Gazza: My Story by Paul Gascoigne
Posted on October 13, 2017 12:02 am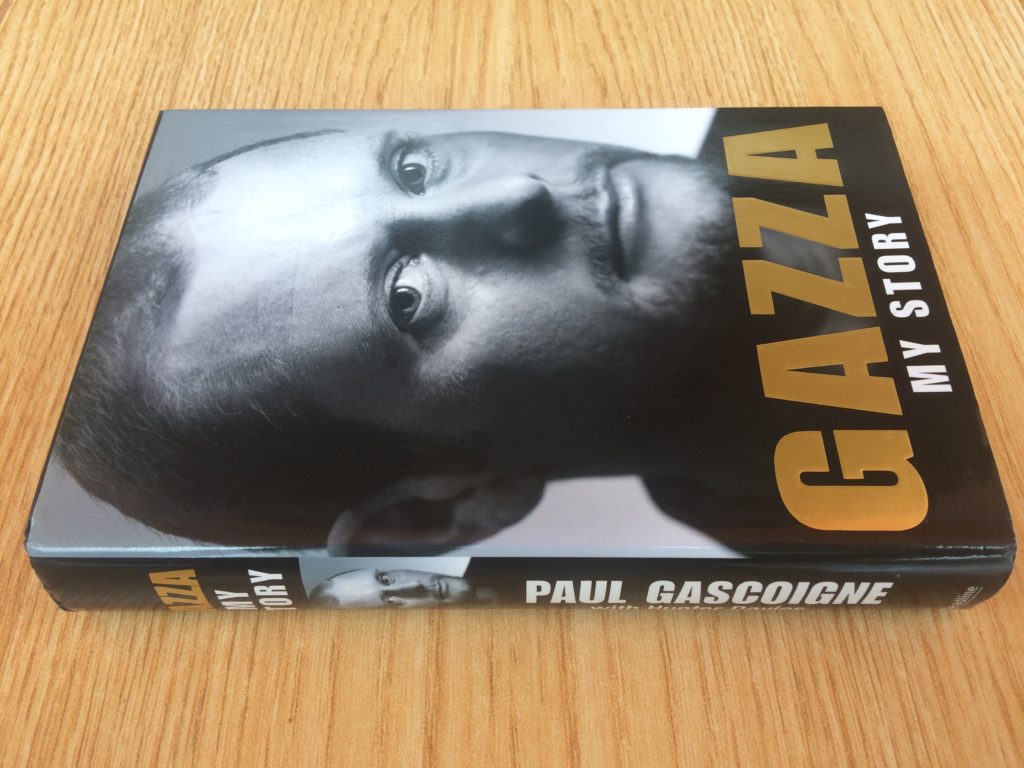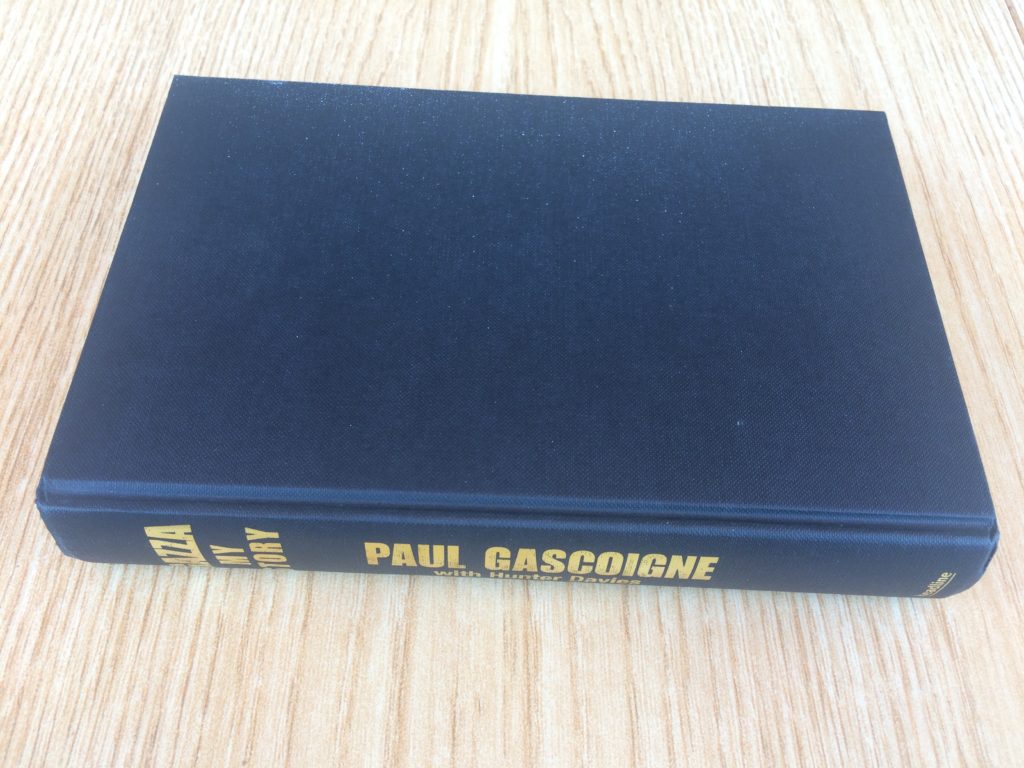 Paul John Gascoigne is undoubtedly one of the greatest football players of his generation. Those of us who have followed football for decades, would remember how Gazza played so well for England at the 1990 World Cup finals in Italy. As a tween, I watched him on telly and vividly recall how a childhood friend nicknamed himself Gazza. Thirteen years after reading this book, I decided to reread following one of England's greatest talent of the last decade Wayne Rooney recent self destructing behaviors, some which are what ended Gazza's glittering football career.Gazza begins with 'Beer, Wine, Vodka, Cocaine, Morphine, Paranoid, Anxiety' before a football has even been mentioned. Gazza account describes a kid who never got to grips with his fame, living in the shadow of what your blogger can only say was alter-ego. When Gazza burst on to the football scene at Newcastle United and became the centre of attraction for football fans in England.Suffering nervous ticks at the age of 12, football became therapy for him. That he happened to be brilliant player later on, was according to him a bonus. When playing for England against Belgium in Italia 90, ridiculed Enzo Scifo as he lay on the ground clutching his leg. Gazza thought he was play-acting, so did a mime of his own which involved hopping on one leg with his tongue lolling out.However, for most of us, Gazza became a phenomena when England, on the verge of possibly reaching the World Cup final in 1990, came Gazza's tears, the moment that brought a whole new audience to English Football and his stardom elevated the so called football boom of the 1990s to which has English Premier League what it is today. Gazza celebrated his new-found hero status after flying home from Italia 90 by wearing a huge pair of fake plastic boobs and stomach bearing the legend 'Gazza'.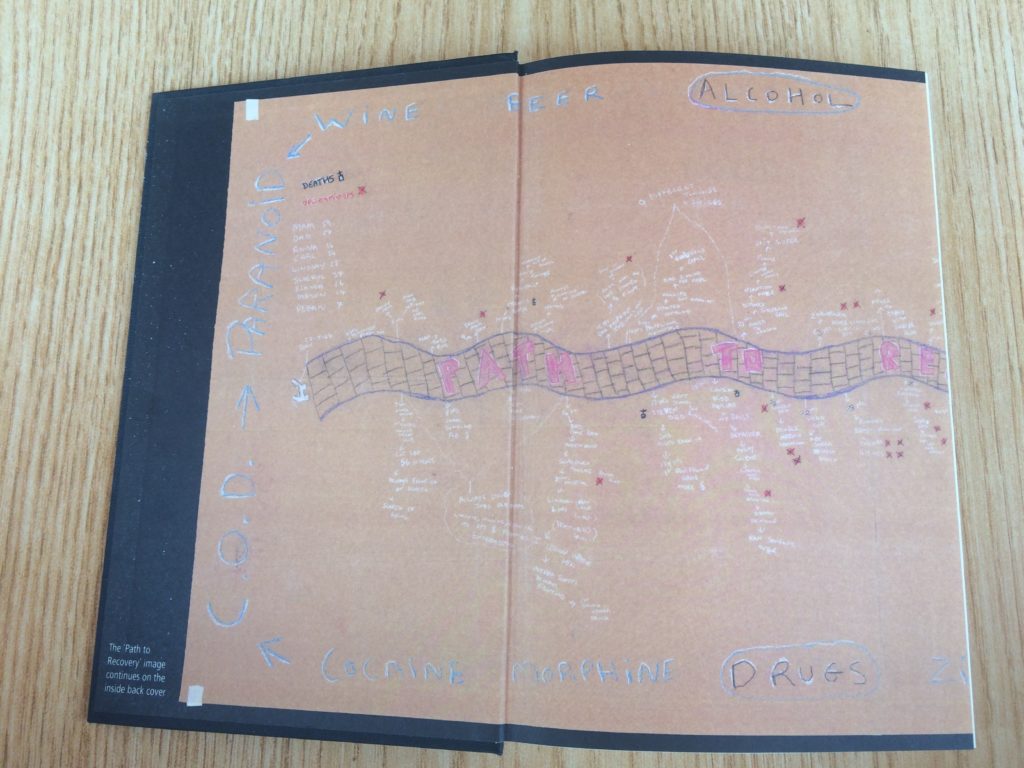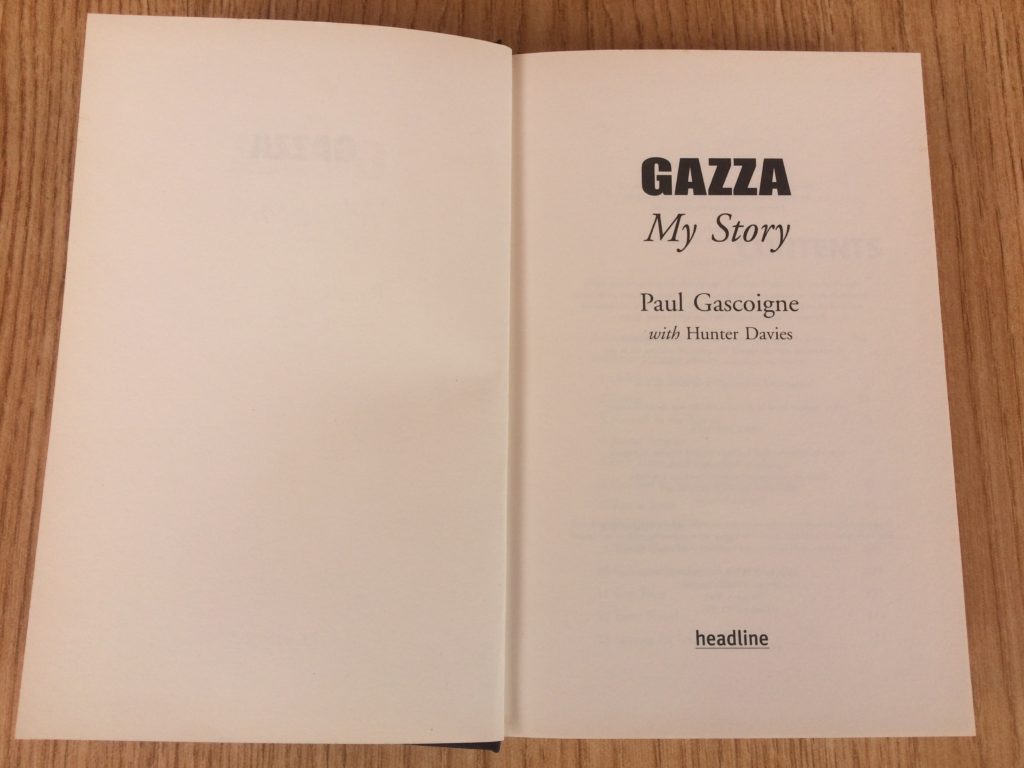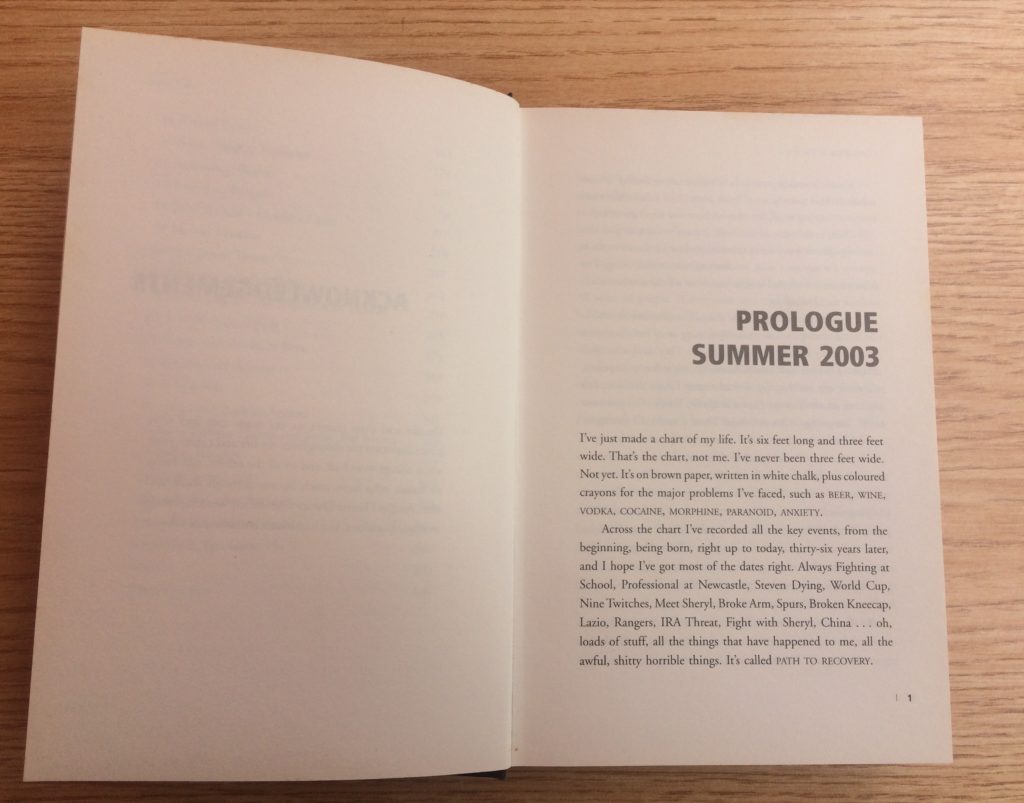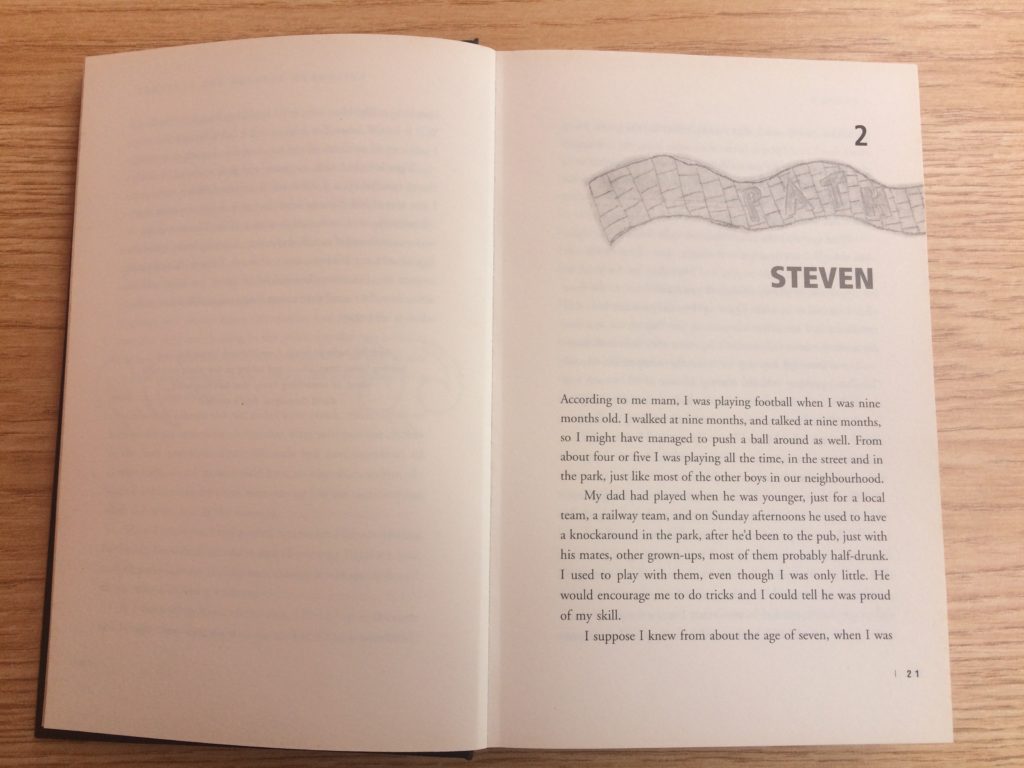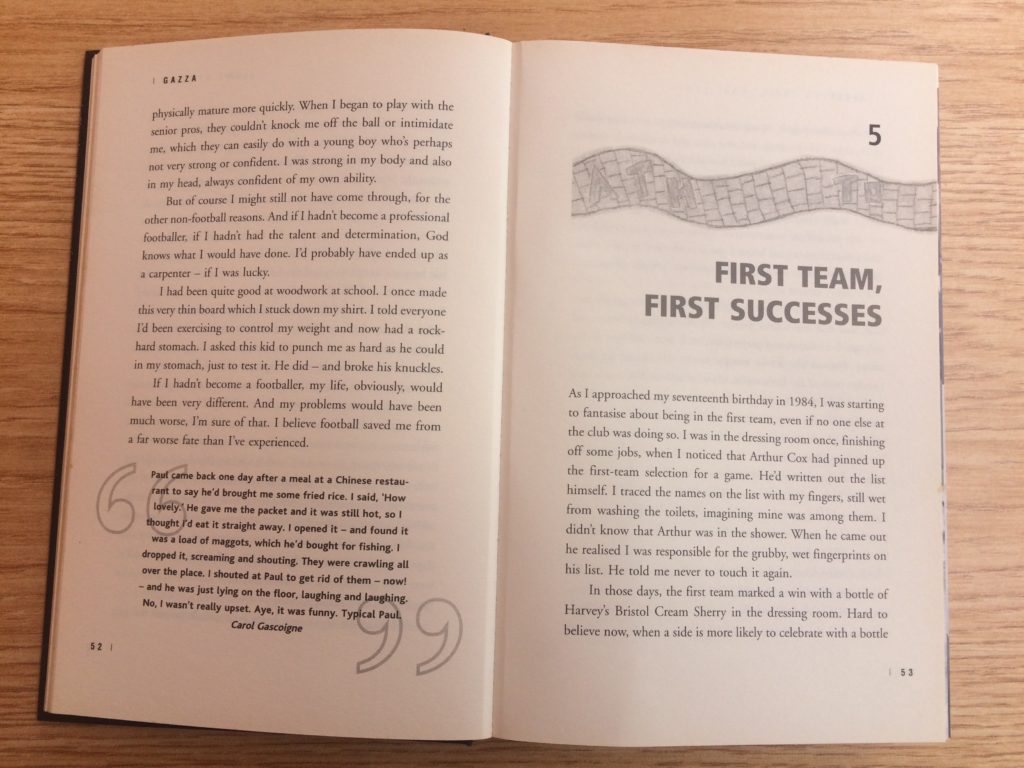 For your blogger, Gazza is this player who stuck his tongue out when the TV cameras panned past him during the national anthem at Italia 90 he will never forget.Gazza embodied an English football phenomenon that wasn't seen since the days of George Best, another footballer who destroyed himself.His path to ruination worsened when in 1995 smoking became part his life and cocaine addiction part of his daily chores. Add that to a career threatening injuries, mental health problems as well as self-confessed alcoholism and family problems. The well documented life in the media spotlight that overwhelmed him and was more famous for his front page headlines rather than those on the sports pages.Twenty one years ago, I vividly recall watching the Euro Cup 96 together with my brother which was held in England and Paul Gascoigne scored a great late goal against Auld Enemy aka Scotland or Old Enemy for decent folks. England was again eliminated by eventual winners Germany in the semi finals and hooligans actions after the match to this date are fresh in your blogger's memories. When he explains his side of the infamous dentist's chair incident in Hong Kong's China Jump club in 1996, it's like a teenager wrangling his way out of detention. 'It was all a laugh, no more than us letting our hair down before the Euro finals,' he pleads. He became one of the players of the Euro 96 tournament.While attempting to deflect the 'kebab controversy' which spelled the beginning of the end of his England career, Gazza assured reporters that his doner-munching antics following Middlesbrough's promotion to the Premiership would in no way affect his fitness before France 98.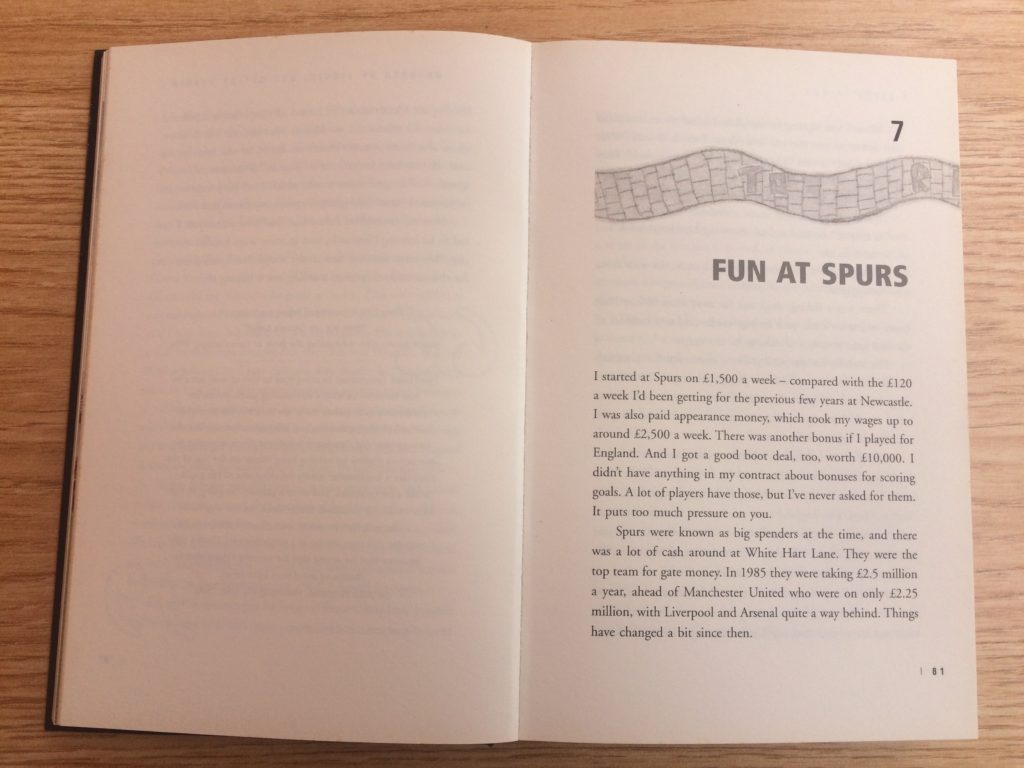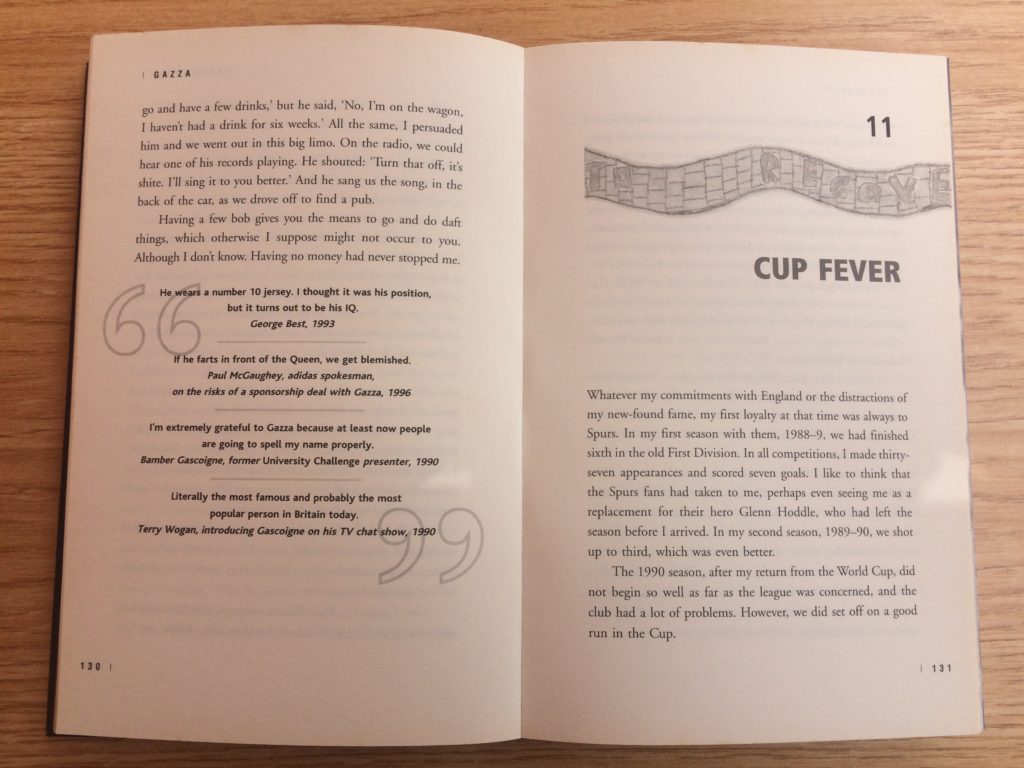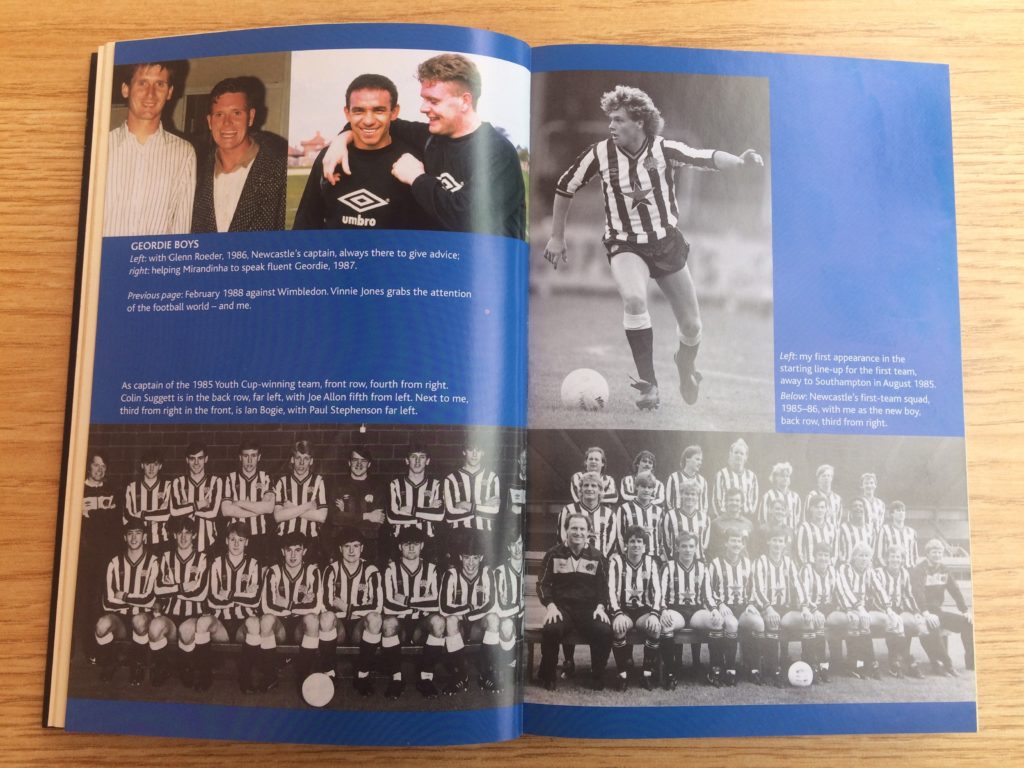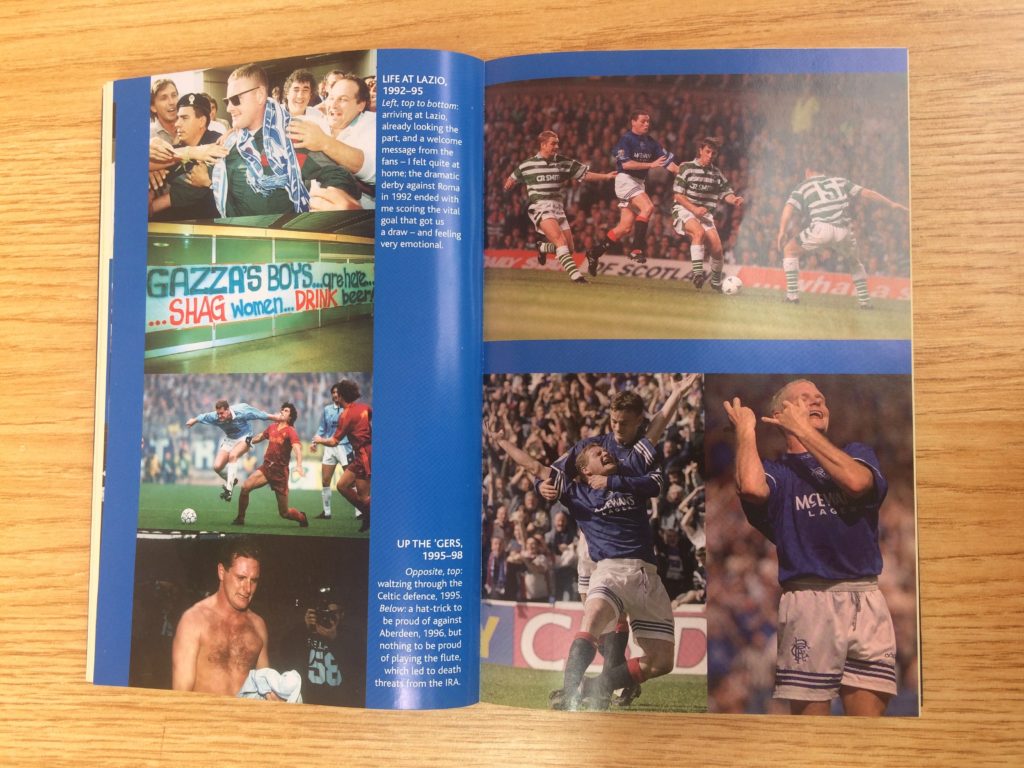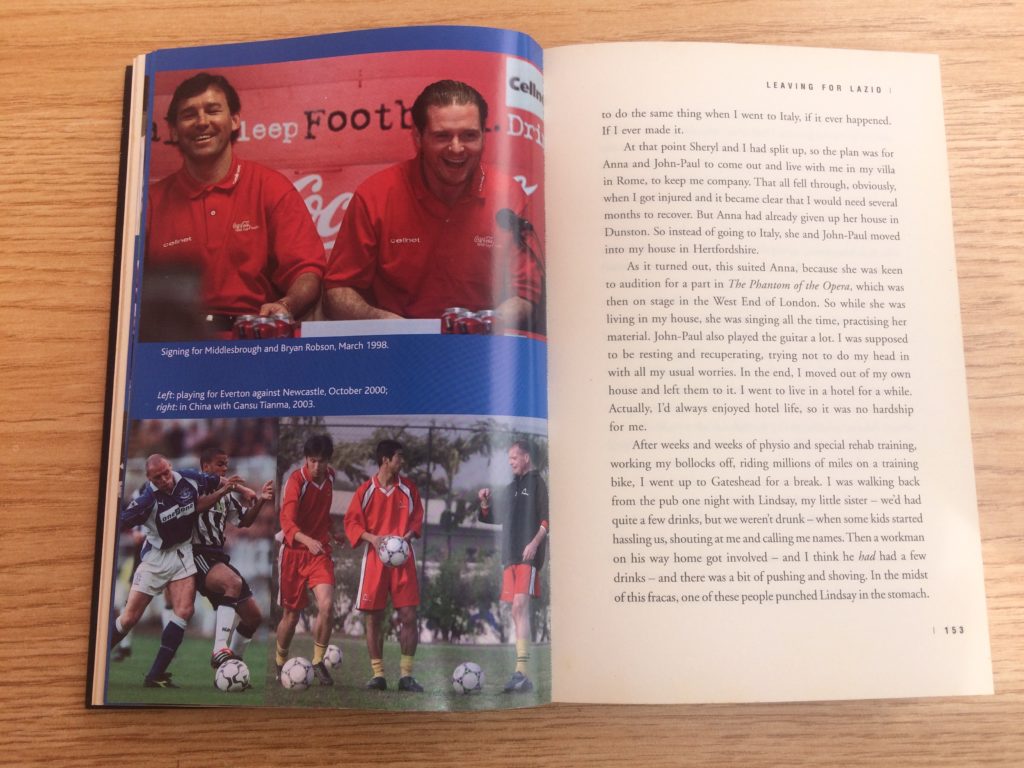 One reporter asked: "What do you feel like now?" Back came the inevitable response: "I feel like a kebab with onions."Then came the saga involving Gazza and Glenn Hoddle, then England Manager who expunged Gazza from the 1998 World Cup finals. Gazza goes into a destructive frenzy, rage and Hoddle says: "The thing is, Gazza, your head is not right". This was against the friendship that existed between Hoddle and Gazza.The contrasts in Gazza personality, from the talented player who could do practically anything with a football, to the drunken wife beater wracked by psychological demons, are mind tearing.In the book Gazza, reveals in graphic detail about the mental illnesses that plagued him throughout his life, from depression, to obsessive compulsive disorder, panic attacks and nervous twitches. Drinking was his worst vice and does admit to needing swigs of brandy before matches, particularly later on in his career. It was how he coped with the torments in his mind, but ultimately led to his biggest regret, beating up his wife Sheryl, from whom he is now divorced.Before then, after paying for ex-wife Sheryl's breasts implants, sent flowers to the hospital after the operation addressed to 'Dolly Parton' specifically because of the Country singer breast size.The perception that Gazza's off-field games showed he was coping with fame was far wide of the goal. Gascoigne was also crippled with neurosis and apparently still sleeps with the light on, and is obsessed with death, to extent of blaming himself for demise of three friends during in his teenage life. Gazza climbing into a fish tank at a Rome restaurant to pick which lobster he wanted to eat to stealing a bus and taking all the passengers for a ride are brutally honest and compelling revelations that leaves no stone unturned in its telling of the story of one of the most extraordinary English players of his generation.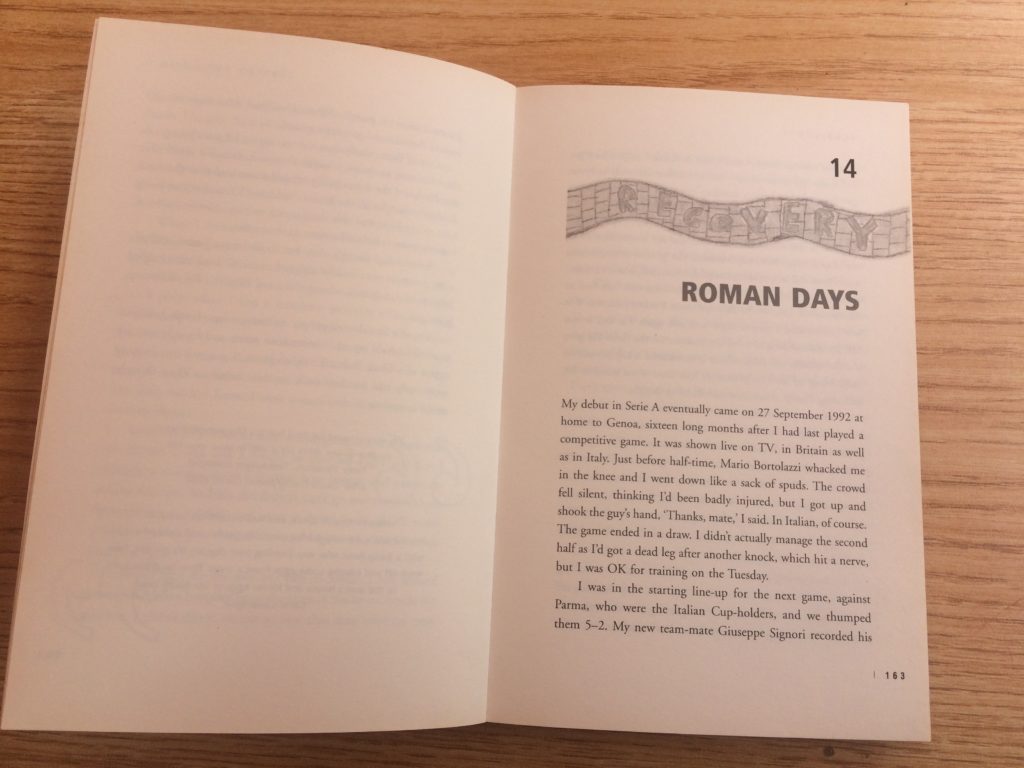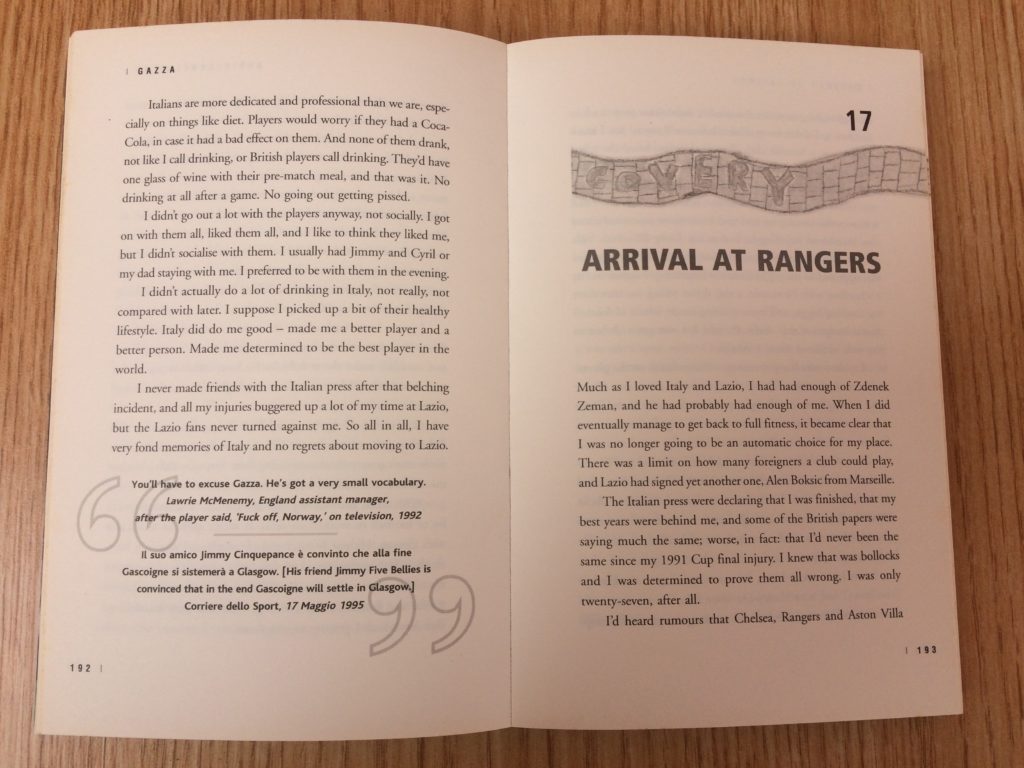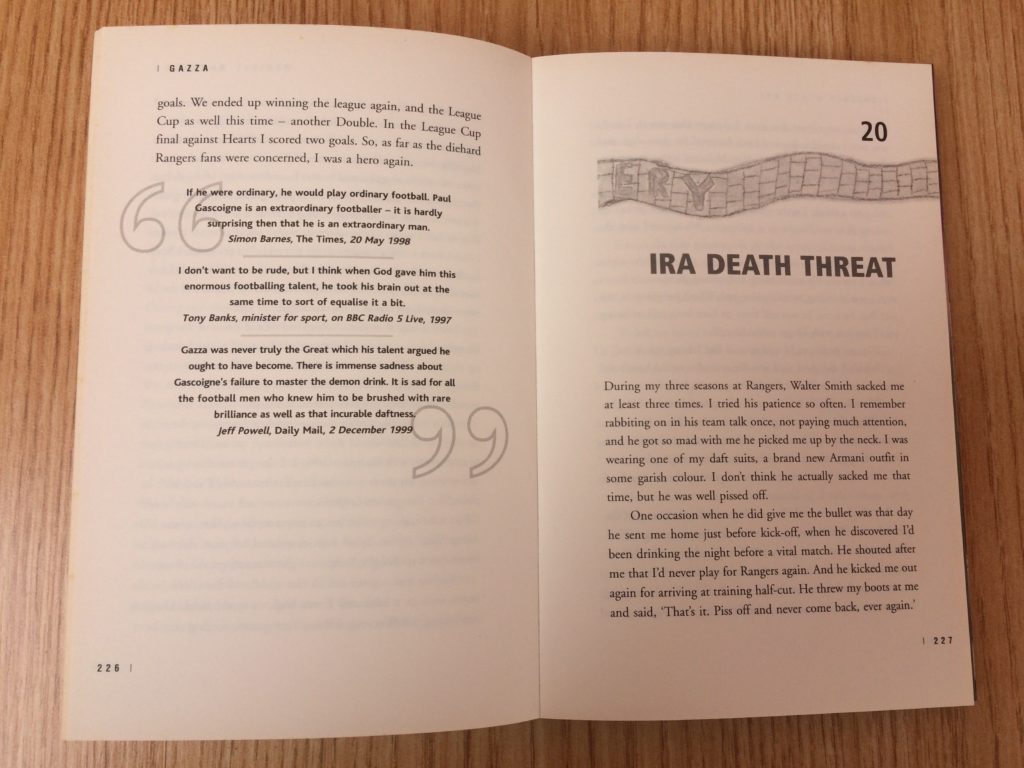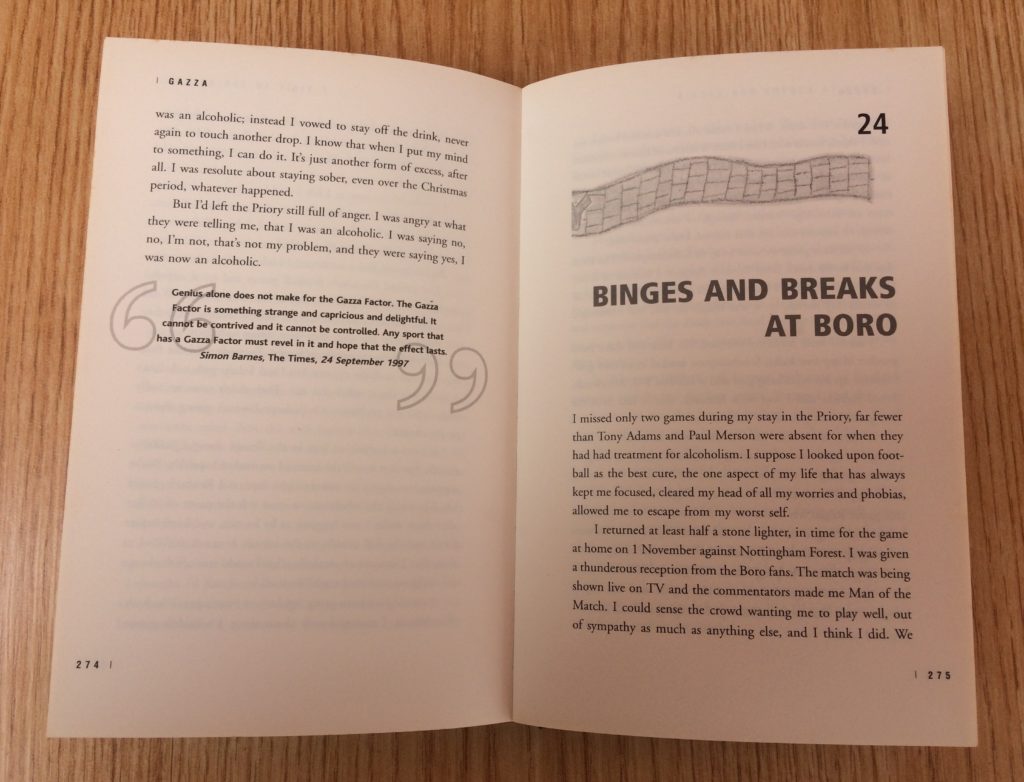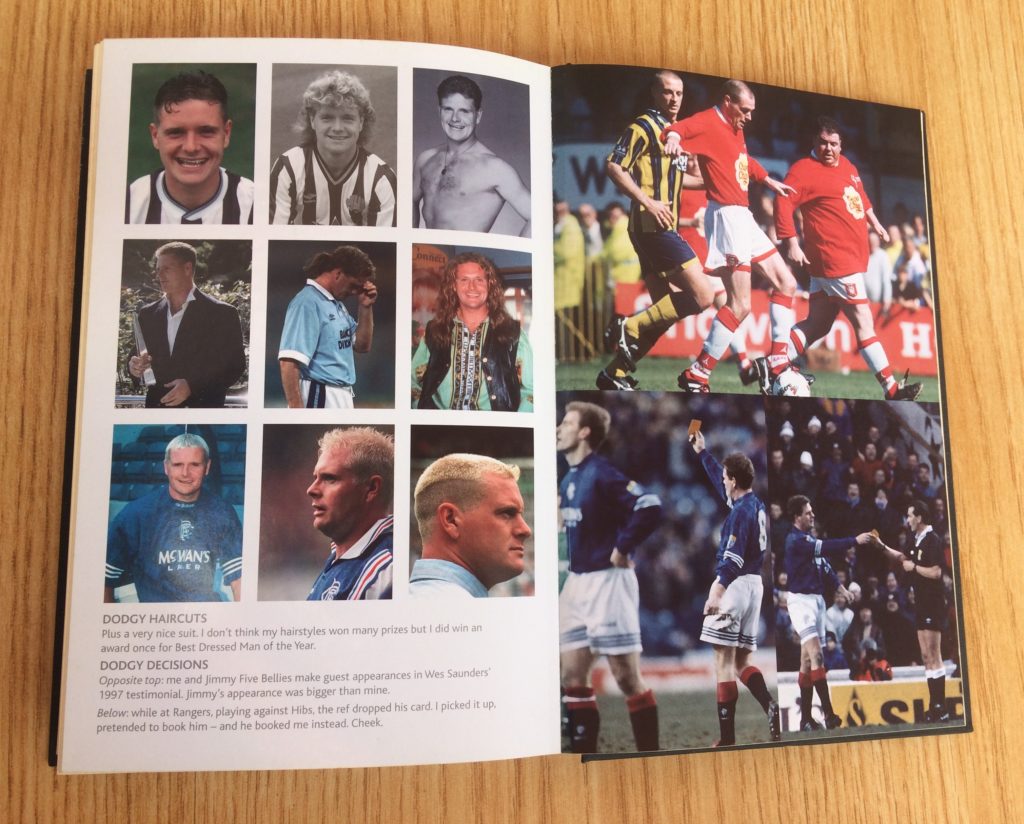 The best English player to emerge since Gazza, Wayne Rooney aka Wazza is headed on the same path. Young football fans have no memories of Gazza creating havoc to defense and Rooney should have provided that instead he's busy doing what ruined Gazza's career. Instead all English fans are left with are fleeting moments of genius that all seem far too long ago now from Gazza. These types of players like Gazza come along once in a generation if a country is lucky and Gazza was one of them, Rooney was another but he just pissed it all up the wall just like the Geordie star.Gazza was a magnet for attention, from displaying magic on the pitch to by parading around in plastic breasts off it. Some of the interesting facts about Gazza include first meeting with Lazio's president to discuss his big-money move to the Italian club, Gazza was quick to tell the President that he reminded him of Bud Abbot.When asked for his nationality before an operation, told the nurse: "Church Of England." None comes to close to what organizers of Italia 90 TV coverage went through augmenting team line-ups with film of each player mouthing his own name. Gazza's genius led him to subvert the process by, instead, mouthing 'Fucking Wanker' and interestingly BBC had to use it all the way through the tournament. Gazza also turned up for England training the morning after then-manager Bobby Robson had called him "daft as a brush" with a floor brush sticking out of his sock.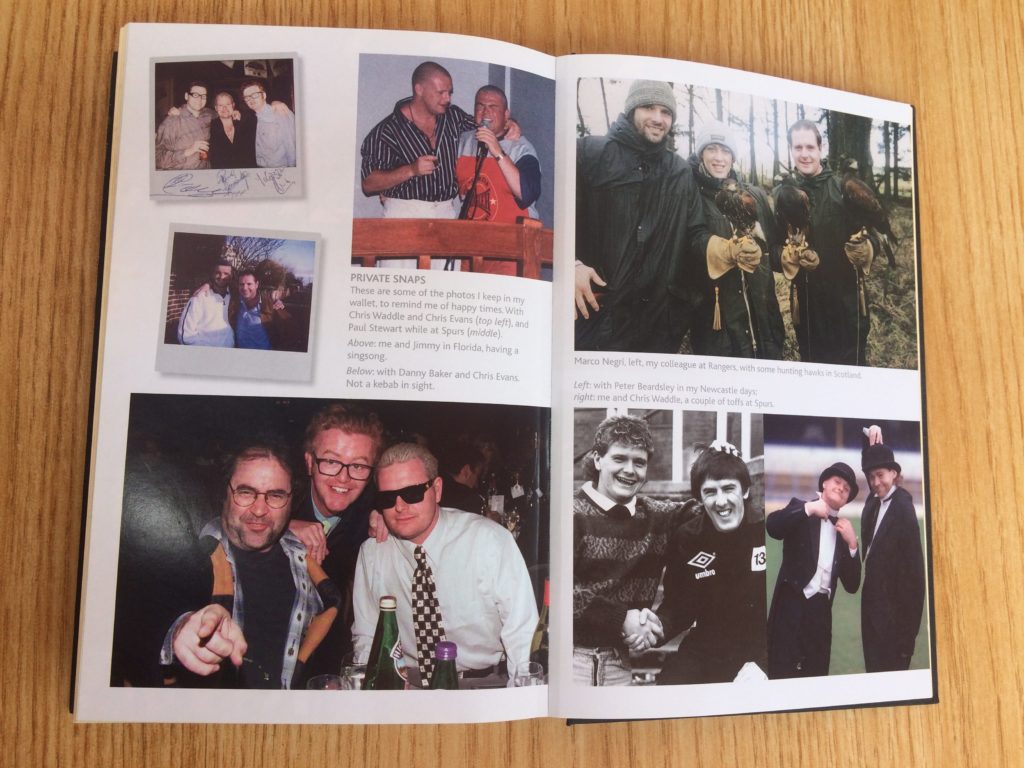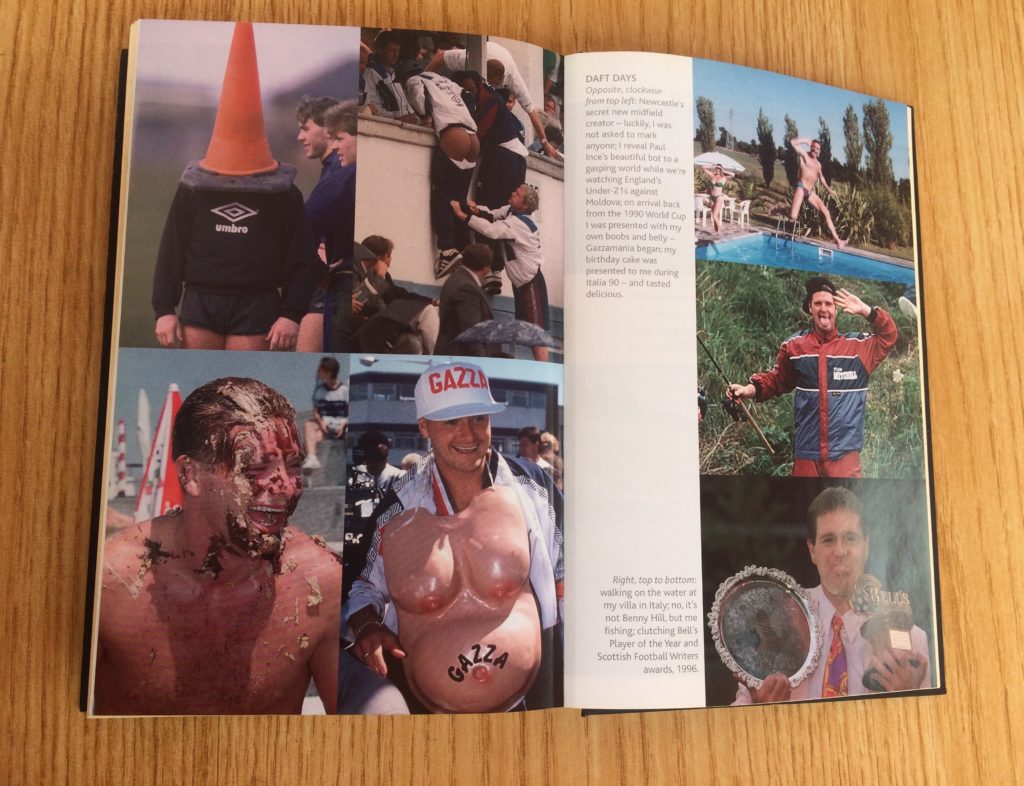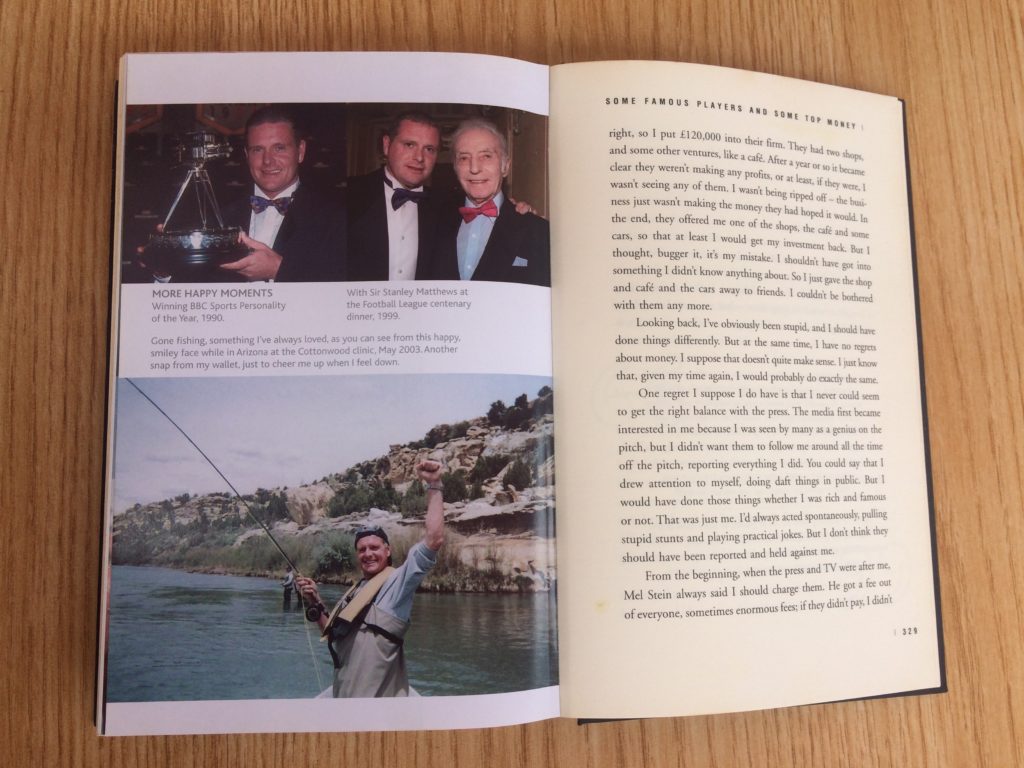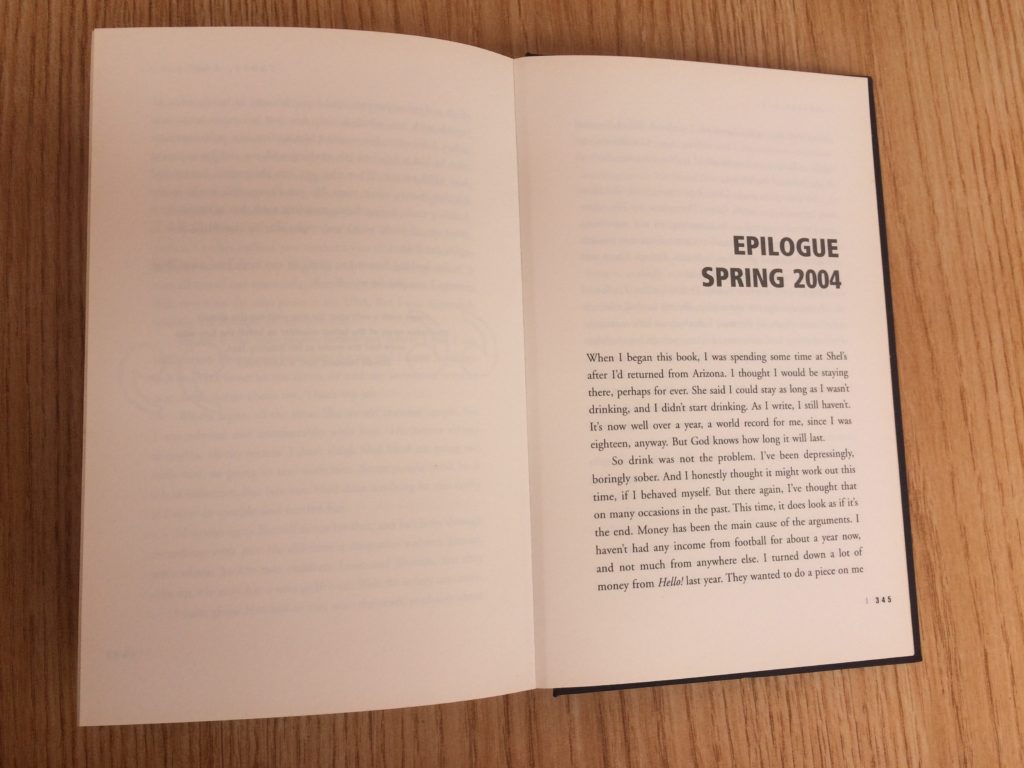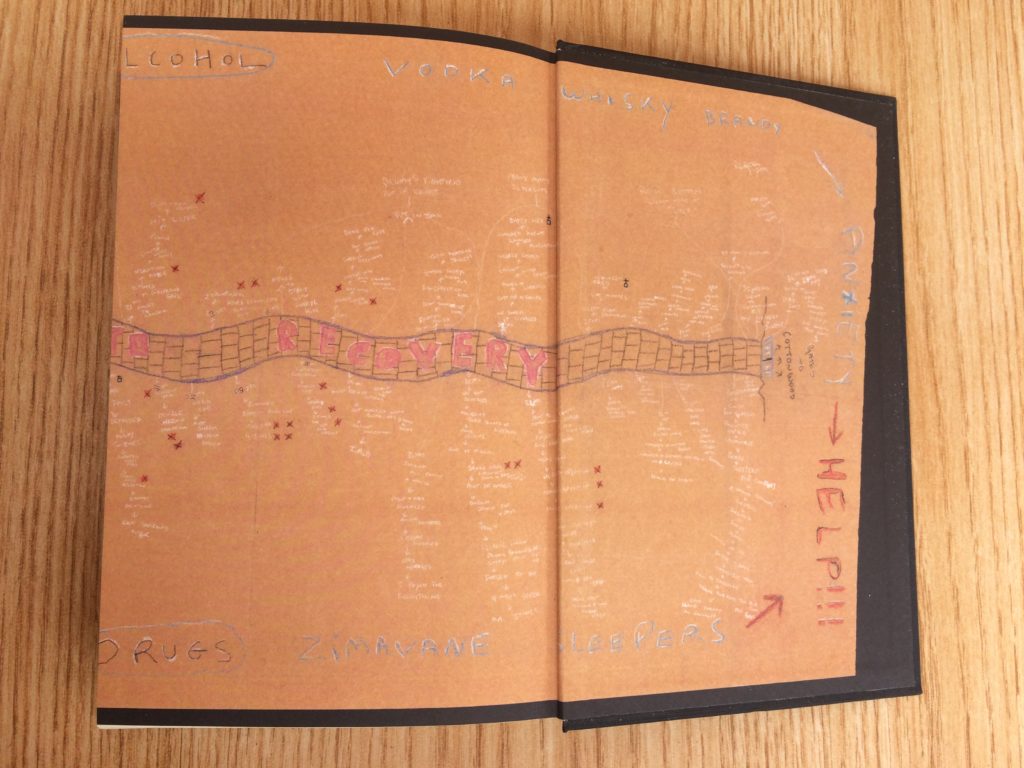 There was no escaping quotes like what he did to Jimmy 'Five Bellies' Gardner, top mate he duped into eating a mince pie after he'd scraped out the filling and replaced it with cat excrement.Adidas spokesman on signing him for a sponsorship deal reads: "If he farts in front of the Queen, we get blemished". Chairman at Newcastle in 1988, Stan Seymour, called him "George Best without brains".No doubt Gazza was an indisciplined person, from walking into the Middlesbrough canteen wearing nothing but his training socks and ordering lunch to placing his erect member on the shoulder of a diner at the next table while dining in Woburn with his Geordie mates. While at Rangers, Gazza urinated over sleeping team-mate Richard Gough. At Middlesbrough Gazza crashed team bus at the club's training ground and caused £310,000 worth of damage. On his first night in Rome after signing for Lazio, gave his minder the slip, put his shoes by an open window and hid in a cupboard. The minder thought he'd committed suicide. He greeted reporters in Rome by standing up, asking for silence, then farting at ear-splitting volume. Egotism was also part of his life like when he paid £320 for a Mars Bar in a newsagents then told the shop owner to spend the change on sweets for local kids.When Gazza signed for Spurs in 1988, he went to finalise the deal with a group of his Geordie mates. They took over the posh hotel where Spurs were footing the bill and wreaked havoc. Gazza met then-chairman Irving Scholar and began talks by saying, "We'd like to thank you for the best three days of our lives." At the end of each chapter, the book focuses on wonderful quotes from Gazza, some positive and others negative. After rereading this book, I can confidently say Gazza fulfilled his dreams but not his potential and same fate will befall Wayne Rooney unless he can shape up before he ship out of his career.Gazza is arguably one the most talented footballer England has ever produced but will forever be remembered for his self-destruction.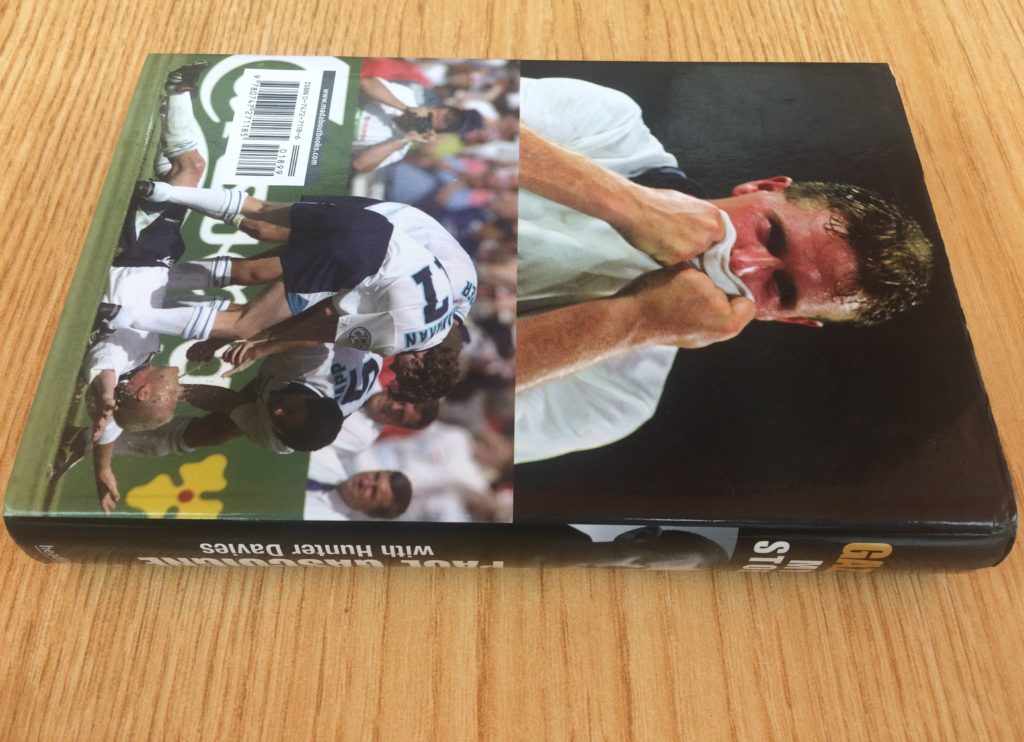 Previous
Next