Five Wives:Portrait of a Maasai Polygamist
Posted on September 19, 2014 10:23 am
Entering the town of Arusha in northern Tanzania, a calming view of nature dismisses troubles of urban life and brings harmony to mind in the extremely rural environment of the semi-nomadic Maasai community. This region is covered with grassland plains, and sees an average rainfall between 20 and 50 inches each year and the territory of the Maasai covers the plains known as the Serengeti. This area is most famous for the huge wildebeest migration that take place every year. The name Serengeti comes from a Maasai word for the seemingly endless plains. This atmosphere is carried right up to the residence of David Ole Maperu (not real name), a locally well-known elderly man.Just mention his name in the area and you will be pointed in the direction of his house a grass thatched house residence.My tour guide tells me that the Maasai live in Kraals arranged which I noted are arranged in a circular fashion. In several areas, I visited,the fence around the kraal is made of acacia thorns, which prevent lions from attacking the cattle. As per the culture of the community, it is a man's responsibility to fence the kraal but women construct the houses.Deep in the village, Maasai word for a house is Inkajijik, which are loaf-shaped and made of mud, sticks, grass, cow dung and cow's urine. Women are also responsible for fetching supplying water, collecting firewood, milking cattle and cooking for the family.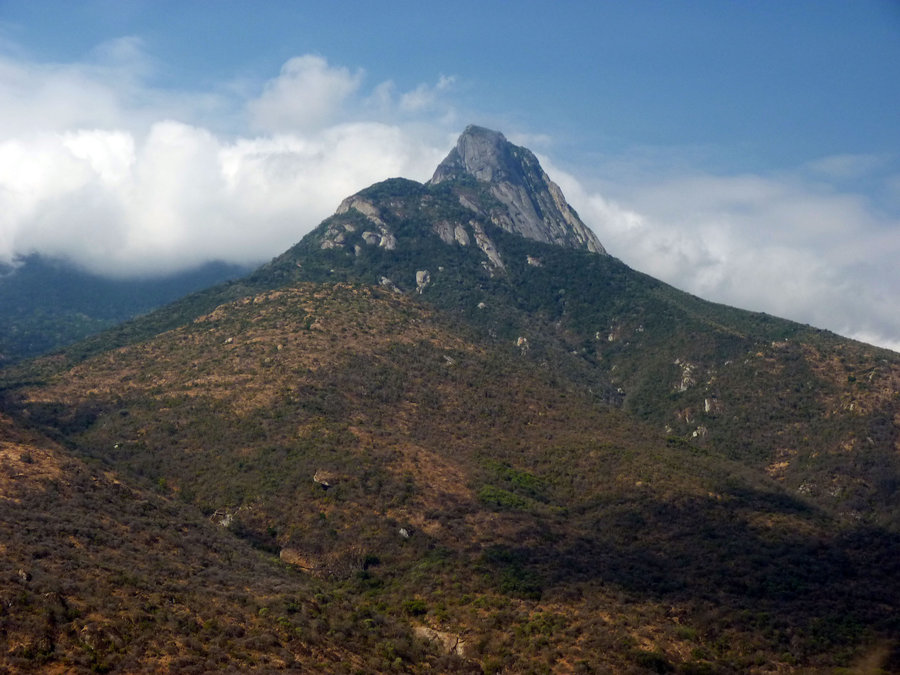 The 70-year-old Ole Maperu, who also makes herbal medicine which is commonly used in the community, is popularly known for his harmonious, polygamous life. For decades he has been sharing his life with five wives all depicted on the packaging of his sexual stimulant three of whom live with him every day."Welcome to our house. Please wait here, Ole Maperu is still sleeping," said my tour guide.I sat on the veranda, looking into a garage crammed with a white Peugeot 404, a pick up. Above my heads were paintings of Maasai hunters, hung around a cross-stitch rendering. Two wives live under the same roof in Longido area; two share a house in Namanga, a town near Kenya-Tanzania border; and one, the eldest, lives with her two children in Arusha town."The first time I married was in 1969, when I was 25. I took my second wife in 1971. I did it because I was listening to my heart. My first wife had no problems. She was not angry or jealous; it was fine," said Ole Maperu. Immediately he orders one of his wife to bring ilamerak, a cattle blood that he told me alleviates intoxication and hangovers.In his own words, blood is very rich in protein and is good for the immune system. In front of two of his wives, he calmly explained the beginning of his journey into polygamy. "According to my beliefs as a Maasai, you should be resigned to your fate and accept what life has given you. None of my wives were interested in me because of my possessions like cows, goats or huge tracts of land; they gave themselves readily," Ole Maperu said.
"I have always been honest about my situation. I told them I already had wives when I approached them." "My wives were all virgins," he said, adding that most of his wives had just graduated from Primary school when he met them. They were young and had never experienced adult life except for his eldest wife. "Why bother going to school or work? Smart women only give [men] heart attacks. They ask too many questions!" Ole Maperu said. "Smart women think too much and use their logic and common sense. The smarter they are, the more they want to know; then they are driven by their ego, and, in the end, they want to rule!" he said, his fist in front of his chest.The two women listened attentively. They seemed relaxed about the whole conversation."I knew Ole Maperu because he came to my house. I was still in Primary school then," said Naseei, the fourth wife. "I knew he already had three wives, but he was cute when he was younger you know," she said."It was some time before I really got to know him. I liked him, and was ready to be his fifth wife, plus the other four were nice to me," Naisenya said, the other of the two wives present. She told how her parents approved the union on the condition that Ole Maperu promised to be "responsible." They were married in 1980(before your blogger was born) and had two children. "It has been 34 years and it feels like I have sisters," Naisenya said.She admitted there was tension in the beginning. "It took a year to get things straight and get used to it," she said."You can call me a playboy, but I have always been honest with all my wives, including about my desire to have sixth," Ole Maperu said, eliciting some pained looks from his wives, in spite of his hearty burst of laughter.
Although polygamy is allowed within Maasai community, the general public does not necessarily like or agree with it."People think when you share a husband, then you have to split the cows, goats, land etc. That is followed by the fear that there will be sexual dissatisfaction. I am telling you, and you can check this with my wives, there's no problem with that," Ole Maperu boasted. "If one wife has had her orgasm, she doesn't mind giving me to the other wives. If a woman is given a perfect orgasm, then there's no more demand. You just have to increase your stamina. Now, that part of my secret." Ole Maperu also admitted that conflicts arise from time to time, but never to the level that they can't be worked out and the two wives agreed. Children are all brought up together, and they are used to having several mothers whom they call auntie and who raise and baby-sit them giving them baths, feeding them and taking them to school. Most of Ole Maperu's children nine sons and eight daughters, are graduates; seven are still in Primary and five others High school. The youngest is a 7-year-old boy in kindergarten.In the Ole Maperu residence, polygamy is normal, and the only form of marriage the women know. No doubt most Maasai women are resigned to that life because it is their philosophy. They don't have complex minds like modern women of other communities in Tanzania who have the need for self-esteem and beauty and as such they accept their lives wholeheartedly. As these women were raised with many children, they were used to sharing everything when they were kids, and now they share a husband.The lesson I learned was that Women from the Maasai community of Arusha and Manyara regions are against polygamous marriages that convert them into older wives' slaves but they can hardly speak out.
Previous
Next