Finland lessons for businesses in Africa to fill the talent gap
Posted on September 24, 2013 09:49 am
The world is full of well-educated, decisive and young population that is considered to be the future in their countries. We live in a world where fresh graduate in US, UK and Europe and other parts of the world dares to stay away from employment and go an extra mile of establishing new companies. Some start as directors and others the managing Director. My professor at the university used to tell us how ambition, competitiveness and perseverance are the key to being the best programmers and entrepreneurs in tech world. According to our professor, having ambition is the act of an individual willingness to double his efforts with sharpened focus driven by highest targets a business can set. Being competitive the professor meant an individual or company being unique in offering products and services that do not exist in the market but there is demand and it also covers the addition of value and top quality. I would never forget his definition of perseverance that he described it as a high level of endurance spirit and the never die attitude that has defined American entrepreneurial culture that I must admit it has shaped http://www.contadorharrison.com/ life.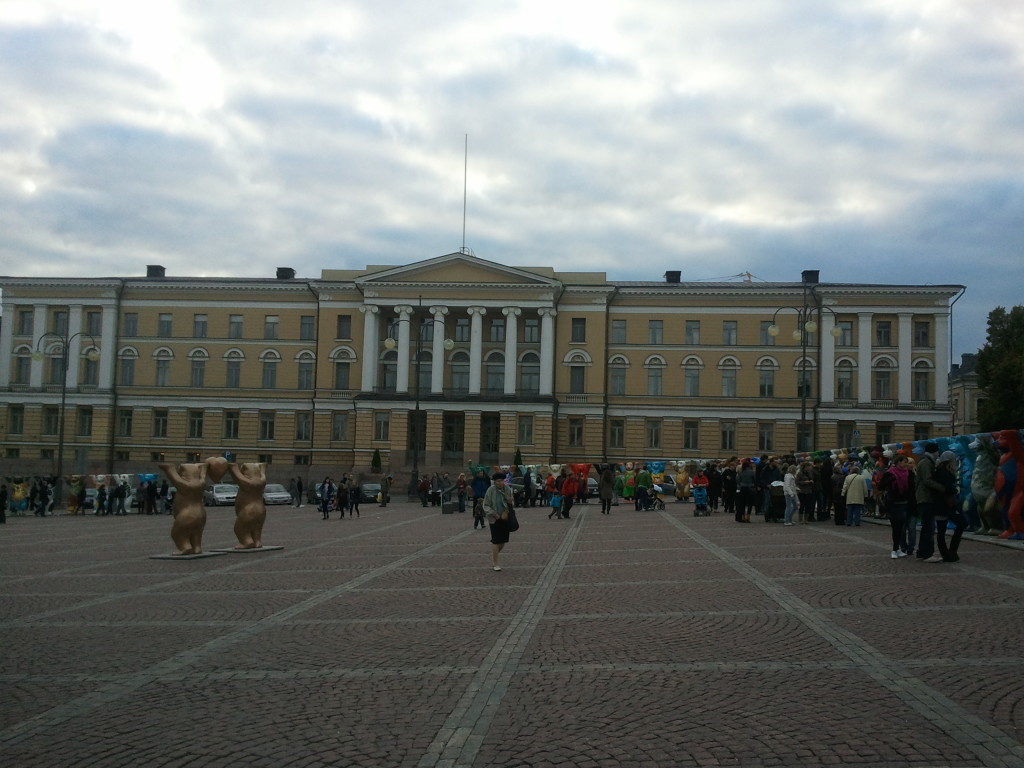 Business culture demand that customers should get value for their money when they purchase and consume products and if they don't the end result is what separates the local brands and international brands.In US and other countries like Germany, UK, France and Finland where full determination has made those countries business stand apart with some like Nokia lasting more than a century has been resulted by many practicalities. The Finnish entrepreneurial principles are to make the company stronger and more focused with stability. What I admire most about the Finnish companies is the unrivaled commitment to innovation, strategy, the vision to become the foundation to build a tradition of entrepreneurship in Finland. There are also very deeply focused in solid financial condition as well as to boost shareholders value as part of their strongly established businesses. Since I started working with Finns more than half a decade ago, confidently I can say that a Finnish company depend on competent manpower and skills, adequate and appropriate research, well gathered market information and technology solutions, skillful and professional management with the application of high value corporate governance that some countries can only dream about.
Undoubtedly a company has to pay great attention to competitiveness to enlarge services or products market share. The beauty of Finland is the large labor pool equipped with skilled entrepreneurial spirit that other countries can only talk about. This surplus has enables the Finnish economy to have a healthy and continuous growth in a largely industrialized nation.  While its European counterparts are struggling with huge debt deficits, Finland has been able to meet the growing demand for high-quality human capital needed to power the economy and compared to Germany Europe's top economic powerhouse, Finland hasn't required thousands or millions of immigrant workers to lubricate its economy. Finland's economic focus of service industries requires talent pool of middle and top managers but the country's famed education system conveyor belt has been able to churn the right talent. A research conducted two years ago the European labor market, was facing a challenge and shortage of middle management a situation that is unheard of in the land of Finns. In sub Saharan Africa, there is lack of between 70 and 80 percent of the middle management required to fill existing positions.To me its poppy cook to see thousands of universities found in African countries churning graduates in millions yet only less than 10 per cent of them are worth the job market. Recent studies have shown that African countries will have a 74 percent shortage of top skilled managerial jobs in 2015 compared to the 64 percent today yet the statistics indicate there will be an increase 18 per cent of graduates over the same period.
With such a glaring gap only dreamers would expect the sub Saharan region to realize the economic competitiveness that has been cited as the key driver to the region's growth and development. Hundreds of companies and businesses that I have interacted with in more than 12 countries in sub Saharan Africa, it's a herculean task to find and recruit suitably skilled managers. Although I cannot mention his name and that of organization, a top CEO known all over Africa told me few weeks ago on a phone conversation that African countries will not be able to expand and grow if the shortage of skillful graduates is not addressed. His organization spends more than half of its human resource budget in training new recruits. To make it even worse, African countries led by East Africa are full of wannabe staff trainers and recruiters. In a recent scandal, a multi national hiring company MD was sacked after an internal investigation that of about 190 staff recruited 178 of them were women of which majority he had an affair with. While there are no quick fixes in filling this talent gap, education is something that requires governments to revamps and fully equip institutions of higher learning. Unless lessons from like the Finland's one are taken into considerations, businesses in Africa will not be able to fill the talent gap even in the next decade at the current situation and this means the future of Africa hangs in the balance.
Previous
Next