Fifty Shades Freed by EL James
Posted on December 30, 2012 07:18 pm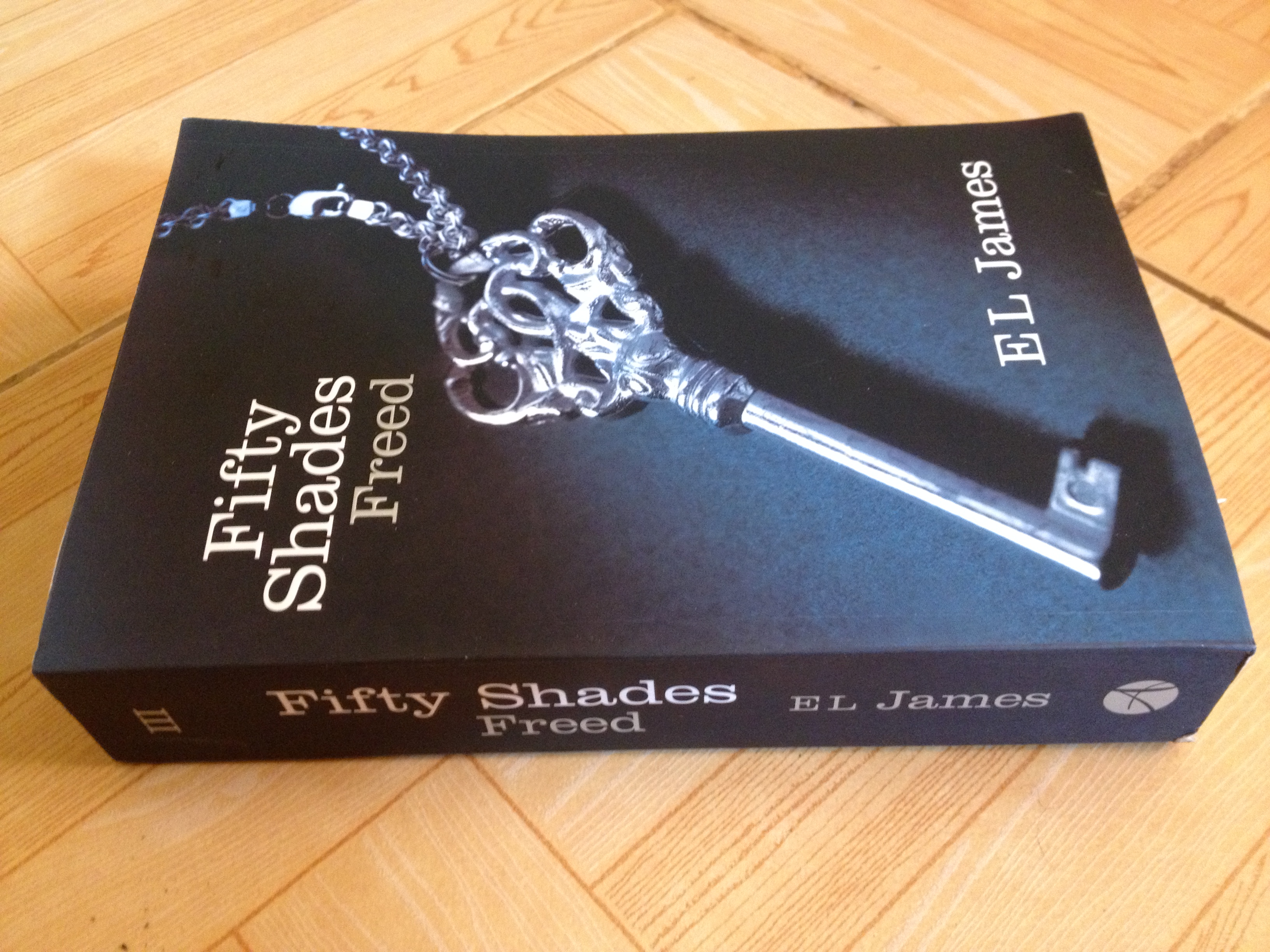 When I first read the fifty shades of Grey trilogy, I didn't think I would ever tumble into the group that likes this series. As a fan of the series, I was not amused by the grammar and editing of the three books but the last one was much better. For the third and final book of the series and unlike the first two books, I actually enjoyed what I read in this book and not even the small manageable errors could dampen my spirits. When Ana Steele a student first encountered driven and damaged entrepreneur Christian Grey, there is no doubt it sparked a sensual affair that changed both their lives irrevocably. The girl was shocked, intrigued, and ultimately repelled by Grey singular sexual tastes and eventually demanded a deeper commitment which Grey was determined to keep her by agreeing.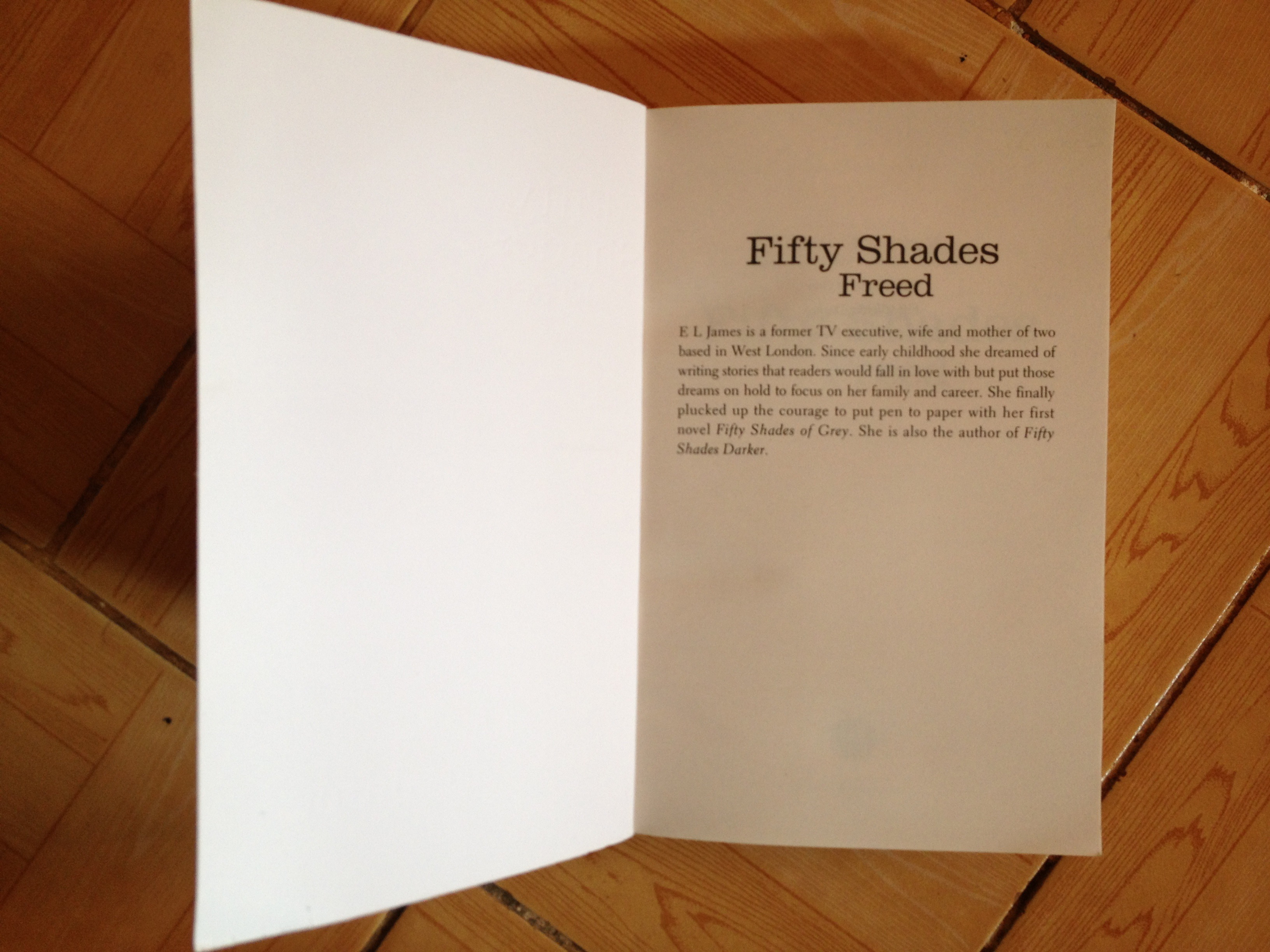 Interestingly, Ana seem to defy everyone and continuously makes choices without thinking of the consequences. Ana fights him every step of the way, until Grey does some stupid stuff and at that point I could not sympathize with her. The most fascinating part came when Ana chose to fight for her man and fights by trying to do something ideal and in the end they have more love, passion, intimacy, wealth, and a world of infinite possibilities. Ana always knew that loving him would not be easy and being together poses challenges neither of them ever anticipated. In Fifty Shades of Freed, Anastasia Steele, is now married to Christian Grey, and they are blissfully happy. They are on a long honeymoon and they have some issues. Annoyingly, Ana does some stupid stuff and is clearly trying to kick her husband Grey off.There is a person trying to come after Christian and she has stepped up his security.
The characters in this book are much more developed than Fifty Shades of Grey and the Fifty Shades Darker and the overall story is a bit intriguing which kept me wanting to find out the final solution to the intrigues. Ana as a character is an intriguing one because at times she portrays her maturity and one full of confidence. On the other side, she crazily cuts herself as an invincible character as indicated by her dumb choices and she often forgot how determined and dominant Christian Grey is. Reading chapter after chapter, Grey and Ana's relationship is very abusive with Grey being all about control, and does things to ensure that control is maintained.Grey is a typical beast in a relationship and "softie" Ana gives him his way which in my opinion made the relationship to work.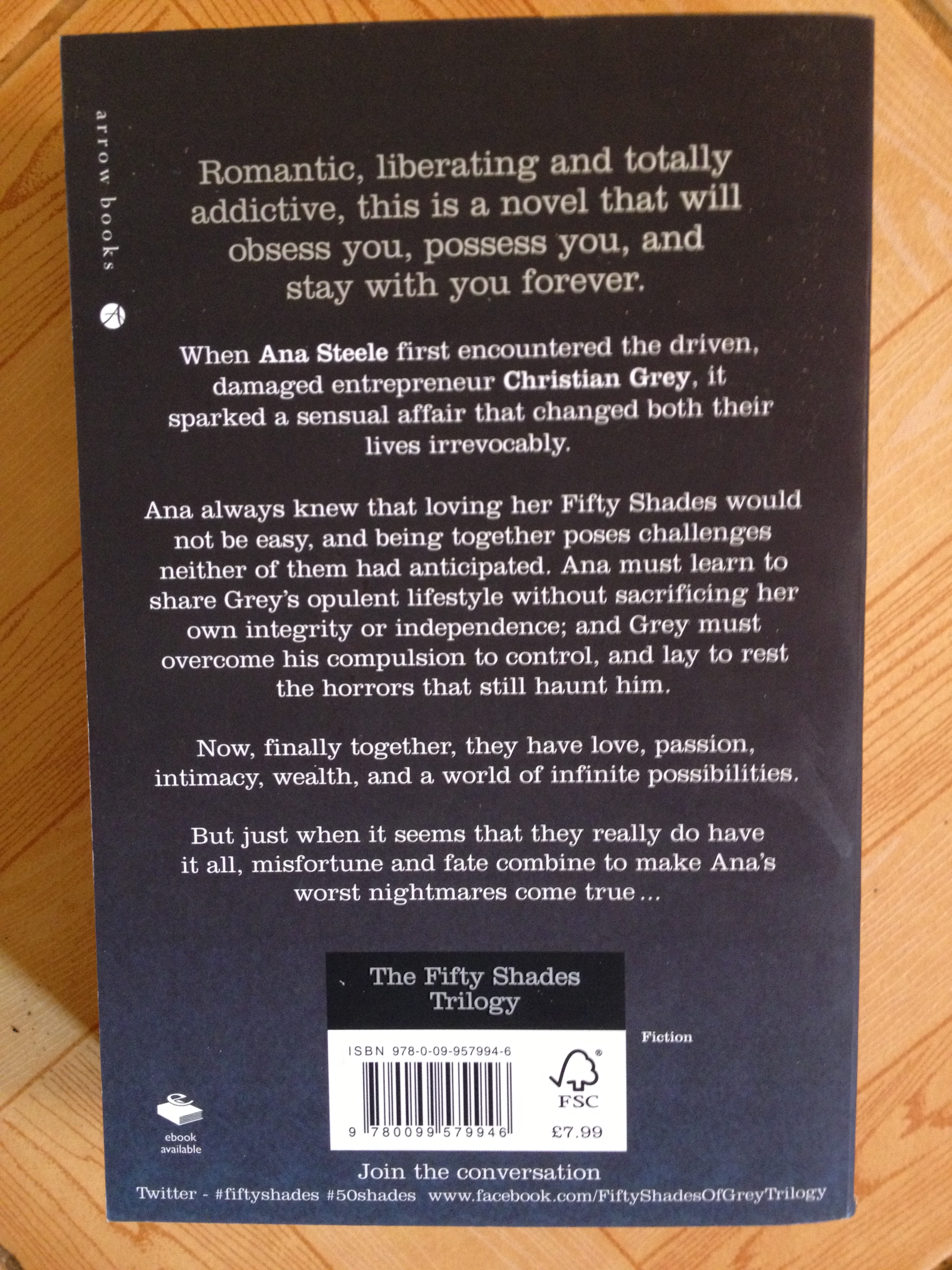 Ana must somehow learn to share Grey opulent lifestyle without sacrificing her own integrity, identity, or independence.He must somehow overcome his compulsion to control and lay to rest the horrors that blighted his past and haunt his present. It seems in this book, that together their love can conquer any obstacle, tragedy, malice and fate.Comparing with the first two series, this was my favorite of the trilogy and I had moments that I really felt were handled extremely well.I even liked the way the minor characters were highlighted.Yes there are still enormous amounts of sex and that is what I liked about the book and I recommend the book for any avid romantic books reader. Fifty Shades of Grey was the most liked by women but for me I know Fifty Shades of Freed is my book of 2012.
Previous
Next