Fergie The Greatest: The Biography of Sir Alex Ferguson by Frank Worrall
Posted on December 31, 2013 10:49 am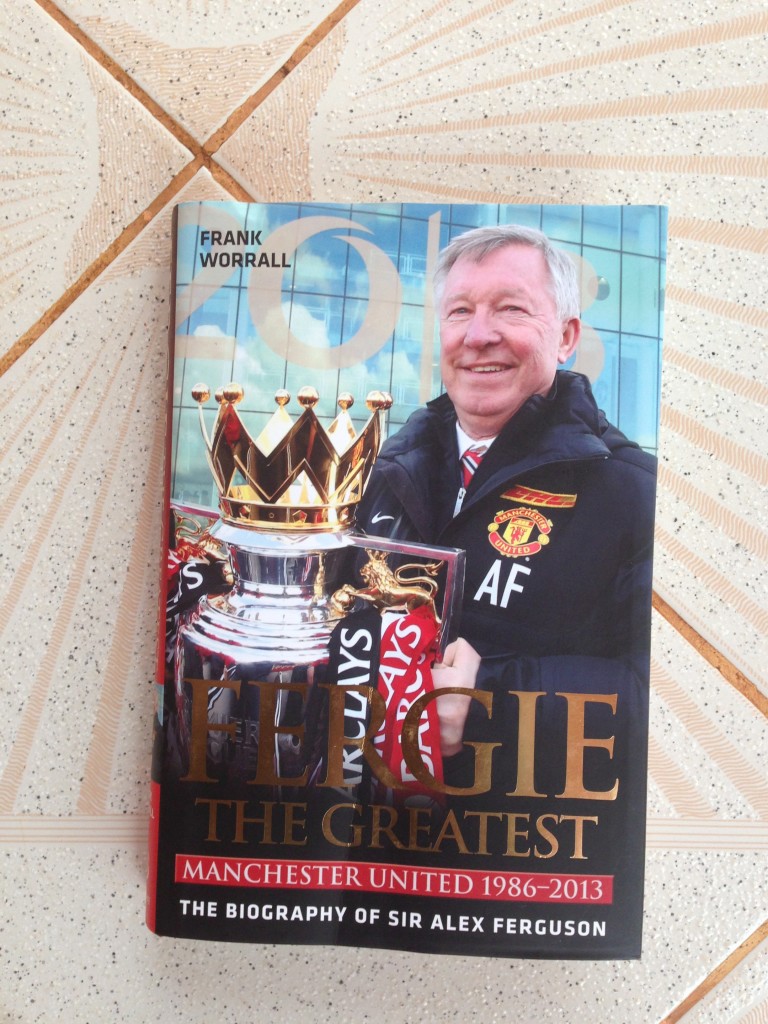 Before retiring in May this year, Sir Alex Ferguson spent 26 seasons as the manager of Manchester United, the English football club that ranks among the most valuable franchises in sports worldwide. As a diehard Manchester United fan, I was surprised when Sir Alex Ferguson retired and without any warning the gaffer was on his way out. Just like many ardent Red Devils fan, I knew the day would come when he would have to exit but never expected that to happen this year. After reviewing his authorized biography that sparked controversy after its release in october  this month my attention shifts to his biography fully updated to include the 2013 Premier League win written by Frank Worrall, a respected UK soccer's analyst.  The book starts with a chapter titled The Govan-er that starts with a quote by Bobby McCulley, East Stirlingshire forward dated June 1974 when he said I'd never been afraid of anyone but Ferguson was a frightening bastard from the start. Although when he arrived at Old Trafford in November 1986 Sir Alexander Ferguson, was largely unknown to fans of English football, he left as a popular soccer manager not only in United Kingdom but also across the world.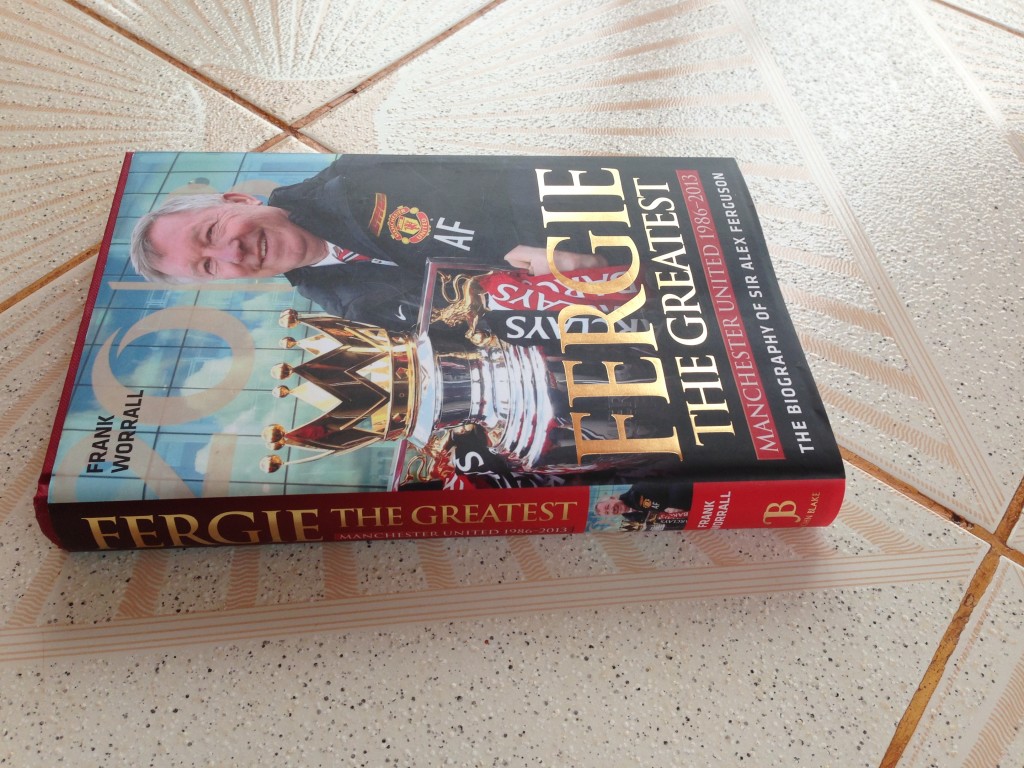 According to statistics, Ferguson is the one of longest serving manager in history of British football together with Sir Matt Busby and his tenure was the longest in premier league history. Sir Alex Ferguson was knighted in 1999 by her majesty the Queen of England Elizabeth II after leading Manchester United into a memorable treble when they won FA cup, UEFA champions league and English Premier League trophies. Frank Worrall also notes that Sir Alex holds the Freedom of the City of Aberdeen for his services to the city, having managed the Aberdeen's soccer club to a host of major trophies in the early to mid 1980s including an incredible Scottish league championship and a 2-1 win over Real Madrid to seal the 1983 European Cup Winners' Cup. During his helm at Manchester United, Sir Alex Ferguson won many awards, and currently holds many records including winning Manager of the Year most times in British soccer history. Sir Alex Ferguson also became the third British born manager to win the European Cup on more than one occasion when Manchester United defeated Chelsea on penalty shootout in Moscow 2008 finals. With a reign at Manchester United that ended after more than a quarter century, Sir Alex brought countless trophies and records to Old Trafford and also transformed Red Devils into the most popular football club in the world ahead of their more illustrious European clubs like AC Milan, Juventus, Real Madrid, Barcelona, Bayern Munich and Liverpool.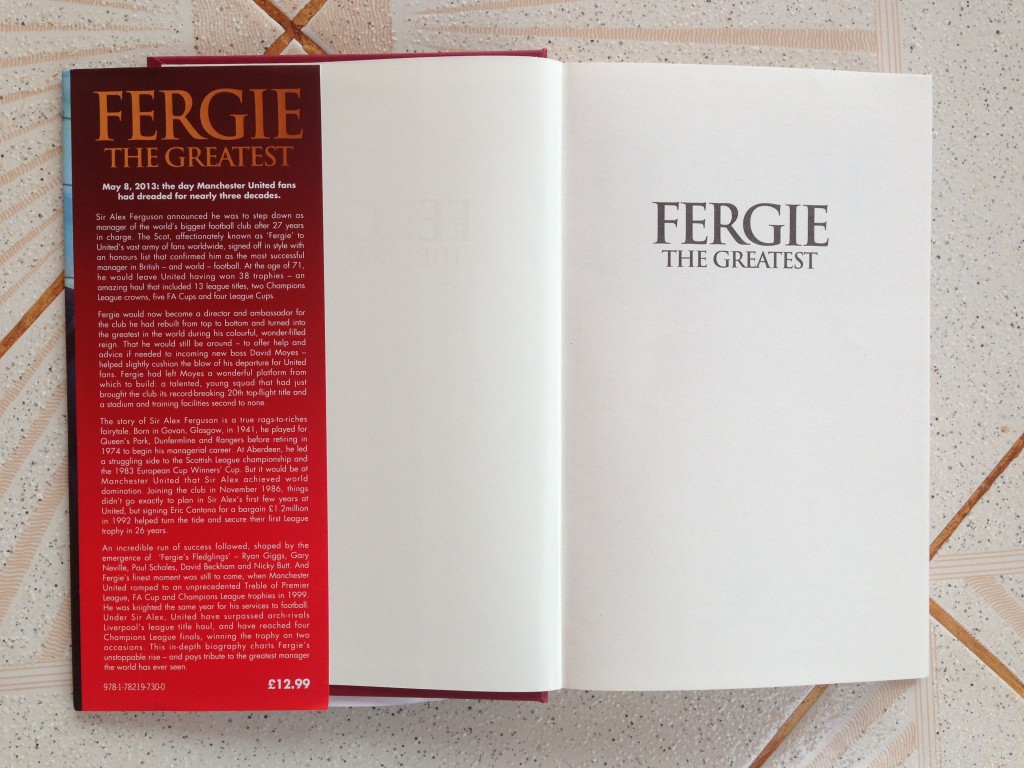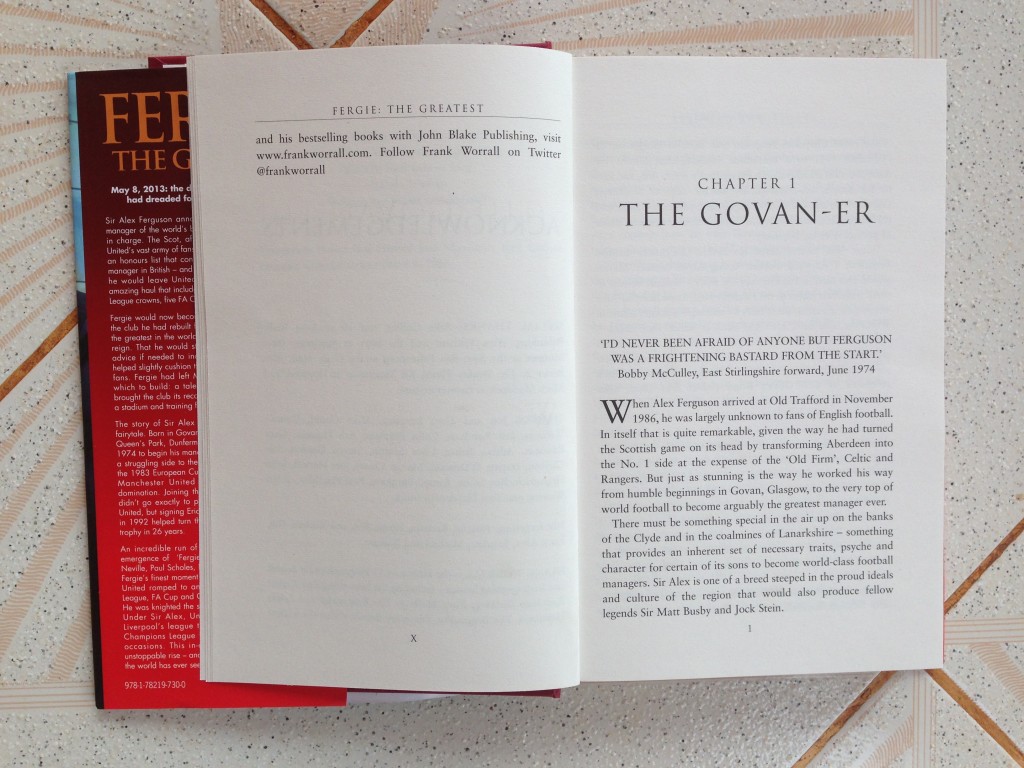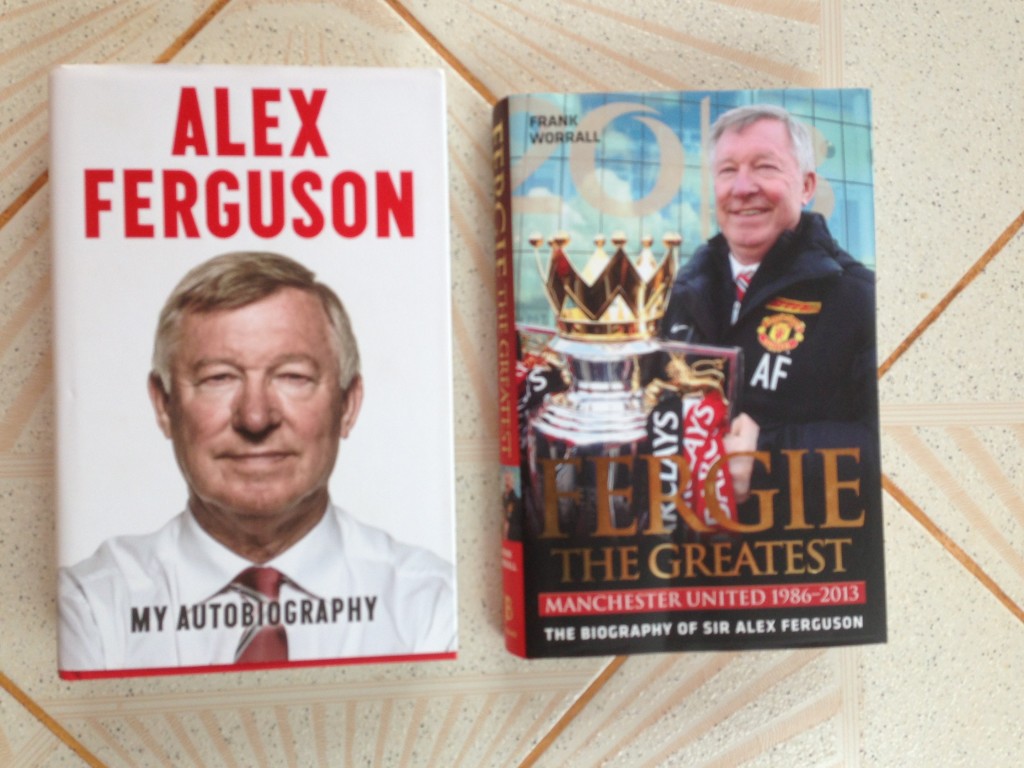 Frank Worrall chronology of Sir Alex Ferguson career starts in 1974 when the Scotsman began his managerial career although he focused when he was managing Manchester United that brought Sir Alex Ferguson domination of English football to the world loving soccer fans. Sir Alex joined the club following the sacking of Ron Atkinson, and immediately set about improving Manchester United players' discipline and strengthening the squad. According to Frank Worrall, Ferguson's plan didn't go exactly as expected in his first few years at United, with the team still underperforming. However, Worrall notes that the signing of Eric Cantona, a talented French footballer for a bargain £1.2million in 1992 was what helped secure their first League trophy in 26 years and in fact the author dedicated twenty pages of King Eric-His Greates Buy.  Incredible run of success was lubricated by what British Media dubbed as "Fergie's Fledglings," that included Gary Neville, Phil Neville, Paul Scholes, David Beckham, Nicky Butt and legendary Ryan Giggs who is still playing despite the departure of Ferguson under the David Moyes was what inspired Worrall's to write a chapter called Kids Did Win Titles. The youngsters took British football by storm and contributed immensely to Manchester United's dominance of English football during the 1990s. Frank Worrall notes that the finest moment of Ferguson era came in 1999, when Manchester United staged a dramatic last-gasp comeback to beat Bayern Munich 2-1.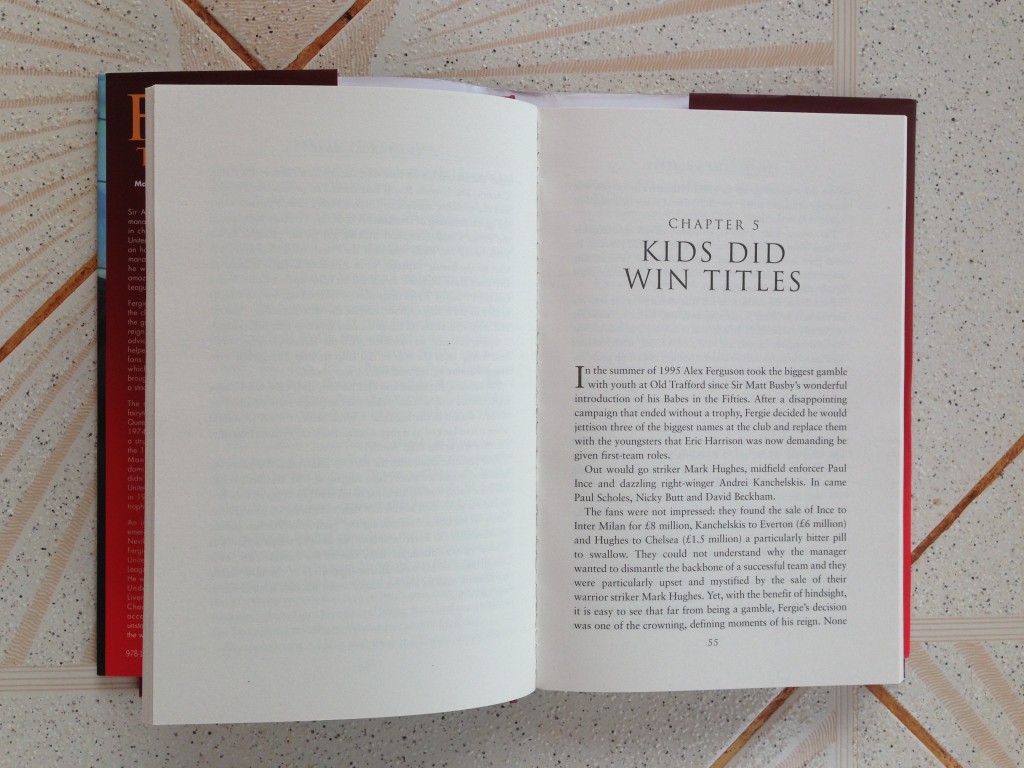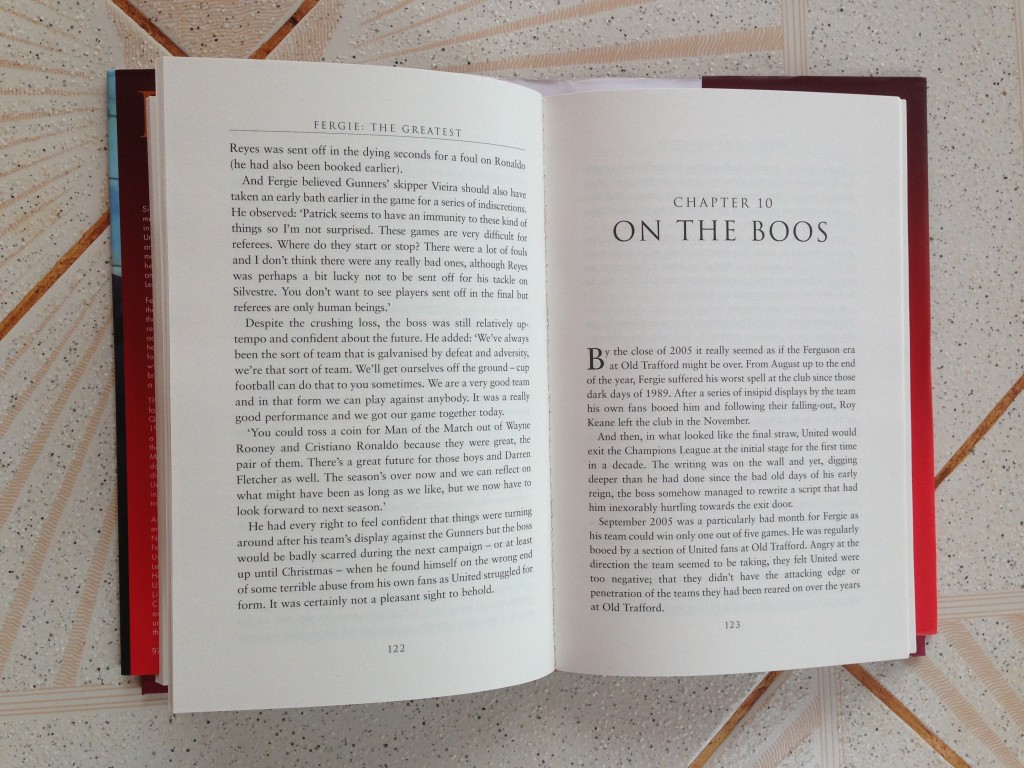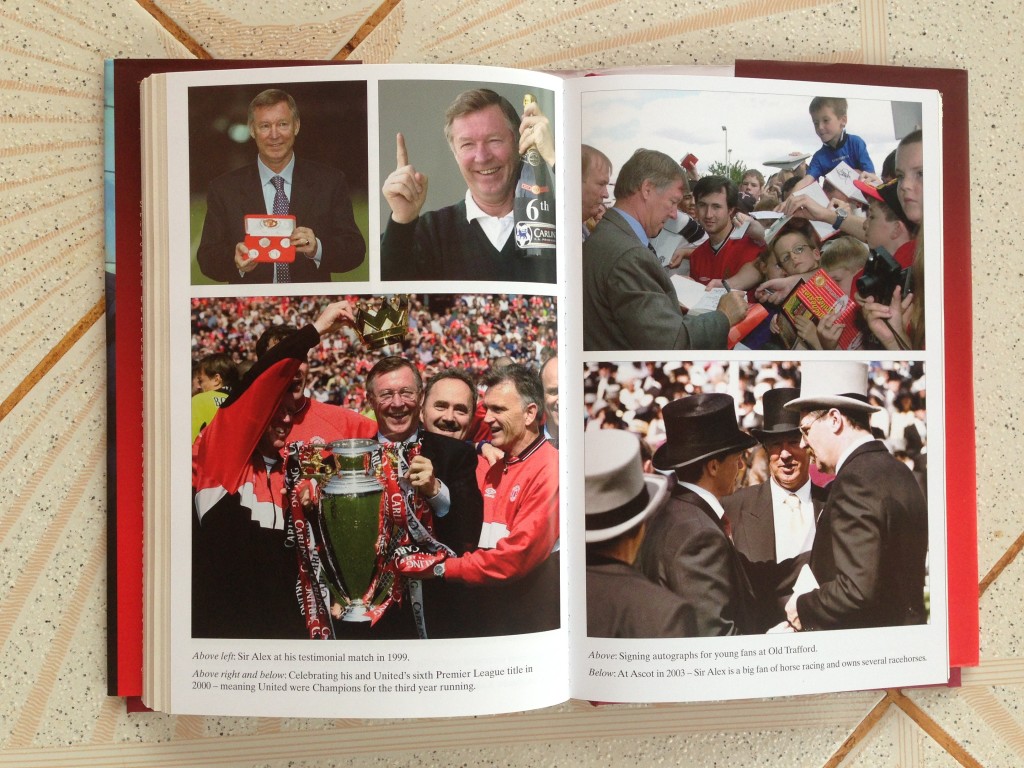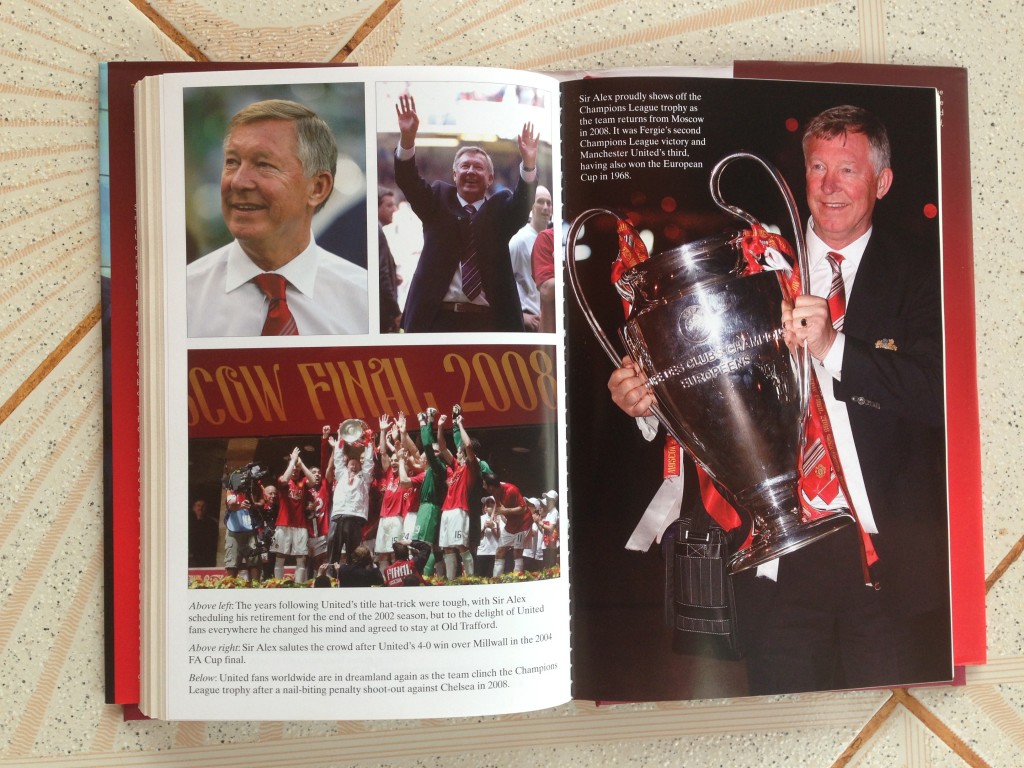 Sir Alex truly made Manchester United one of the most powerful footballing forces in the world. No doubt in my mind that May 8, 2013 will remain the day Manchester United fans like myself would never forget as that was when Sir Alex Ferguson announced he was to step down as manager after 27 years in helm. Millions of United fans worldwide dreaded moment was with us but luckily, Fergie signed off in style with honors list that confirmed him as the most successful manager in British and world football. At the age of 71, he left Manchester United having won 38 trophies that were an amazing haul of 13 league titles, two Champions League, five FA Cups and four League Cups. Sir Alex is now a director and ambassador for the Manchester United. He has been attending premier and European matches involving Manchester United this season under new boss David Moyes who seem to have found winning formula after a dreadful October and November that saw United fans like me think that could this be another 1974 when we were relegated from first division. I must admit that losses against Newcastle, West Bromwich Albion and Everton were the most difficult to watch but after win at Norwich on Saturday without our talisman Wayne Rooney, the signs are much better and hopefully when we meet Tottenham Hotspurs tomorrow at Old Trafford we can extend that winning run. Overall, the story of Sir Alex Ferguson is a fairytale that truly qualifies him to be the greatest in our generation.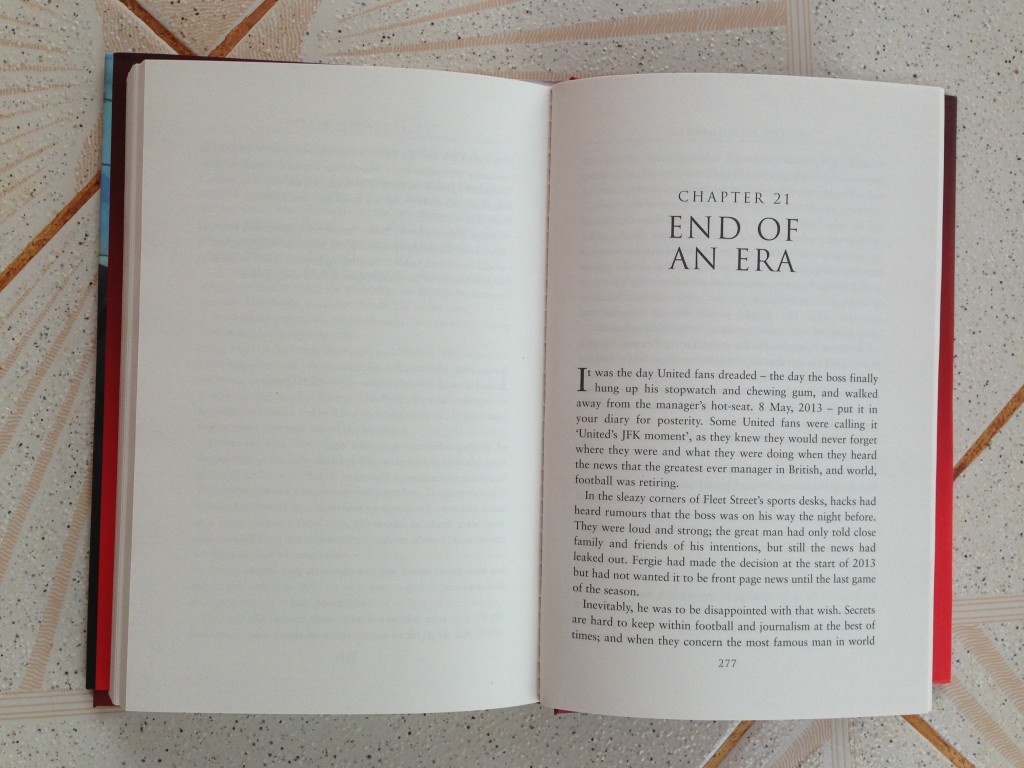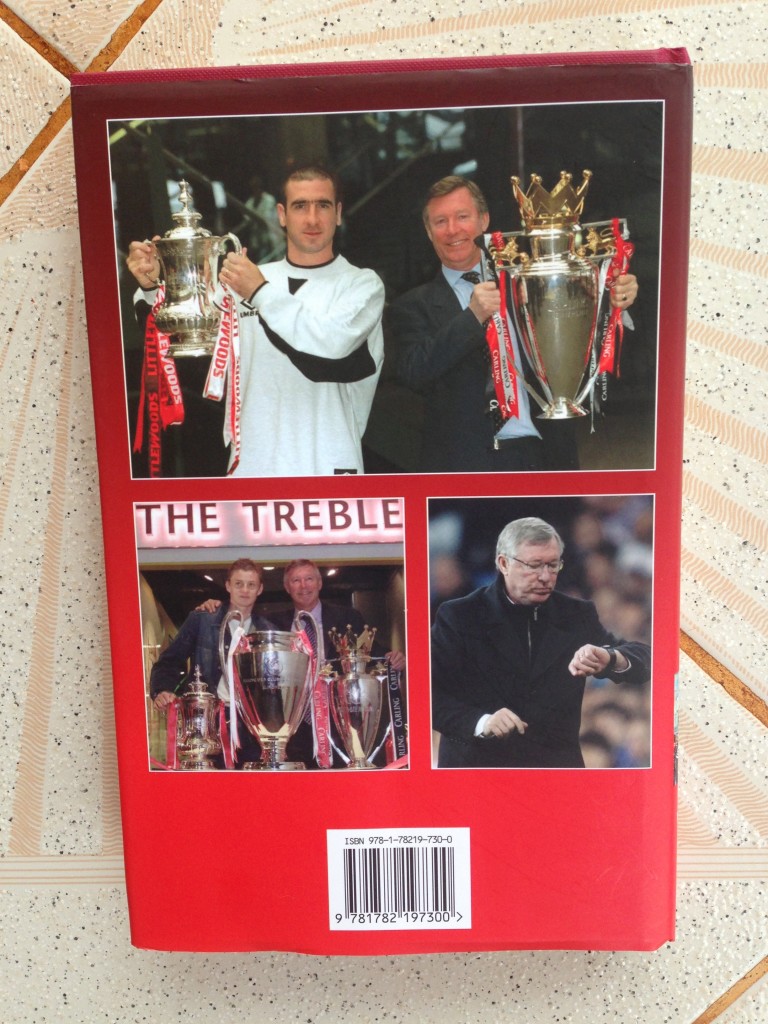 Previous
Next