Ethiopia ICT market looks set for solid growth in 2015
Posted on January 22, 2015 02:15 am
Ethiopia's mobility segment and replacements buys in commercial sector point to better 2015 for the ICT sector.While the information and communication technology market in Ethiopia has experienced huge growth, it is expected to return to more growth this year thanks in large part to replacement orders in the telecom industry, commercial, government and enterprise market.In 2014, the ICT market faced difficulties due to slowing economic growth in the country, which has resulted in the mobility, infrastructure and enterprise market witnessing flat overall growth.The mobility sector will still be majority driven by low-end smart phones, which experts forecast show would see growth of around 20-30 per cent from 2014 levels.followed by PCs and notebooks, for which the commercial market will be purchasing replacement units. The commercial and government sector will also drive ICT market growth this year.
I also think the overall ICT market and industry in Ethiopia will see a double-digit growth of around 15-25 per cent, following Addis Ababa government's plans and policies. Moreover, the factors driving market growth will be the improved political situation, while technological change, mobility, the bring-your-own-device trend, the digital-economy policy and social media will drive IT usage.There other forecast that IT spending in Ethiopia would rise by 22 per cent to US$800 million and that by 2016, smart-phone penetration is expected to reach 10 per cent, compared with 6.7 per cent in 2014. In the telecom space, Ethiopians should see the roll-out of broadband access with fibre to the home and Doc-sis 3.0/3.1 to allow 100Mbps-1Gbps speed; the self-optimized network that intelligently optimizes mobile operators' 3G/4G mobile networks and the convergence platform for packet and optical core backbone. From these two sets of data, it can be seen that the skyrocketing rate of being connected and massively increased smart-phone usage will be key growth engines for the Ethiopia ICT market in 2015.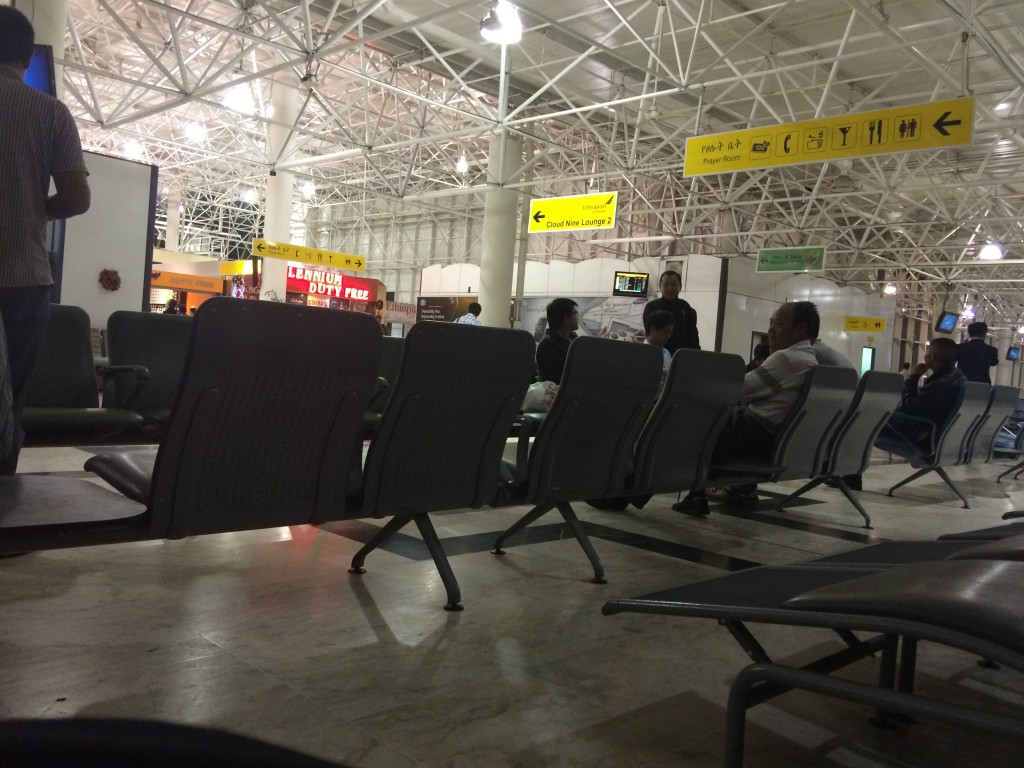 Mobility, the cloud and big data would be key factors driving ICT industry growth this year. Corporates will utilize the cloud to support their operational infrastructure and utilize new technology to analyze their customers. Also, the government's mega-projects and the goal of creating a logistics hub for China manufacturers in the country will also drive the ICT sector and economic growth of the country as a whole.China and other Asian countries have identified Ethiopia as a high-potential market for their companies wanting to expand their business base, since Ethiopia is an emerging market with great growth potential with a population of more than 96 million people. In a study published recently, Chinese sees the Ethiopian market as a "measured" market, in which ICT market growth will come in at around 10-20 per cent annually during the next three years. Others expect that businesses in Ethiopia will look to increase their service offerings including but not limited to offering video-user experiences for customers or using technology to optimize internal workflow, collaboration and citizen services. I do believe the ICT market in Ethiopia will be expanded by the increment of video, social, mobile, application and content driven by the Internet of Everything in coming years although that is slowly taking shape in neighboring countries of Egypt and Kenya.
The country will also see start of initial deployment of IoE to connect data, people, process and things together anywhere, anytime on any devices. Other key trends foreseen for 2015 in Ethiopia are in the areas of data-centre build-out for the business continuity and data virtualization as well as big-data analytic tools to handle massive flows of information. Interestingly, also there are early adoption of application-centric infrastructure networks as well as mobility and immersive video collaboration from BYOD and next-generation workplace deployment together with adoption of private and hybrid clouds and also more focus on protection against advanced malware threats in organizations. Mobility will still be prevalent in the workplace this year, and higher smart-phone user penetration in Ethiopia and migration to these devices will continue to be the key revenue driver in the market in 2015 and 2016, according to official market data. This will also be driven by office workers embracing smart phones and other smart devices, a trend that has started to be engrained in every sector.
Previous
Next