Empire State of Mind by Zack O'Malley Greenburg
Posted on July 30, 2013 07:55 am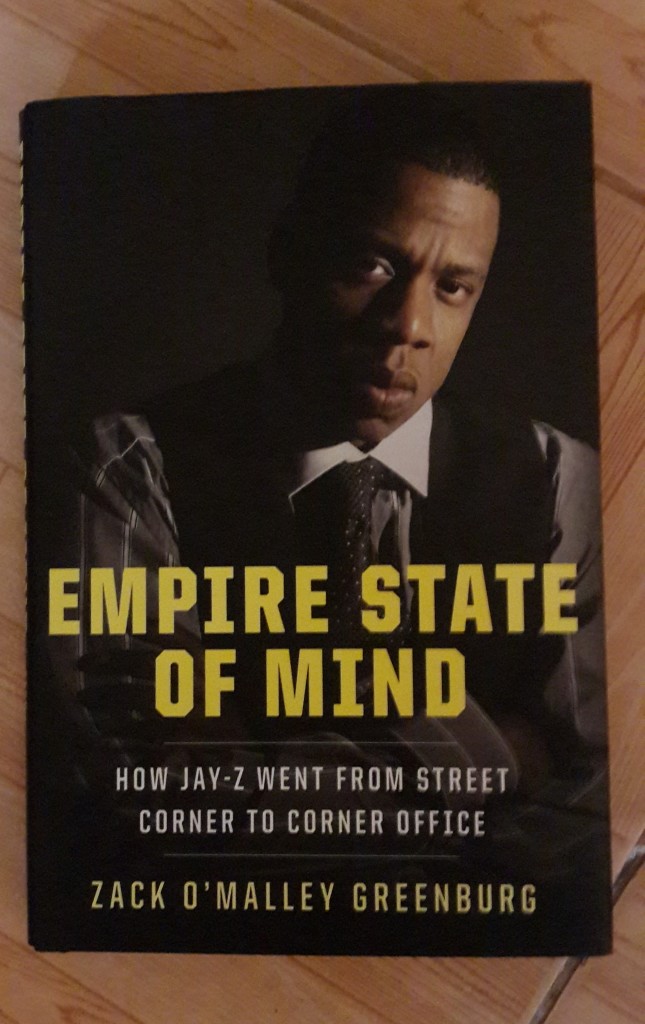 Empire State of Mind: How Jay-Z Went From Street Corner To Corner Office is Jay-Z biography that was written by Forbes' Zack O'Malley Greenburg contain clues, credible sources and revelations about Jigga man fabulous wealth. Ranked as the world's 88th greatest musicians of all time by respected Rolling Stone magazine, Shawn Corey Carter, well known by his stage name Jay-Z, is a rapper, record producer and well known investor. According to 2012 Forbes magazine rich list, Jay Z is one of the most wealthy hip-hop artists and entrepreneurs in United States of America. Empire State of Mind is a well chronicled story of Jay-Z's rise to the top as told by the friends who have known the rapper from his days at Brooklyn's George Westinghouse High School, a close childhood friend who introduced him into the drug trade, to the Disc Jockey who convinced Jigga man to halt drug deals and focus on his music career. His business empire includes 9IX cologne, Rocawear jeans, Reebok S. Carter sneakers, New Jersey Nets basketball team and The Spotted Pig among others. Zack O'Malley Greenburg interviewed hip-hop luminaries like Damon Dahs, Questlove of The Roots, DJ Clark Kent, Fred Brathwaite and MC Serch. The interviews also include NBA stars Jamal Crawford and Sebastian Telfair and recording industry gurus like the CEO of Atlantic Records, Craig Kallman.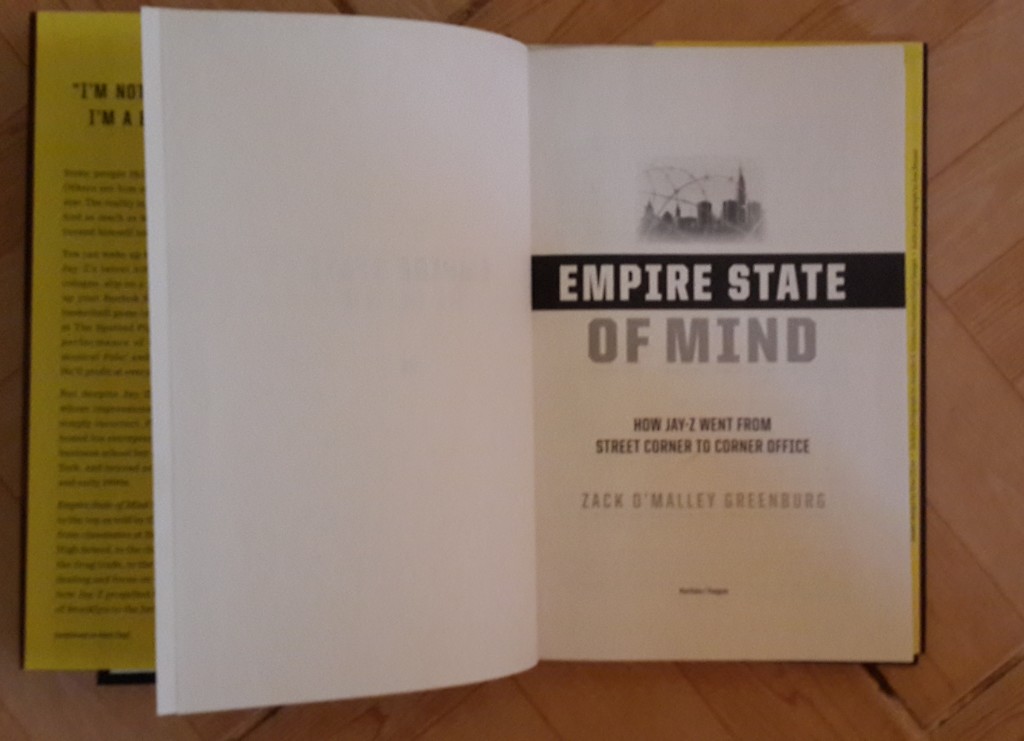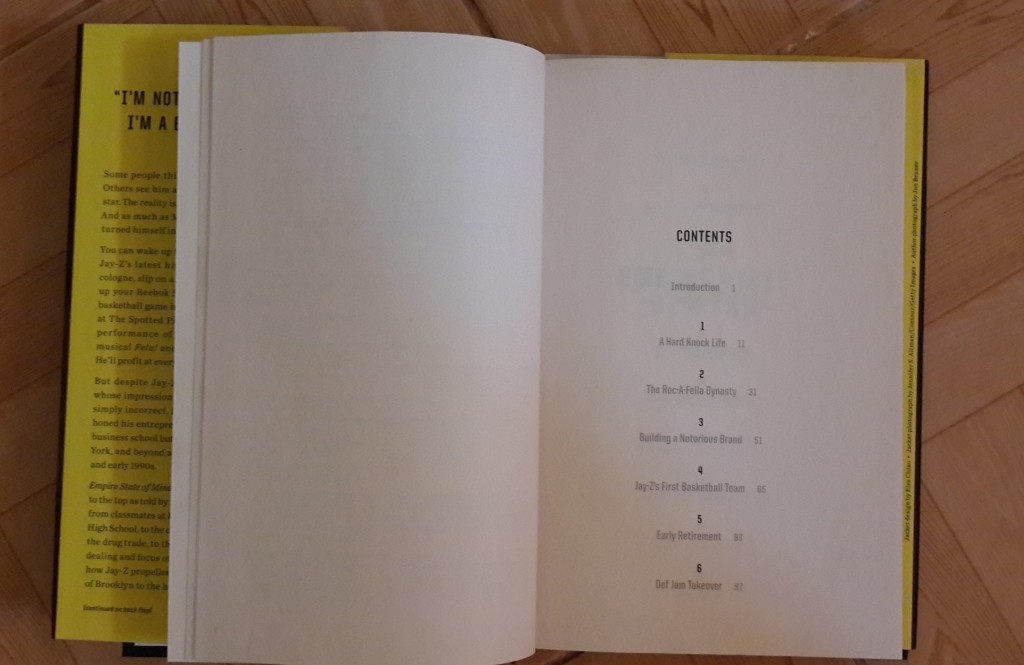 I admired the author's revelation on Jay-Z's information regarding his various business dealings that had remained largely unknown. They include feature movie about Jay-Z and his first basketball team that was filmed by Fab 5 Freddy in 2003 but was never released. There is also Jay-Z branded Jeep that was shelved just before production. Also, there is new information on Jay Z association with Armand de Brignac champagne. To those who adore Jay-Z's, his tale is a classic example of rags-to-riches and is an inspiring model for would be entrepreneur looking to build similar commercial empire. The book also reveals that if Jay Z assailants gun did not jam, he would have lost his life during a 1994 shooting which was well recalled by his mentors DeHaven and Jaz-O. The book explains that Jay-Z name came from a childhood family nickname of "jazzy." It also sheds light on Jay Z and Sauce Money appearance on Big Daddy Kane's Daddy's Home album. Under his Def Jam tutelage, Jay-Z helped music band The Roots clear Radiohead sample collaboration because of close relationship with British outfit. The author goes ahead to heaps praise on Jay-Z for signing Roots and releasing their "Game Theory" album that went on to sell over sixty thousand copies in its first week.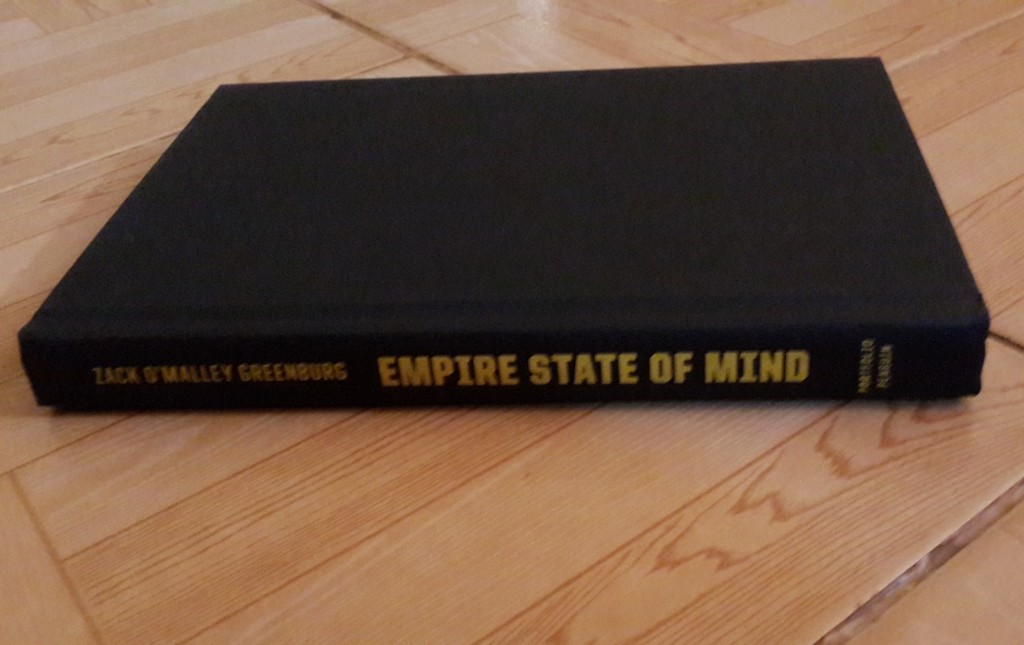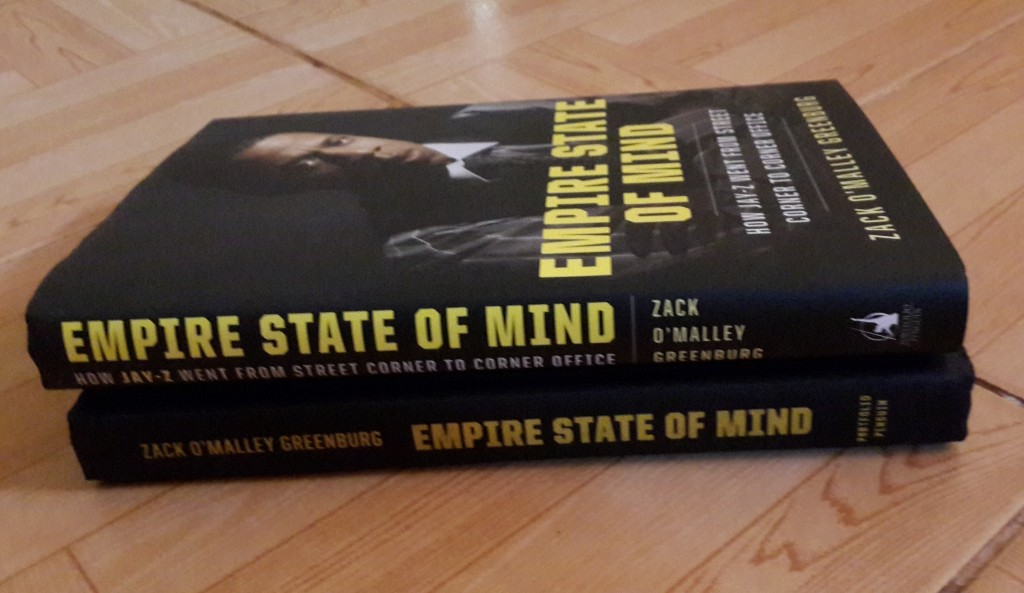 Although hip hop comes a distant fifth as among my favorite music genres behind Rock, Pop, Classic and Electro, I recall with nostalgia while at the university his song Hard Knock Life was a favorite tune.  In 1998, while on Australian summer holiday in Wagga Wagga, I comprehensively listened to hip hop and Rap collections I got from a relative in US that included Jay Z and other Hip Hop artistes like Master P, Mack 10, Trick Daddy, Wu Tang Clan, Ice T and Ice Cube to mention but a few. That was the time my music taste expanded to Hip Hop and Rap although my relative was ardent buyer of The Source Magazine that mainly cover Hip Hop and Rap artistes. When Jay Z was feuding with Nasir Jones well known as Nas in early 2000s, I was fully behind the latter. I must admit that no matter how much Jay Z is worth he can't master the lyric writing and rapping skills of Nas. In terms of Rap, I prefer underground than mainstream. Underground Rap, in my own opinion has valuable content compared to mainstream Rap that mainly focuses on women and money.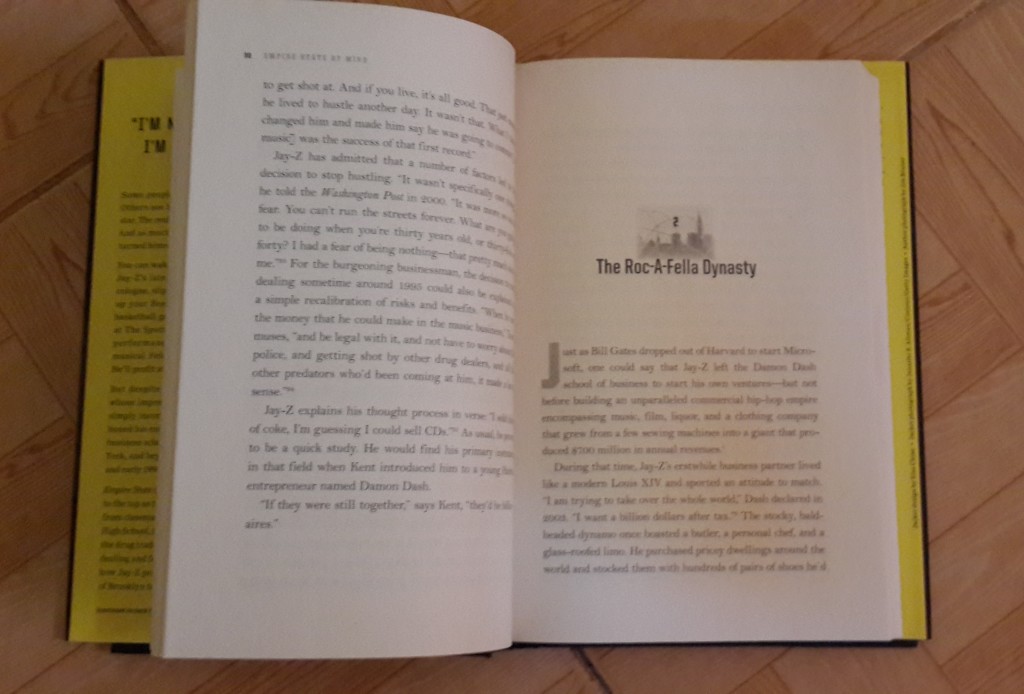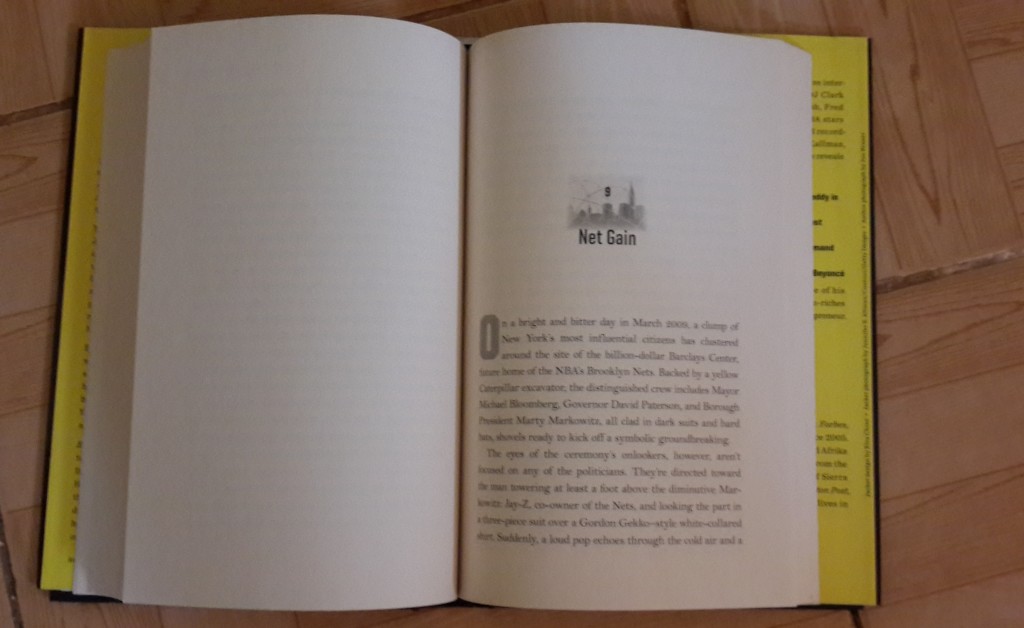 There are also revelations his longtime friend and collaborator and ex-Island Def Jam executive Jermaine Dupri had a business relationship with the same people responsible for Ace of Spades. In addition to that, Jay-Z is said to have invested in a cosmetic line called the Carol's Daughter. The book also indicated that Jason Kidd was the first person that suggested to Jay-Z that he explore New Jersey Nets ownership. Although Rocawear changed hands, the book estimates that Jay Z receives close to $5 million dollars annually off of the brand. I did not like the fact that the author never discussed in details well known tension that brewed at the label when rap gurus such as Redman who is my favorite rapper of all time, Method Man, Dark Man X and LL Cool J who voiced their concerns publicly about how Jay Z was aloof during their projects.   The author failed to dig deep about this legendary battle in order to confirm whether those rappers claims were true. I would have for example wanted to know if it was true that LL Cool J was offered the presidency at Def Jam before Jay-Z. While reading the book, it was clear the purpose of the author was to prove Jay-Z's hard work is a reward to the ladder of global business compared to his upbringing in the violent streets of Brooklyn. The reality is, no matter what we think about Jay-Z is, he is a man whose business is in his blood.My top five songs from this bloke are:Threat, Justify my thug, Bonny and Clyde, Hard Knock Life and Dumb remix featuring rock star Linkin Park.
Previous
Next