Denver Broncos wins 2016 Super Bowl 50
Posted on February 8, 2016 01:22 am
The 2016 Superbowl 50 was a great game and was as good as I could ask for.The most highly anticipated game of American football kicked off at 23.30 GMT at Levi's Stadium,home of the San Francisco 49ers that has a capacity of 75,000.Superbowl 50 was first time the stadium has hosted American Football's biggest game although it opened in 2014.Since two teams won the playoffs, I couldn't wait to see how these storyline was to play out when I sat down to watch one of the most scintillating spectacle in sports, a menu whenever oracles allows me, I never miss.The game at Santa Clara, California, was Denver Broncos' record tying eighth Super Bowl appearances winning twice and was Carolina Panthers' second.After the game kicked off, the signs were clear that winner will depend on quarterbacks Peyton Manning of Denver Broncos and Cam Newton's Carolina Panthers.Aged 39, Peyton Manning is the only five-time Most Valuable Player in history and one of the most popular players of the league.Manning also became the oldest starting quarterback to lead a team to the big game. Pop Superstar Lady Gaga set the ball rolling when she gave a rousing rendition of the National Anthem that kicked off the Big Game in San Francisco's Bay Area with her version of the song.It was interesting to note that Lady Gaga became the only Artist ever to Perform on Oscars, Grammys and Super Bowl in One Year.Carolina Panthers won coin toss, defers to 2nd half. Denver Broncos started on offense.Andre Caldwell returned the opening kickoff to the 20 and Denver Broncos attacked Carolina Panthers through the air, with Peyton Manning completing long passes to Owen Daniels and Andre Caldwell to help get Denver into the red zone.
However, Denver Broncos couldn't convert on third down, and Brandon McManus kicked a 34-yard field goal to put Denver Broncos up 3-0 with 10:43 left in the quarter.Carolina Panthers returner Fozzy Whitaker returned the ball to the Carolina 19 to start the Panthers' first drive of the game. Jonathan Stewart opened up with a two-yard run to start the game although Denver Broncos forced a punt after Aqib Talib stopped tight end Greg Olsen short of the sticks on 3rd and 8.It was the turn of Denver Broncos who went three and out, forcing a punt from Britton Colquitt. Cam Newton threw a long pass to ex-Jets receiver Jerricho Cotchery, who appeared to bobble the pass on the way down. Carolina Pamnthers head coach Ron Rivera challenged the ruling on the field that it was incomplete, but the ruling was upheld.Then Von Miller got a strip-sack of Newton, and Malik Jackson recovered the ball in the end zone for the 11-yard touchdown, giving the Broncos a 10-0 lead with 6:27 left in the first quarter.Carolina Panthers ran an option to Fozzy Whitaker for a long gain and a first down, but a short run from Mike Tolbert, an incompletion to Ted Ginn Jr. and a sack of Newton on an overload blitz forced what looked like a three-and-out, but Aqib Talib was flagged for taunting to keep the drive alive. However, the Broncos forced another three-and-out to get off of the field.Denver Broncos went three and out thanks to a third down sack of Peyton Manning by Luke Kuechly.Carolina Panthers completed a 20-yard pass to Philly Brown, and a quick pass along the sideline brought us to the end of the quarter.The second quarter started on a high note as Carolina Panthers began with a Cam Newton scramble for a first down who scrambled again for a 12-yard gain after a penalty, then two plays ran a trick play with an unbalanced line. Philly Brown then caught a deep pass at the goal line but was flagged for a facemask.
Jonathan Stewart jumped over the line from one yard out to cut the Panthers' deficit to 10-7 with 11:25 left in the second quarter.Peyton Manning tried an underhand pass to Virgil Green on the first play of the drive as he was trying to escape a sack by Kony Ealy, but Rivera challenged, saying that Kony Ealy touched Peyton Manning down for the sack.However, the ruling was overturned, and the result of the play was a sack for a 7 yard loss. Denver Broncos went 3 and out on the drive.Carolina Panthers went 3 and out, and Jordan Norwood nearly took the punt to the house but he was stopped at the Carolina 19 by Mario Addison. Apparently, according to the commentator, Jordan Norwood's 61-yard punt return is the longest in Super Bowl history.Denver Broncos went 3 and out following a holding penalty on 4th and 1, and McManus kicked a thirty three yard field goal to make it 13-7 Broncos with 6:58 left in the half in the second quarter.Cam Newton scrambled up the middle on the second play of the ensuing drive, and Malik Jackson was flagged for unnecessary roughness. Immediately after that, Tolbert fumbled and Danny Trevathan recovered to give the ball back to Denver Broncos.C.J. Anderson broke a long run on the next drive, but Peyton Manning threw a bad pass that was intercepted by Kony Ealy. Carolina Panthers went 3 and-out on the drive, followed by another Denver Broncos 3 and-out to take us to the two-minute warning.Carolina Panthers started off slow out of the two-minute warning, but Cam Newton completed a long strike to a leaping Devin Funchess to keep the drive alive. After a completion to Olsen, Newton ran it for a first down, and Carolina Panthers called their final timeout with 18 seconds left before end of second quarter.Carolina Panthers quarterback thew an incompletion down the right sideline, then was sacked from behind by DeMarcus Ware to close out the first half of super bowl 50.
Carolina Panthers got the ball to start the 2nd half, and a touchback put the ball at the 20. Quarterback Cam Newton completed a 45-yard pass to Ginn which was the longest play of the game.Peyton Manning found Emmanuel Sanders on two deep passes to get the Broncos into the red zone although Broncos couldn't score and McManus hit a 30-yard field goal to make it 16-7 with 8:18 left. Cam Newton heaved a pass down to a double-covered Philly Brown, who made the leaping catch at the Broncos' 38. Afterward, T.J Ward threw a tip-drill interception off the hands of Ginn, giving the Broncos the ball. Ward fumbled on the return, but Trevathan recovered. After a wonderful first-down run by C.J. Anderson for a fresh set of downs, Manning was sacked again by Ealy and Carolina Panthers stopped Hillman on third down to force the punt.Ginn recorded a second-down catch for 11 yards to keep Carolina Panthers' ambitions alive, but Newton was sacked on 3rd down by Miller and Derek Wolfe to force the punt. Denver Broncos ran the ball on first down to end the quarter.The fourth quarter started with Denver Broncos who had the ball to start the final quarter of 2016 Superbowl final.Then Broncos drove into Panthers' territory, but Ealy knocked the ball out of Manning's hands on third down and the Panthers recovered at midfield.The Panthers started their next drive with two first downs, a catch by Funchess and a run by Stewart which assisted the Panthers get into the red zone but they couldn't capitalize in, and Gano kicked a 39-yard field goal with 10:21 left to make the score 16-10 Broncos.As i watched and tweeted the final quarter of 2016 super bowl, a friend living in Auckland New Zealand sent me a reminder that no single team has ever won a Super Bowl without scoring an offensive touchdown.
Denver Broncos went 3 and out on their next drive just like Carolina Panthers did. Then Broncos punted again on their next drive. After, on 3rd down, Cam Newton was stripped, and Ward recovered the fumble at the Panthers' 4.Panthers efforts to hold the Broncos to a field goal was met with a defensive holding on Josh Norman on third down that resulted in a fresh set of downs.On the next play, C.J. Anderson plunged in from two yards away and Peyton Manning connected with Bennie Fowler on the 2 point try to give the Broncos a 24-10 lead with 3:08 remaining in the game. Newton heaved an incompletion on first down, was sacked on second down and threw it away on third down, forcing a punt. The Broncos ran the clock down to 1:01 left before punting, and the Panthers ran out of time. Having religiously followed this sport for two decades, I can confidently say Cam Newton did the opposite of what most fans had expected and was a central figure to his team awful mistakes that cost them the title.Newton is part of the new generation of quarterbacks that have mesmerized fans this season but fell short when it mattered most.Cam Newton has earned the nickname "Superman" thanks to his five star performance this season as he led the regular season with 45 total touchdowns including 35 passing and 10 rushing and also became the first player in NFL history to have achieved at least 30 passing touchdowns and 10 rushing scores in a single season.In NFL history, Cam Newton is the only player to have had five seasons with 3,000 or more passing yards and also only one with 500 or more rushing yards at any point in a career.Cam Newton made it the fourth time an African American quarterback has started in four consecutive Super Bowls after Colin Kaepernick in 2013 and Russell Wilson in 2014 and 2015.His dream of emulating the first African-American quarterback to win a Super Bowl, Doug Williams in Super Bowl XXII on January 31, 1988 has gone up in smoke.It will be a bitter pill to swallow for Carolina Panthers fans because their team won 17 matches and lost one and en route to the finals ran away with a 49-15 victory over the Arizona Cardinals for the National Football Conference (NFC) title.The Panthers also led the league this season with 18 touchdown drives of fewer than 5 plays which played a key role in making them the highest scoring team in the NFL,putting up slightly over 31 points per game on average.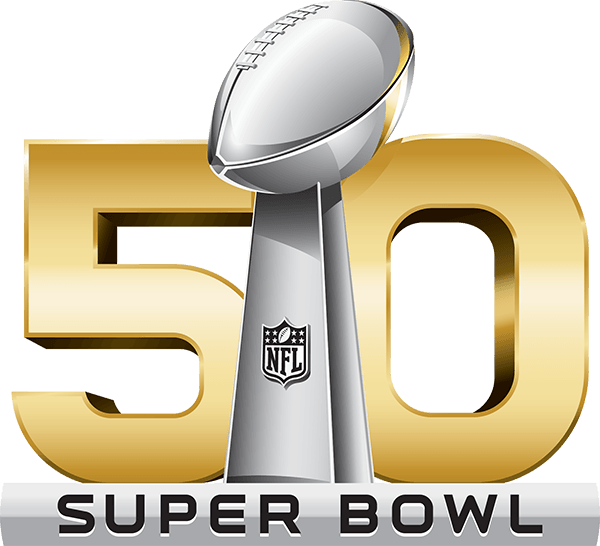 Carolina Panthers stuck with same plan in the NFC playoffs, running up big leads early over Seattle SeaHawks and Arizona Cardinals. The 2016 Superbowl winners Denver Broncos on the other hand won 14 matches and lost 4 and defeated the New England Patriots 20-18 in the American Football Conference (AFC) title.Denver Broncos which led all defenses in regular season sacks this year with 52 started the game with some of the most dominant outside rushers us NFL fans have seen recent past in Von Miller and DeMarcus Ware.I admired the way they dismantled New England Patriots offensive tackles around the edge and made Tom Brady look like an amateur on their way to AFC Championship. The Superbowl 2016 match was the 50th incarnation of the Super Bowl and was the first that didn't have Roman system in the last 45 years in what NFL described as the "L" the Roman for "50" as not visually appetizing.However, they reiterated that come 2017, the status quo will be restored with Super Bowl LI which is slated for Houston in Texas.The first Superbowl was held on January 15, 1967 when the Green Bay Packers defeated the Kansas City Chiefs 35-10 at the Los Angeles Memorial Coliseum. Apparently the game was known as the "First AFL-NFL World Championship" and retroactively became known as Super Bowl I and was broadcasted on CBS which had the television rights to NFL games and NBC which held AFL rights. Superbowl 50 game was televised live in more than 170 countries and territories in nearly 25 languages. Indeed, super bowl has become not only those of us who love the sport but global affair as well.No wonder folks forked an average price of around $5,000 to witness the game unlike us who watched on telly.See u next year in Houston, Texas and well done to Von Miller, Denver Broncos edge rusher who has been named Super Bowl 50 Most Valuable Player.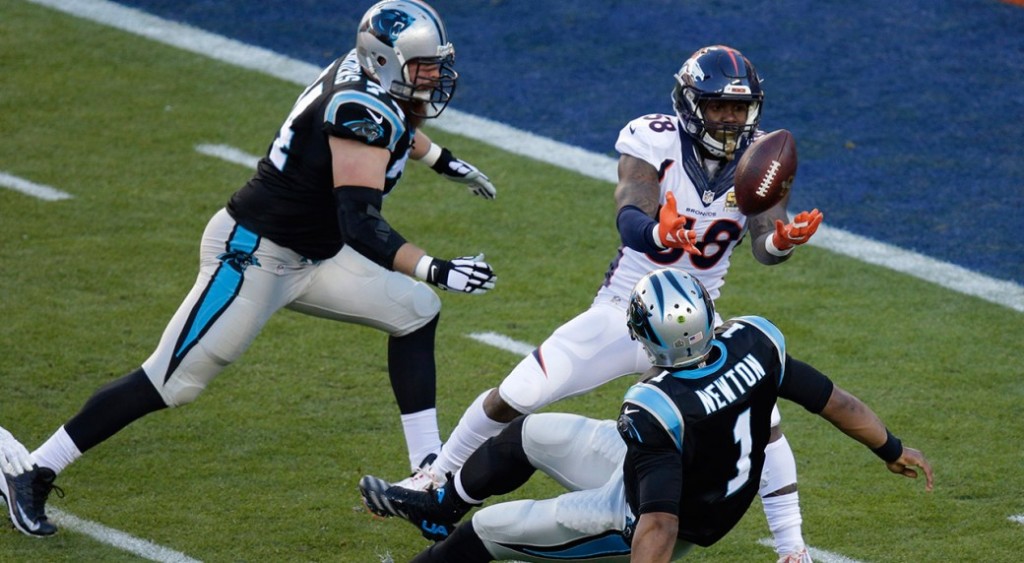 Previous
Next