CCM picks John Magufuli as its presidential candidate
Posted on July 12, 2015 10:20 am
United Republic of Tanzania's ruling party has finally announced John Pombe Magufuli as its Presidential flag bearer for Tanzania's general election expected to be held on Sunday 25th October 2015.During the two day nomination process, I noticed an intriguing pattern regarding decisive qualities most of us expected from a high-potential presidential candidate.John Pombe Magufuli got 87.1%(2,104 votes), while Doctor Rose Asha Migiro received 2.4% of the votes and Ambassador Amina Salum Ali managed 10.5% .Total number of votes cast was 2, 422(6 of them were spoilt leaving 2,416 for official count.The win of  55 years old John Magufuli all but ends hopes of a first female President in Tanzania and the greater East African region. When the list of five nominees was revealed officially by President Jakaya Mrisho Kikwete on his twitter account yesterday morning, their priorities changed markedly.The five were Bernard Membe, John Magufuli, Januari Makamba, Asha Rose Migiro and Amina Salum Ali.According to my analysis, this partly is explained by the extent to which personal attributes were measurable in the CCM Presidential nomination held in country's capital of Dodoma.Insiders who are privy to such processes informed me that the candidate who will be nominated depended on the qualities on which the leaders focused at the respective stage of their political life in terms of self-development.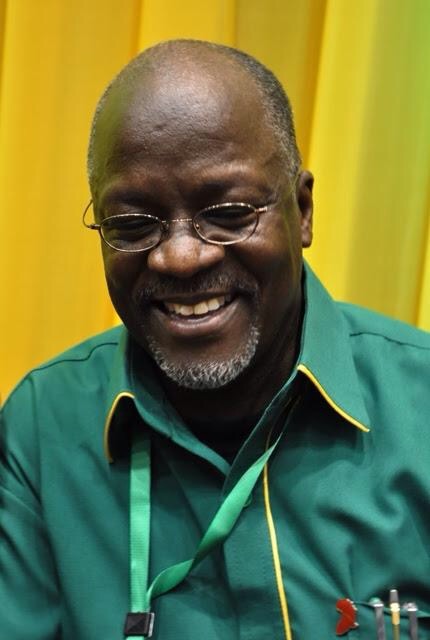 Besides, as the five candidates reached higher levels in the CCM political organization, they had to count on different follower characteristics.Their increased appreciation for intangibles in particular was the fruit of continuous reflection and signaled wisdom gained through experience.In essence, movers and shakers within CCM party used what I call the "CCM leadership pearl chain" model that is commonly used in business leadership to identify and grow leadership seeds that can form part of their inner circle of followers, as well as to develop themselves. Each of the "CCM leadership pearls" is important and necessary as the chain breaks at its weakest link and that is what President Jakaya Mrisho Kikwete wanted to avoid.What I could tell since I've been following Tanzanian politics for considerable time now, each higher-order leadership pearl within the party was to some degree dependent on the lower-order pearls.The leadership pearls in their entirety enable CCM followers to create valuable outcomes, such as extensive social networks and smart political solutions which will help attract young candidates who want jobs,development and access to electricity, water and other social amenities.Without political leadership competence,no one can rule United Republic of Tanzania and therefore the choosing Nation Executives Committee (NEC) tend to focus mainly on knowledge and political skills.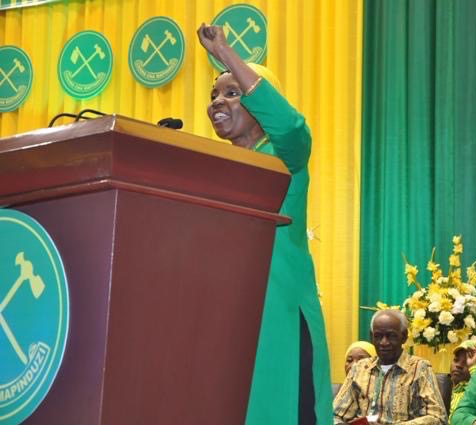 In many cases, this is due to the fact that these qualities are often most valued in country's leadership and political institutions and comparatively easy to assess. A suitable metaphor for balanced leadership competence is a pyramid. In CCM case, the top represented one specialization, which is supported by a broad base of general knowledge related to managing a country. It also demanded superiors with wide horizons, moving to the role of Presidency.As I waited for the top three nomination, my focus moved to Serena Williams who made history by winning fourth consecutive Grand Slam titles dubbed by the British Media as the "Serena Slam."It was another incredible achievement for the 33 years old United States player who bagged her 21st Grand Slam title and 6th at Wimbledon.I personally consider Williams the greatest woman to have ever played the game.Then at around 8pm Tanzanian time, head of CCM's publicity and ideology Nape Nnauye confirmed what I'd expected when he informed the public that process to select the top three candidates among whom CCM Presidential candidate will be picked. That is what led to the final three candidates the two female candidates Asha Rose Migiro and Aisha Salum Ali as well as sole male candidate who made the cut John Pombe Magufuli.That to me was critical thinking and decision-making skills that CCM as a party posses.An aspiring leader of a country like Tanzania as John Magufuli is, must be willing regularly to spend time on reflection about himself and the outside world.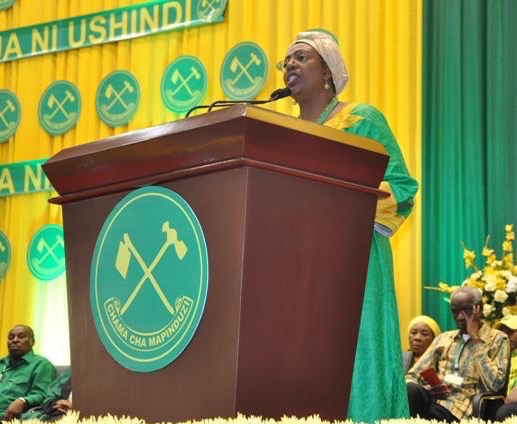 It is also important that as Presidential candidate, one need to excel at conceptual thinking, which includes the use of frameworks as a means of organizing ideas that will lead a country like United Republic of Tanzania into prosperity.One needs to be able to differentiate clearly between facts and opinions. Besides, the CCM presidential candidate as an individual must look at problems from various perspectives, impartially discerning the pros and costs of each issue.Creative thinking, which entails abandoning rigid mental models that brings corruption and under development, also matters.A particularly useful skill is the ability to reconcile dilemmas whenever the country is faced with such situations.This is similar to squaring the circle by finding higher-order solutions that combine seemingly opposing extremes, such as producing high economic growth that Tanzania needs badly and soon. Would-be Tanzanian President a person need to be good at making decisions based on their analysis. In this respect, it is of particular importance for them to be comfortable with ambiguity and complexity.A Tanzanian President must have the courage to make well-calculated leaps of faith,at times reaching a decision even when only say 90 percent of the necessary information is available like President Jakaya Mrisho Kikwete did with Tegeta Escrow scandal.To avoid immobilization through doubt and regret, CCM needed to nominate a candidate with imitate smart executives qualities and adopt the following "burden of proof" rule that is badly needed in maturing democracies like Tanzania.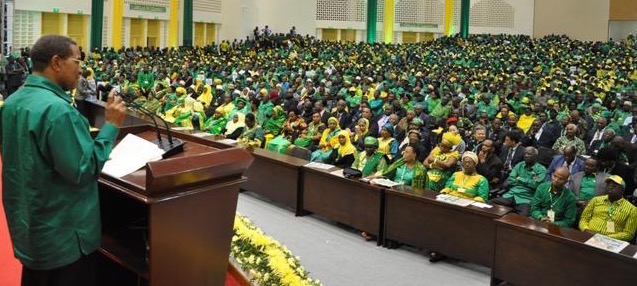 CCM did need a person who has the capability to revisit a decision only if there is substantial evidence for its inappropriateness and that person among the final three candidates was John Magufuli.In sunshine soaked Dodoma, CCM was in dire need of a Presidential candidate with skills.Allow Contador Harrison to assume the party's flag bearer leader has now assumed responsibility for leading Tanzania.His focus is likely to shift increasingly toward the social skills of inner circle team, which will most be dependent on emotional maturity.After having become familiar with different political set ups, I have realized, though, that it is hard for an African country President to develop effective global template for interpersonal competence. For example, the social skills that matter for leaders in countries like North Korea and China, where many people yearn for direction from above, would often be considered as weaknesses in a democratic country like United Republic of Tanzania.A pool of decisive technocrats and mercenaries who achieve high scores on social intelligence but lack an internal compass is inadequate for high-minded leaders and thats why the CCM process wasn't a cakewalk.The Values of John Pombe Magufuli and Ali Mohammed Shein are what made the CCM party member vote them as their Presidential flag bearer in Mainland Tanzania and Zanzibar respectively.
For Shein, the head of a small island most likely will find it difficult to make judgments about the technical, cognitive and people skills of all his subordinates and continuously direct their activities in real time.Having been to the islands a couple of times, I must admit Mohamed Shein will need extra energy to win overwhelmingly. When operating on a complex terrain like Zanzibar, Ali Shein will increasingly insist that his elite corps of followers has the right values. If this is the case, they might operate smoothly in Zanzibar even without his constant direct intervention.Unfortunately, people may not act according to their values as Tegeta Escrow scandal proved. In CCM, there is also the species of "many-value crusaders". They battle for a ideals which, to make things worse, might be unethical and ignore other pivotal values.Surely, another leadership pearl would be missing but the decision process that started at 9pm Tanzanian time to chose the candidate delivered expectations of many. Monduli Member of Parliament and former Tanzania Prime Minister Edward Lowassa elimination from the list of five was a surprise to many but CCM has a history of choosing candidates with flawless integrity and trustworthiness like they have done by selecting John Pombe Magufuli.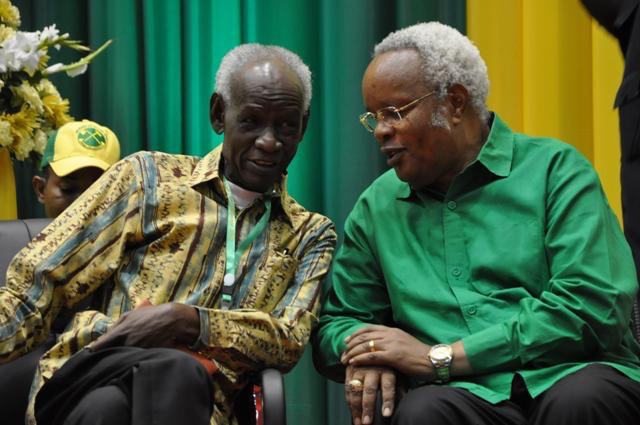 Imagine the focal leader of a party like CCM who will likely become the CEO of United Republic of Tanzania. When looking at his top talent bench in the name of Cabinet ministers, all the above mentioned characteristics matter for the "Tanzania Inc jeweler".At around 1130pm Tanzanian time, President Jakaya Mrisho Kikwete invited the three final nominees.First on the podium was Aisha Salum Ali who reminded voters that in the past she sought votes for Zanzibar Presidential nomination but failed to make the cut thanks to garnering fewer votes against her competitors.Next was Dr Rose Asha Migiro, who introduced herself as native of Songea in Ruvuma region.I was impressed with her speech that focused on her education, integrity and meteoric rise from you wing of Tanganyika Africa National Union, need for Tanzania to get new constitution and safeguarding the Union between Zanzibar and Tanganyika.Last on the podium was John Pombe Magufuli who couldn't match the prowess of Dr Rose Migiro.Each of the three candidate was given fifteen minutes to sell their agenda.Voting started at mid night local time and eventually CCM party chairman President Jakaya Kikwete adjourned the announcing process to 10am this morning but CCM twitter account revealed last night voting results at 10am Tanzanian time.Managing a country like Tanzania which is probably one of the most diverse, though, that CCM presidential candidate John Pombe Magufuli may find it impossible to pay much attention to the details of each region.
What John Magufuli needs are people with high integrity, whom he can trust because of their moral credibility.Such individuals must possess a well-rounded personality, which is as seamless as cast iron.They walk the talk and embody the unity of political life instead of putting on different masks in their professional and personal lives. Such state technocrats should be loyal and, because of their attachment to their leader, feel obliged to dissent and they have the courage to approach the President with constructive feedback in a culturally acceptable Tanzanian way. Most importantly, noble politicians and state technocrats should pay more attention to "being" than "saying" or "doing",starting with purifying their heart, which is the source of good and evil deeds. The members of this elite leader pool always treat people as an end, not as a means. Ideally, their inner being is centered on oracles. In my ending observations, with increasing responsibility, exposure and experience, CCM leaders often climb a ladder of enlightenment with regard to what they look for in those individuals who form their inner circle of followers. If John Magufuli as a CCM party jeweler with elevated ideals, excel at identifying, collecting, combining and polishing the different leadership pearls in United Republic of Tanzania, as well as honing your own qualities using the above chain model as a scorecard,Tanzania, a Gas and Mineral rich country will soon multiply its economic, social and political impact and become a blessing to fellow African countries.
Previous
Next