Broadcast Wars by Michael Bodey
Posted on June 1, 2015 12:02 am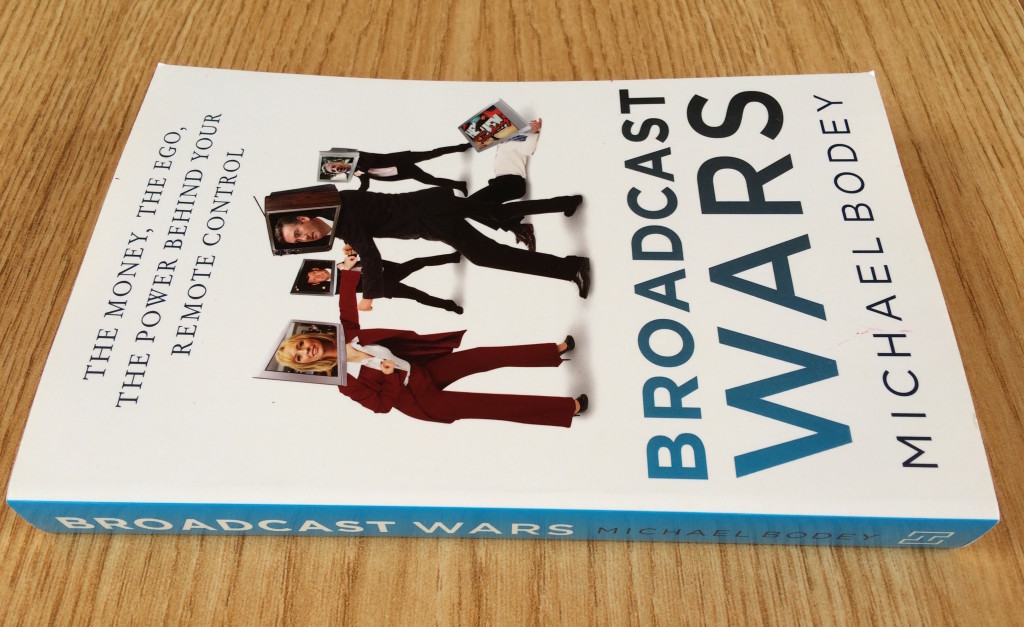 When I ordered 'Broadcast Wars' through a friend in United States few months back,I had other books on reading list and could only start to read it late April.After the first few pages,it was sad to see misspelling of names with notable one being Denis Spencer, not Dennis.Glaring grammatical errors and pathetic proofreading,punctuation among other rare mistakes in 21st century book publishing are all over.However, the sweet side of 'Broadcast Wars' is in Australian television audience fight between the two 'ugly' sisters Channel Nine and Seven networks that fiercely fights for market share although Channel 10 is delved into towards the end of the book.Though the book center of attention is on free-to-air networks, Bodey focuses into the national and international relationships and businesses, as well as the politics and policies, including those that inform pay TV, that make up TV market in Australia. According to Michael Bodey, as new technologies emerged,aging personalities and management clung on for their dear life. Bodey's revelations are fully backed by facts that he collected as one of those who analyzed the ratings and programming trends as show-business and media writer for The Australian and The Daily Telegraph during 2003 – 2011 period.It is a period in which David Gyngell ran the Nine network twice and David Leckie ran the two networks with spite.In the end, there are many secrets to reveal and several few scores to settle.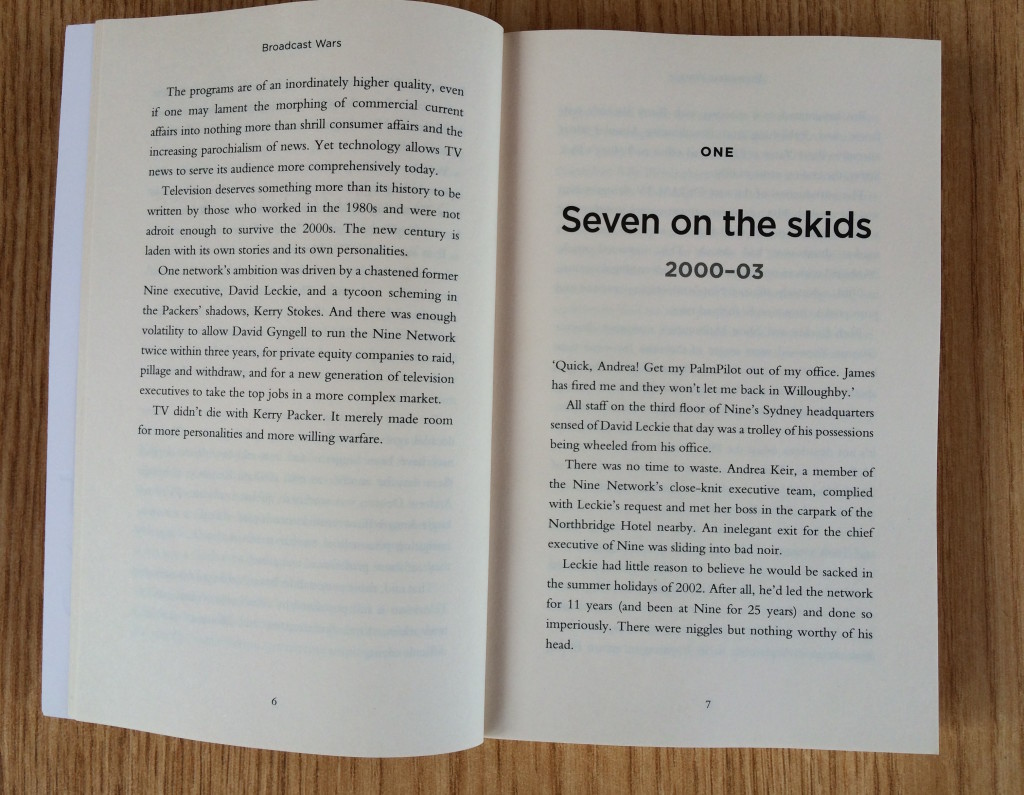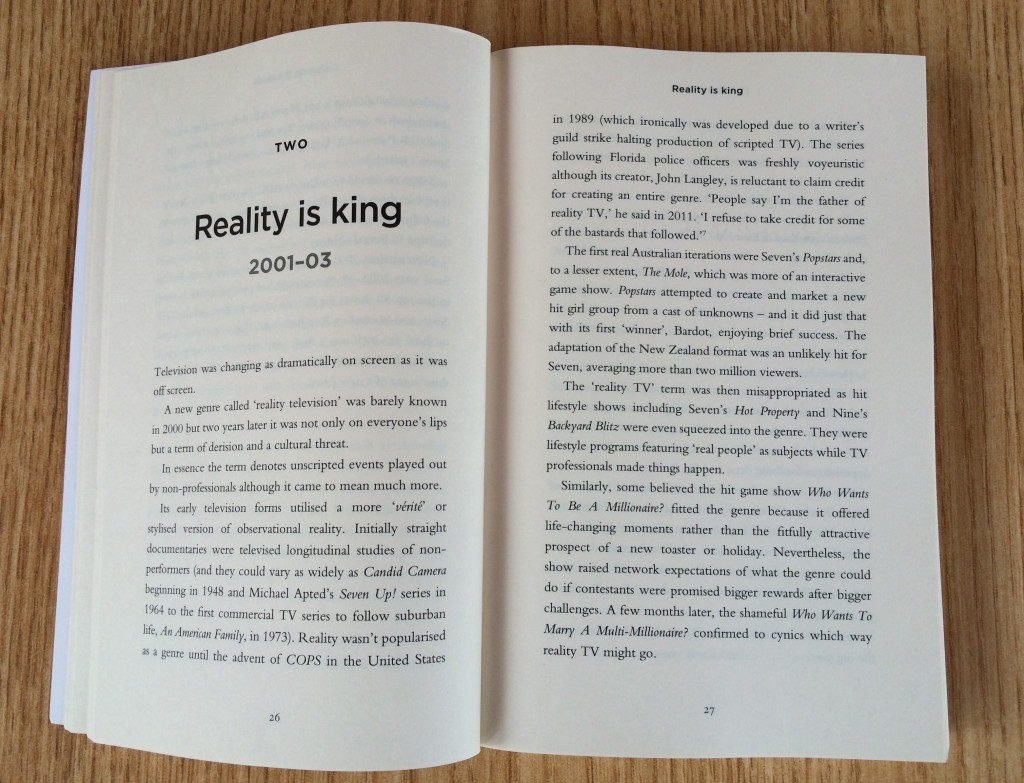 Michael Bodey's revelations play out like an episode of House of Cards. During the next that period, there was a massive shift in Australia's media landscape and not all the players were likely to survive. Bodey sets out the record that 2005 death of Kerry Packer was the end of era for the golden generation of Australian television.Contador Harrison was in Newcastle when he was watching the state memorial service for Kerry Packer, and after reading 'Broadcast War' it will be hard not to agree that it was as much a goodbye to the dominance of Channe Nine as to its owner. However, Bodey offers a more precise account of TV post-Kerry Packer, revealing that what followed was more like a revolution in the television industry."The generation of 1980s and 1990s television makers and stars who lamented Channel Nine's cultural demise as Packer died were dinosaurs denying asteroids," Bodey writes. "Television deserves something more than its history to be written by those who worked in the 1980s and were not adroit enough to survive the 2000s."TV didn't die with Kerry Packer. It merely made room for more personalities and more willing warfare."Devoted Channel Nine viewers quietly blamed James Packer's decision to sell the network in the wake of his father's death but, as Bodey book shows, that's not right either.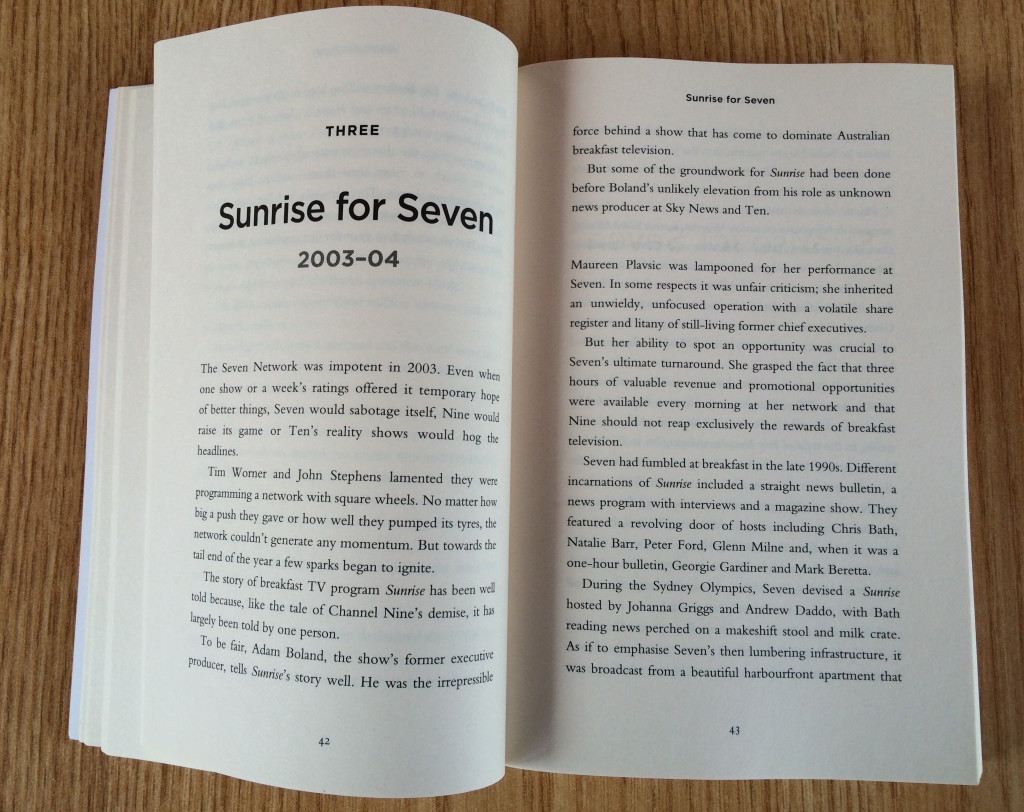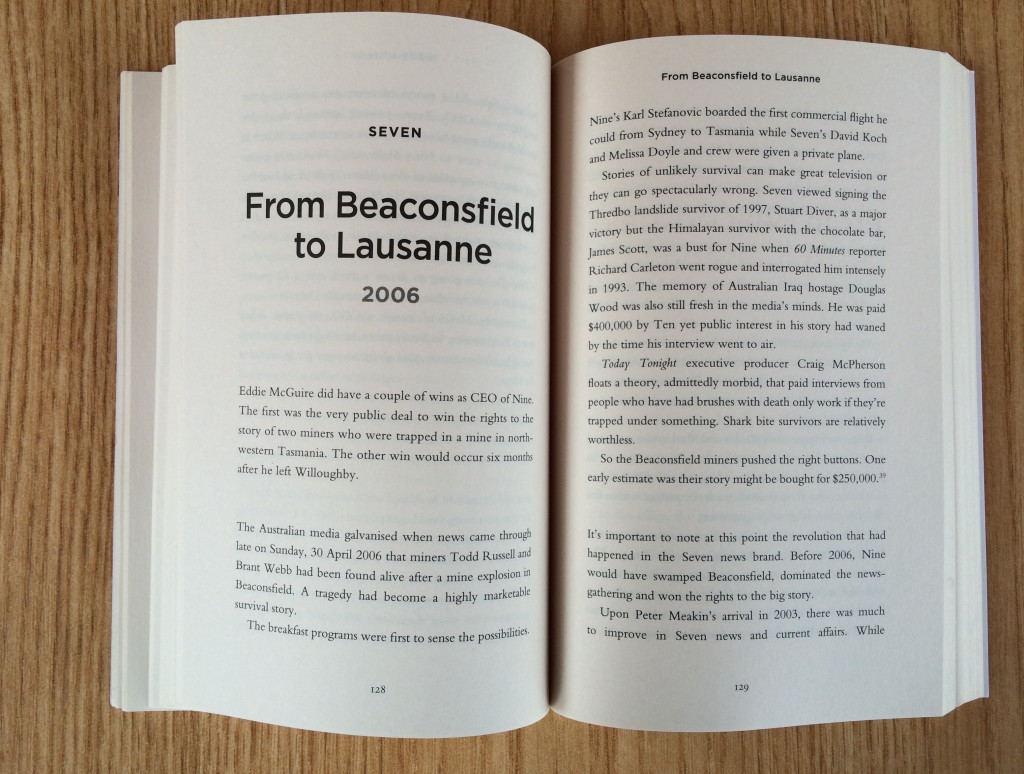 The author argues the blame lies squarely on former Nine network chief Sam Chisholm.Bodey writes, "it was John Alexander who had blood on his hands. That suited the Nine narrative; Alexander was an outsider who didn't understand television. Far be it for a Nine insider like Chisholm to have killed Nine."Bodey concludes that on Sam Chisholm's 2005 return to the Nine network,was too late because playing field he had once ruled had changed and the goalposts continued to shift. Chisholm according to Bodey was a dinosaur, unwilling to evolve, a backward thinker in a world needing to look forward. Bodey also considers the boffins behind the boofheads, revealing they often wield more power and influence than is credited.He gave an example of Michael "Teflon" Healey, Nine's programmer who,author claims, "maintained too much power as a scheduler and ultimate decision maker on programming", winning ratings by "sudden timeslot changes, burning out programs that were firing and extending series by showing them out of sequence or flipping in repeats".Bodey also considers the role of people such as Channel Seven's PR man Simon Francis, working behind the scenes to break Nine's spirit and reputation; young-gun producer Adam Boland, best known for Seven's Sunrise. Bodey outlines in detail how Eddie McGuire's ascent to chief executive at Channel Nine was doomed even before he entered network headquarters, dubbed "Survivor Willoughby". He didn't stand a chance.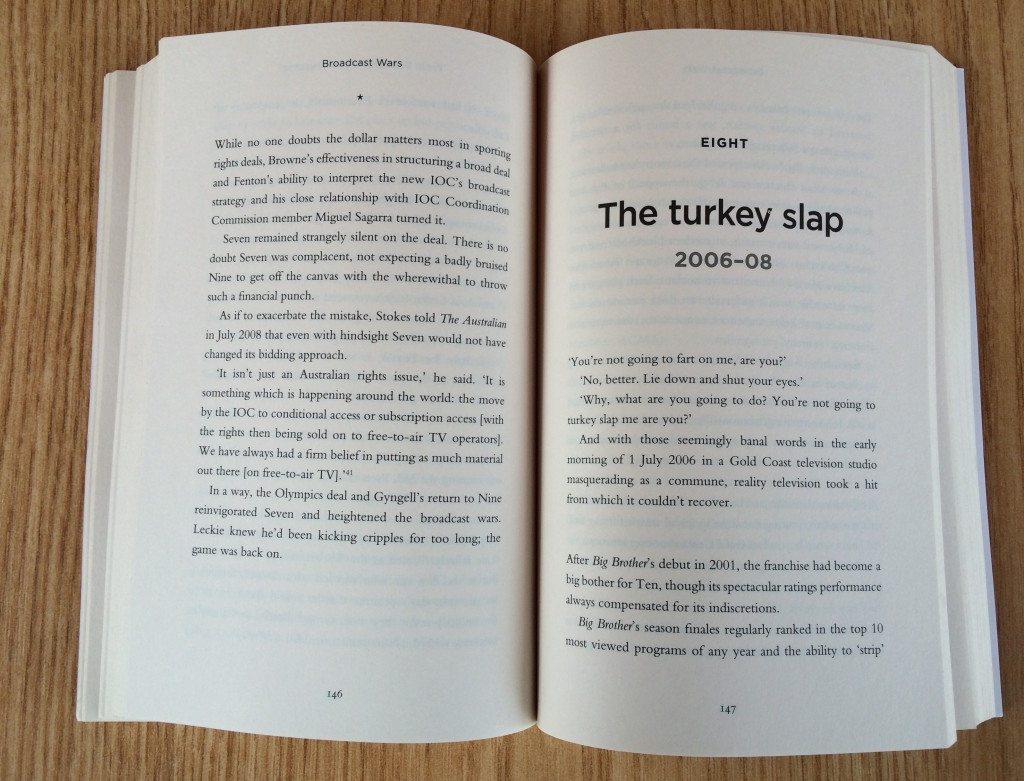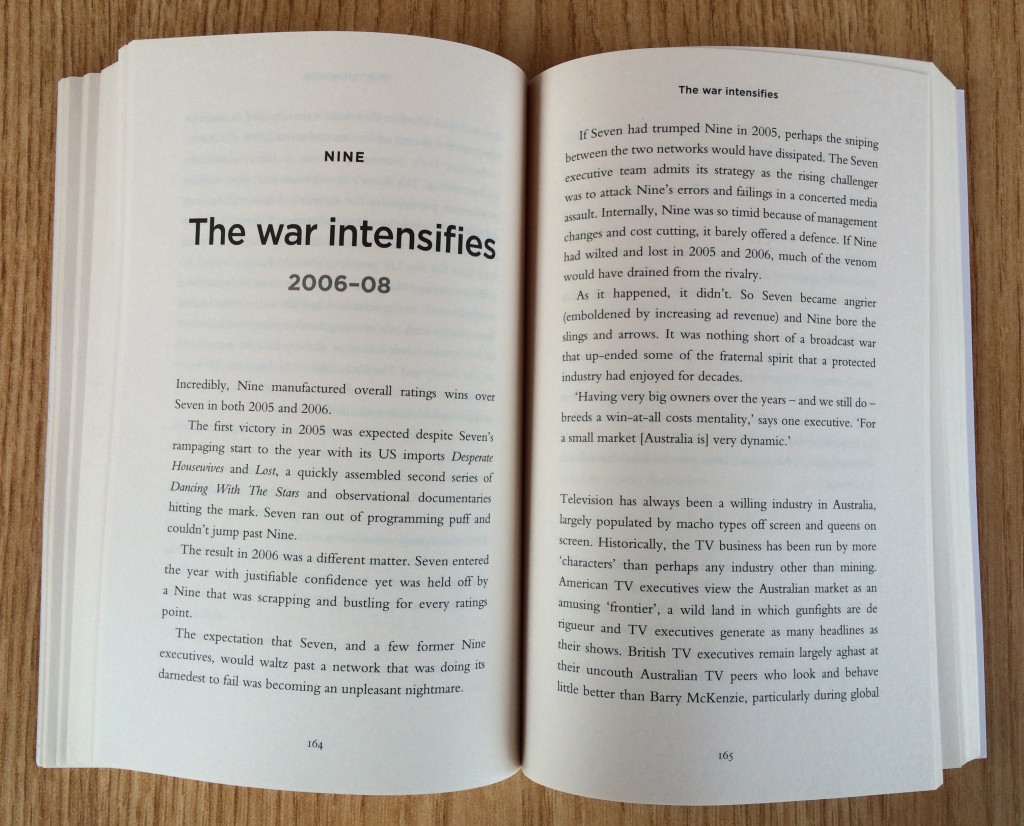 At the moment Contador Harrison can only imagine how the rivalry of the two 'ugly sisters' is especially with the arrival of American juggernaut Netflix, TV and video streaming services that is definitely going to shape up the market and major battle is on for viewers.Broadcasters like Channel 7, Channel 9 and Channel 10 are realizing people are no longer happy to passively consume television shows at the times they're told to tune in.The author highlights how government,internal policies and behind the scenes intrigues as well as day-to-day business that when all is said and done, culminates with what Australian viewers consume on screen. Bodey chronicles exactly how purchasing of films, series,basic programme packages at home and abroad is done.It was fascinating read to learn why some shows, despite huge interest in them among Australians, are sometimes pulled from airwaves after only a few broadcast serials,while others with less public interest are accorded more than a fair chance to find their demographic. Using interviews with the participants, thorough research and arch interpretation, Bodey analyses the personalities and machinations behind some of Aussie most-loved television shows some of which he mentions like Underbelly, Dancing With The Stars, Packed To The Rafters among others. Bodey offers readers wide ranging insights into the major media events between 2003-2011, such as the Eddie McGuire's rise and fall, Channel Seven's ascent as Australia's dominant network, massive changes in Australian television as told by the individuals who led or drove the changes.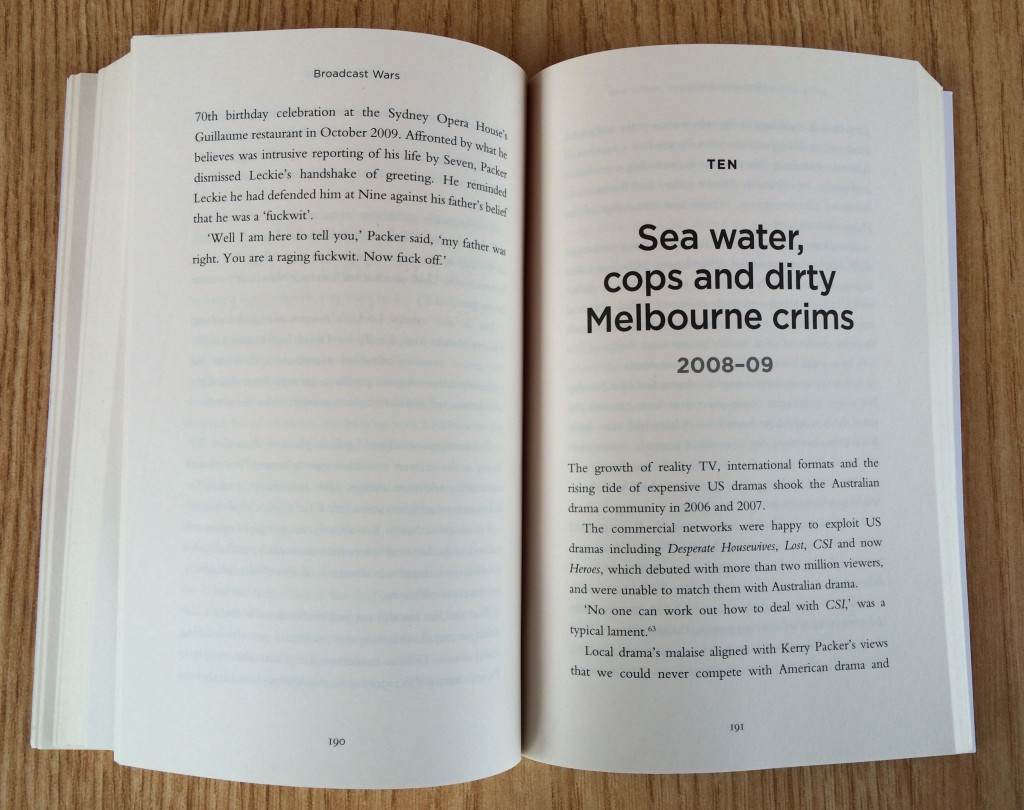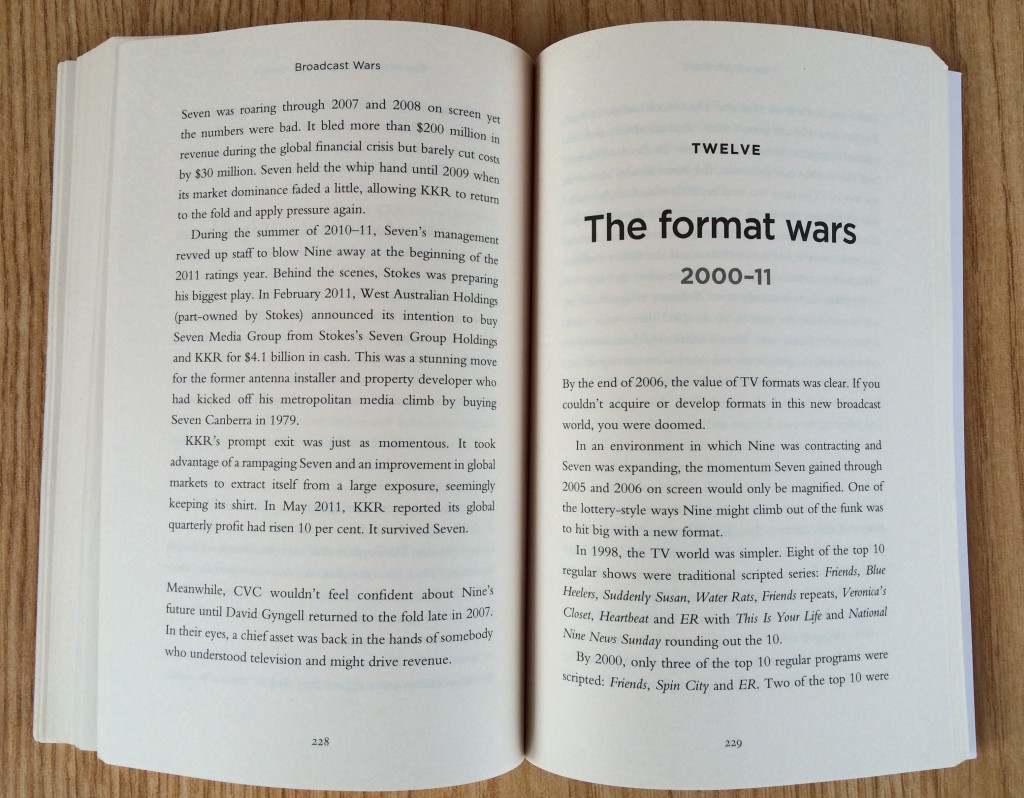 The insolence of some of the production companies is intellectually overwhelming and quite awesome if you may ask me after reading this book but how particular shows even get to air, the salesmanship and inclination to favor, never mind the risks that are taken, is also engrossing. Sales meetings, private ones and the relationships between Australian networks and their international partners are all there and are very interesting to read about.In the Australian television industry, the cant has shifted from primetime to me time as more television stations focus on digital free-to-air TV platforms.The broadcaster have flipped their strategy from screen shows on TV first, where most of them have now realized is pointless to growing group of viewers who want to see it immediately. Viewers are not prepared to wait and Tv stations in Australia and other parts of the world need their plans to be different by offering exclusive content and a lot of local content before other sites or competitors do.Thats why Drunken antics and threats, secret meetings and promises, the poaching of star personalities from one channel to another,dominated the battle between the two 'ugly' sisters as i'd like to call them.Bodey also discusses the lack of understanding that executives from free to air which is different from subscription TV about the High Definition TV and multimedia platforms despite the fact that in this day and age where interactivity and cross-platform media is so embedded in daily life including countries like Uganda where Somocon launched an Interactive Mobile Tv with the country's leading Television station NTV where your blogger was involved from the onset to commercial roll out last year.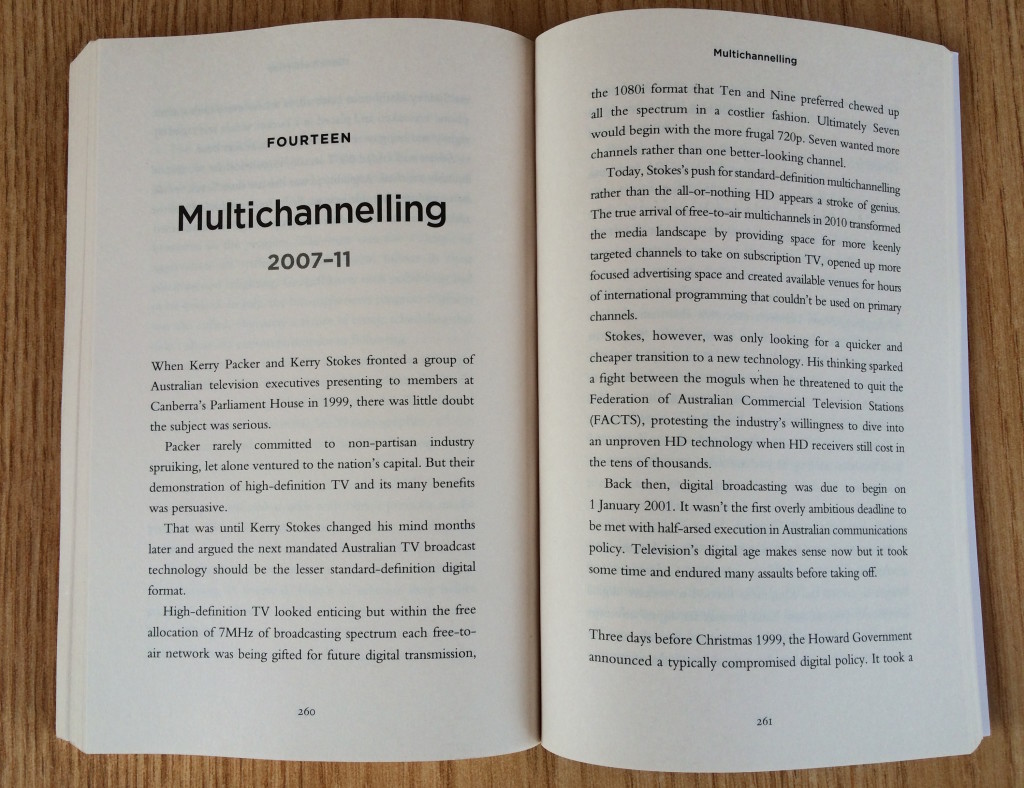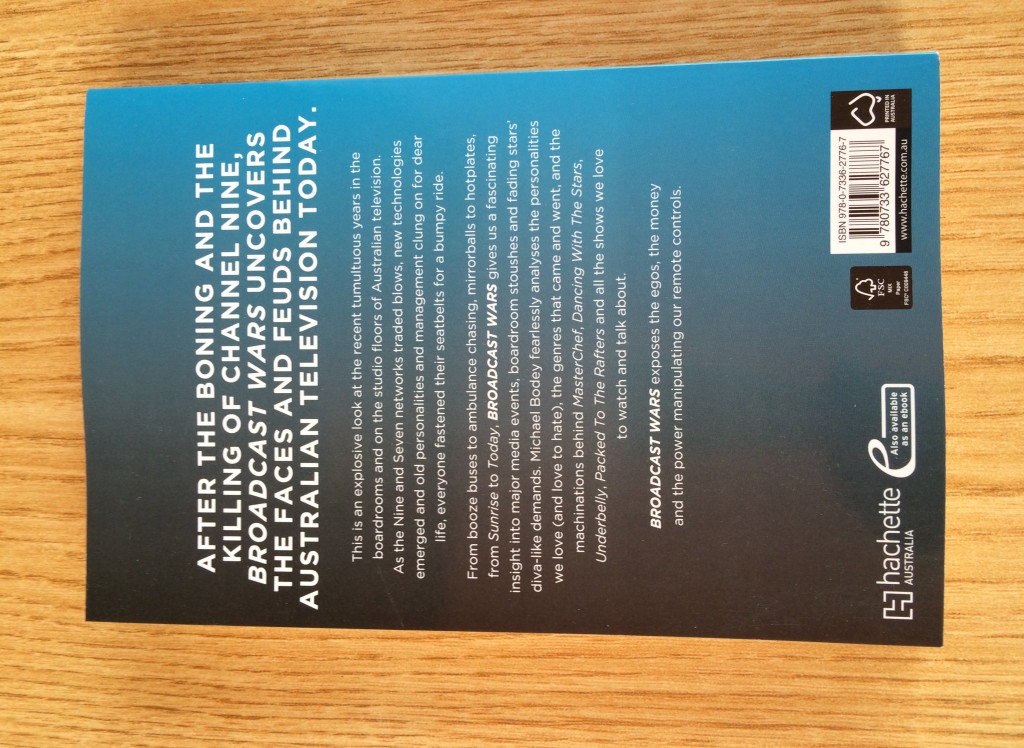 At the heart of Bodey's book, however, is the ascent of Channel 7 at the expense of "still the one" channel 9. Incredible the rise of Sunrise which became known by the fourth estate pack at Beaconsfield as "Scumrise", to their luck in buying both Desperate Housewives and Lost when there was a lack of depth in their programming, to all the problems with the personalities on Channel 9's morning show, Today.Towards the end of the book there's also the tale of how Channel 10 trumped many of the stations with the 16-39 demographic through what experts call reality TV with Big Brother, Australian Idol.Interestingly, Channel 10 took the biggest risk with a show about, of all things food called Masterchef, a gamble that paid off and continues to do so even in 2015."Certainly the Australian TV industry borders on misogynous," Bodey writes. "The sexist culture that holds sway at the free-to-air TV networks is embarrassing to the industry and a matter of deep humiliation to many women." Showing he really knows what he is writing about, Bodey bravely adds: "The prevalence of gay males in certain segments of the industry can also be inhospitable to females."Bodey's book is a brutally honest exposure of a well-known but little documented facts that women are treated horrifically in the male-dominated world of Australian TV.On the downside of the book is that a traditional reader the book is not linear and has no conclusion. The last chapter ends with literally a two sentence flourish that.Have no doubts the Australian broadcast wars are not yet over.Overall, the book is full of information and richly entertaining for those of us who keenly follow media industry trends found it worth the dollars.
Previous
Next