100 Headlines That Changed the World by James Maloney
June 15, 2016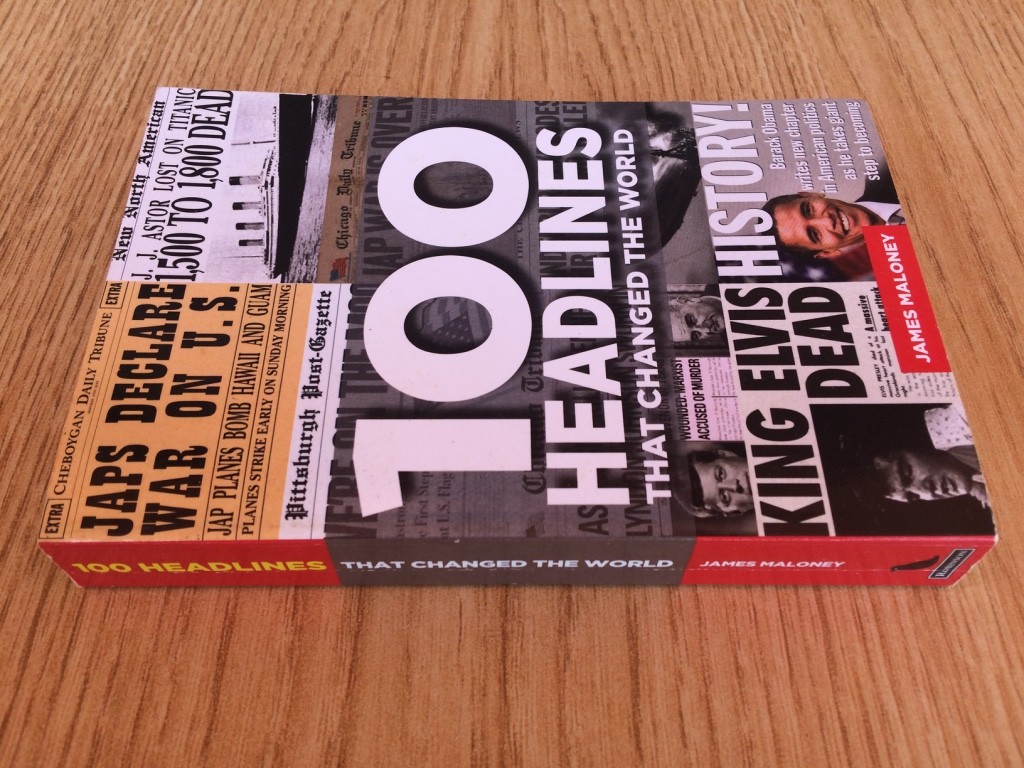 Each generation has what it regards as greatest headlines but headlines that changes the world are cross generational.Headline is a line of words printed in large letters as the title of a story in a newspaper or the main points of the news that are broadcast on television or radio and recently on social media platforms like Twitter, Facebook and Google Plus. In my view, newspapers are a form of instant history, capturing forever the awe and fascination that great historical events that inspire generations. They are also an intriguing source to return to as they reveal the contemporary view of changing events, before it can be shaped by subsequent developments. Newspapers have been around for centuries but Industrial Revolution made mass production a possibility that still exists today and over the years newspapers with attention-grabbing banner headlines have become commonplace. Thanks to exponential growth of digital media platforms, there are those that believe newspaper are in decline. Most of such skeptics believe that the World should look back at the period from the late 19th to early 21st century as the heyday of the newspaper and confine that to dustbin of history. In this book, revered journalist James Maloney chronicles the stories behind the 100 most momentous headlines that according to his view changed the World. As I read chapter after chapter, I was eager to see whether 17th-century German philosopher GW Leibniz will be included, as I believe without his philosophical speculations about calculating machines we may not be having computers as they are today and his 20th century fellow philosophers Bertrand Russell and Ludwig Wittgenstein.That wasn't to be and it was clear political events took lion share of what Maloney considers to be the greatest headlines world has ever seen.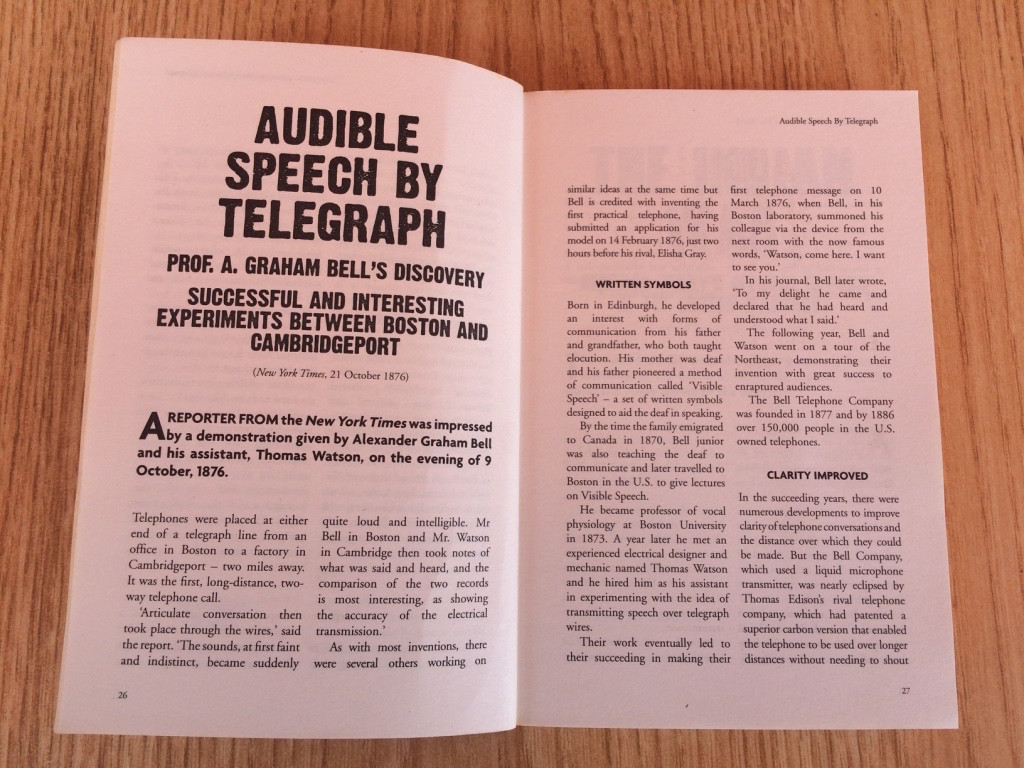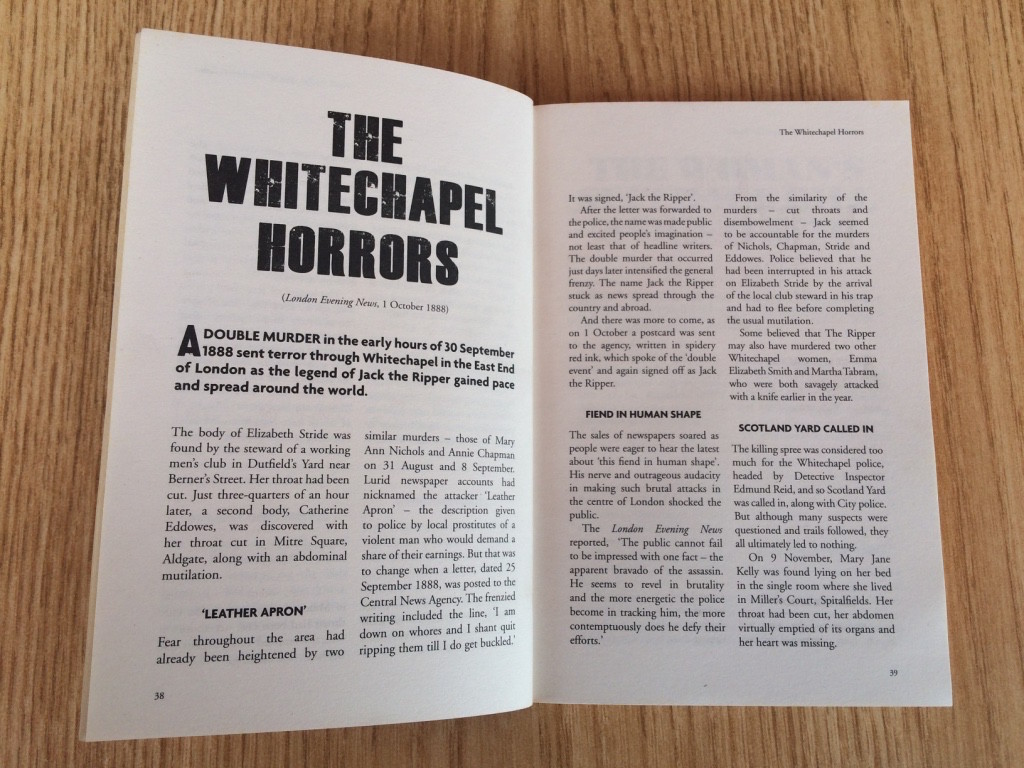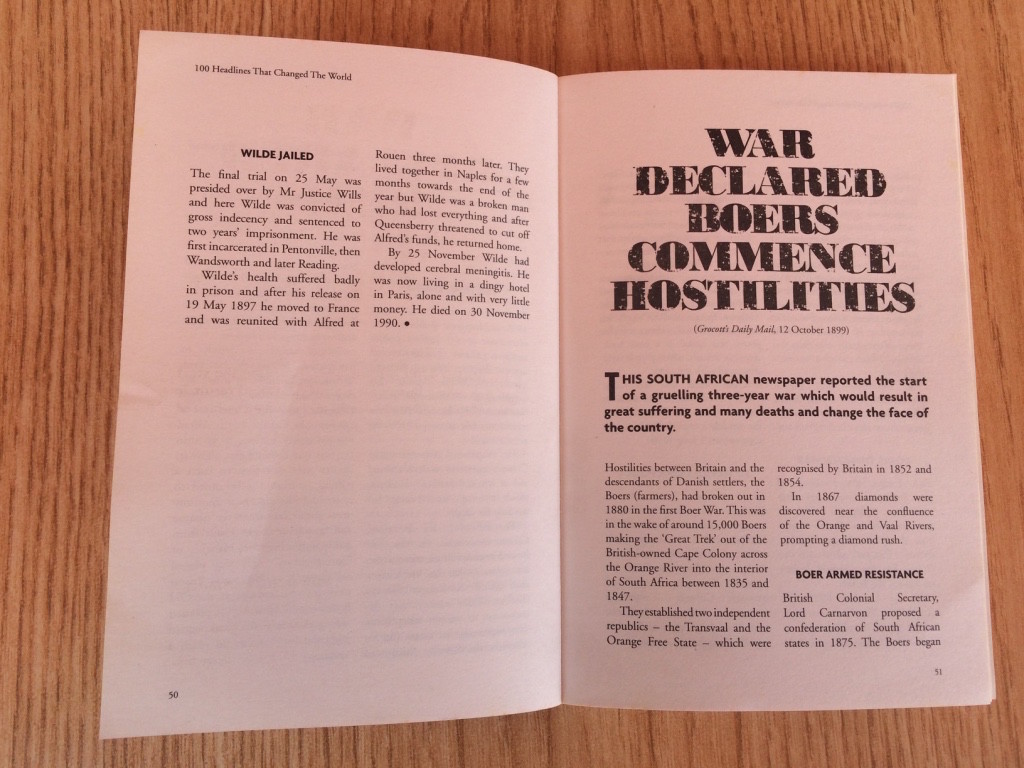 Maloney writes that Great Britain's steamship Titanic, the largest ocean liner in the world at the time, hit an iceberg on April 15, 1912 and sank in the North Atlantic on its maiden voyage sailing from Southampton, England to New York resulted in the deaths of 1,517 of the 2,223 people on board.Assassination of Austrian Archduke F. Ferdinand and Outbreak of World War I on June 28, 1914 by a Serb that inflamed declarations of war and the fulfilment of treaties which led to the horrendous conflict of the First World War, a war that lasted four years and cost the lives of millions of men from across the world.Maloney also captures the Russian Revolution that took place on 25 October 1917 after the start of October Uprising by Bolsheviks led by Lenin that brought about a radical new form of government with global implications. According to Maloney, Lenin was a fervent Marxist and wasted little time in implementing his version of a 'dictatorship of the Proletariat'. That made communist Russia to divided the world into two with supporters of communism seeing it as an alternative to the inequities of Capitalism and by others as an embodiment of totalitarianism and lack of freedom.There are few philosophers who can admit that the most destructive experiment in human history was the idea of a philosopher called Karl Marx's. Communism was supposed to be a stateless, classless society where people could fulfil themselves. The sad reality of the socialist states of the 20th century was very different. Defenders of communism sometimes say that the USSR and its satellites weren't 'really' communist, on the grounds that Marx wouldn't have approved of the tyrannical behaviour of Stalin in USSR and Mao Tse-Tung in China. Eventually, as Maloney notes the collapse of the socialist states came as a result of internal economic failures and brutal political leaderships.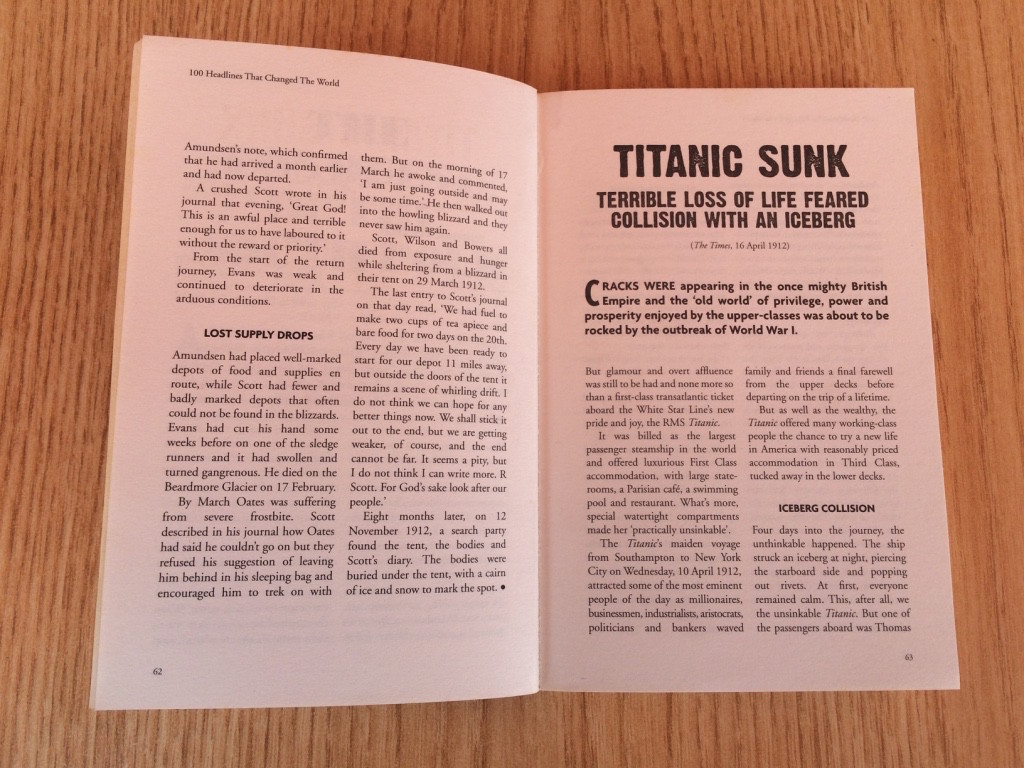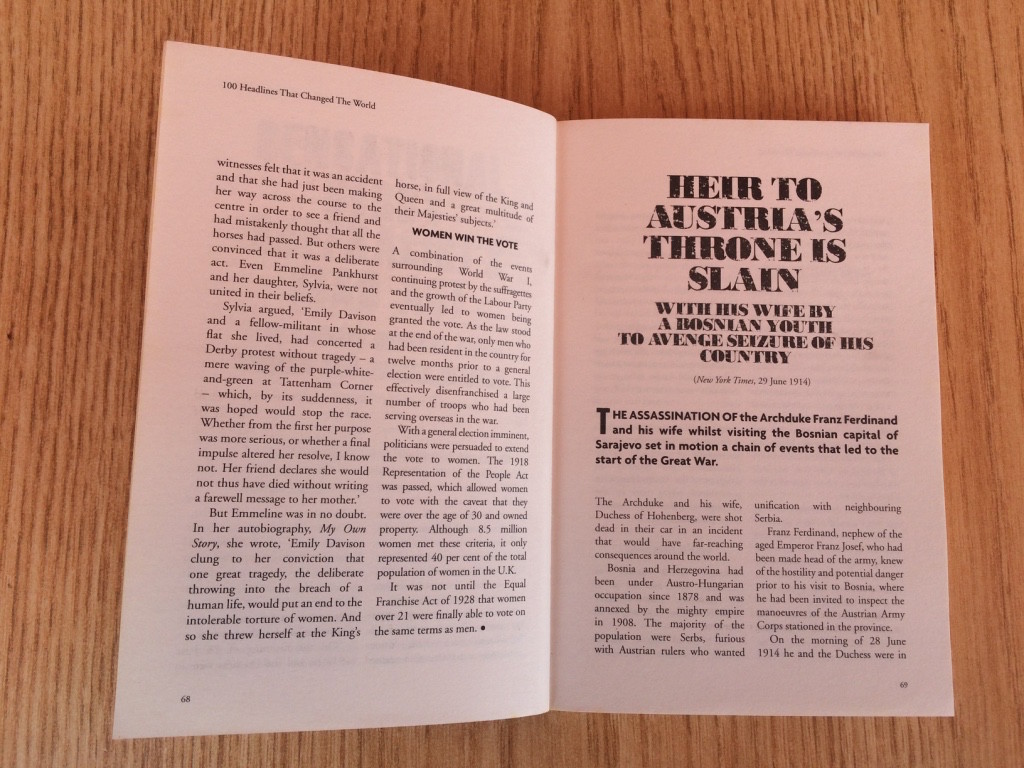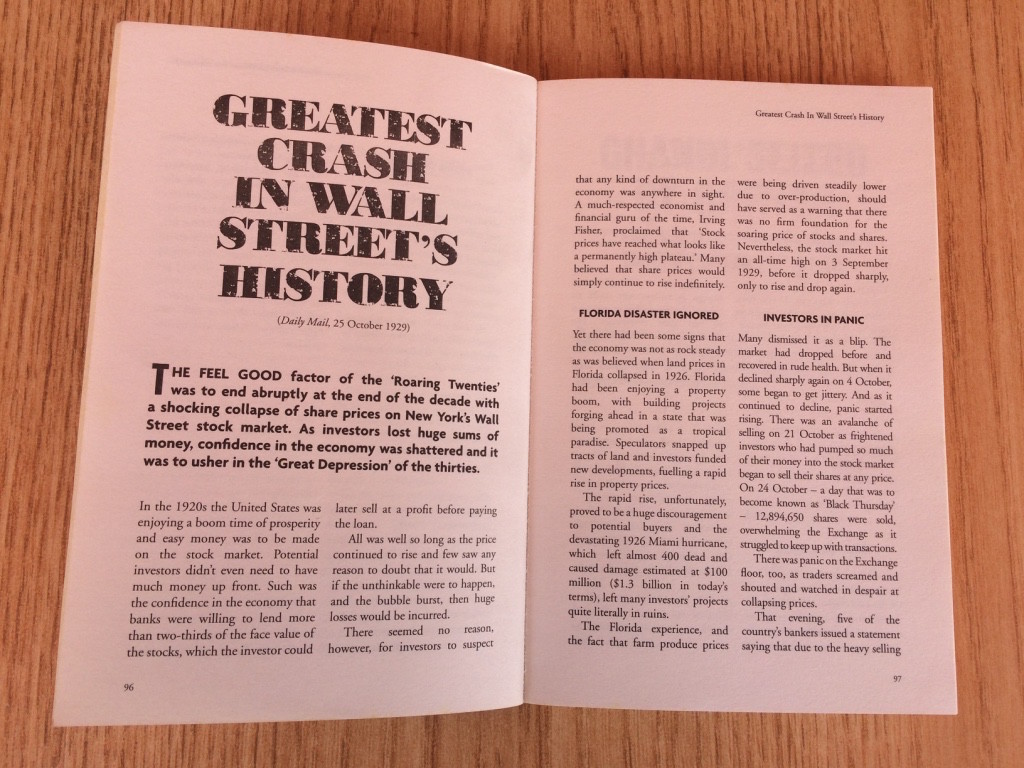 On Oct. 24, 1929, the United States suffered a sudden and massive crash of the New York stock exchange.  A long lasting economic depression and mass panic ensued and in 1932, Wall Street stocks were worth only 11% of what they had been three years earlier. Many investors were ruined and salaries plummeted, while unemployment skyrocketed. The U.S. and much of the world fell into a deep economic depression.Then came German Invasion of Poland on 1st September 1939 by Hitler's Nazi Germany for 'lebensraum' and efforts to redress the imbalances of the Treaty of Versailles. Hitler's invasion of a sovereign nation unilaterally made allies Great Britain and France of Hitler's wider intentions for the occupation of Europe. After Austria and Czechoslovakia, Poland proved unbearable and on September 3rd, 1939, Great Britain declared war on Nazi Germany. As we all know,the Second World War lasted until May 1945 where approximately 50 million people lost their lives. Another event well captured by Maloney is December 7, 1941, "A day that will live in infamy" according to President Franklin D. Roosevelt.On this day, 1941, the bombing of Pearl Harbour is described as to what led to the escalation of the world war into the Pacific arena and also brought American into war with both Japan and Germany. Three years later, it was American troops who provided the majority of the manpower in the liberation of occupied Europe by Nazi's Hitler. As American soldiers liberated the Buchenwald concentration camp in Germany, they encountered survivors who looked like walking skeletons. Soldiers began to report the atrocities committed by the Nazis, particularly against Jews at Buchenwald and other camps liberated by Allied troops.  An estimated 6 million Jews died in the Nazi Holocaust.Atomic Bomb Hiroshima on August 6, 1945 by the US destroyed the cities of Hiroshima and Nagasaki. In fact, few weeks ago President Barack Obama became the first sitting U.S President in history to visit the Hiroshima war site. The devastation finally brought the Japanese to surrender, bringing to an end a fierce and costly Pacific war. According to Maloney, the surrender of Japan was seen as unthinkable but, the atomic bomb hastened the Japanese surrender. The atomic bomb had implications beyond just the end of the Second World War.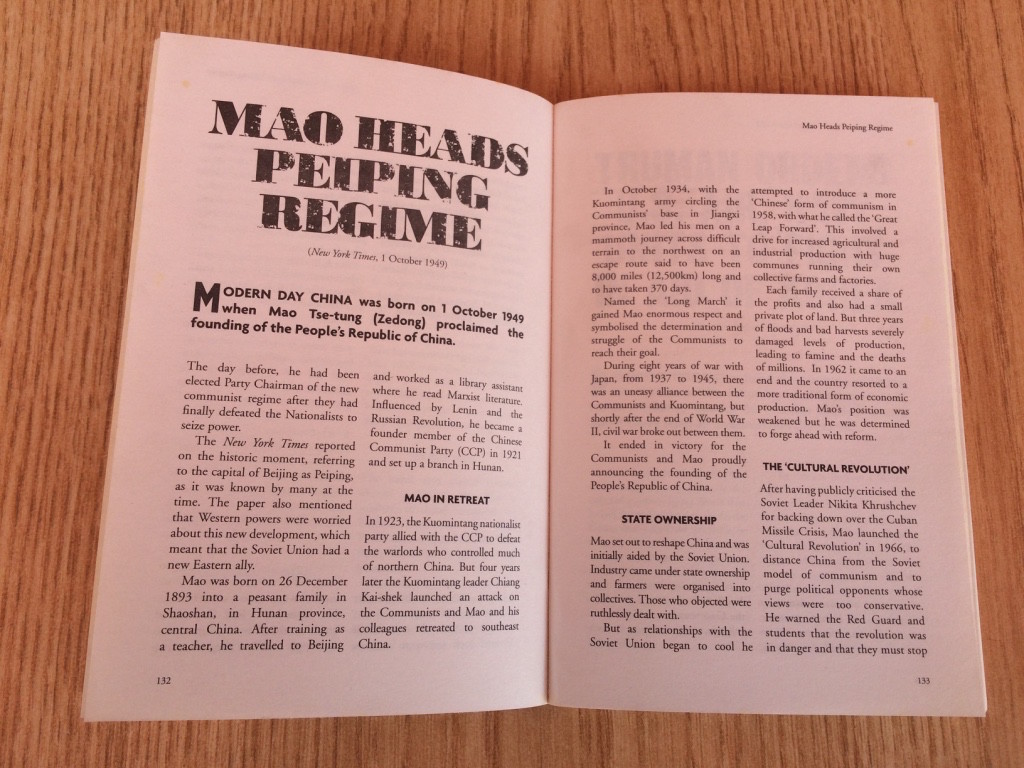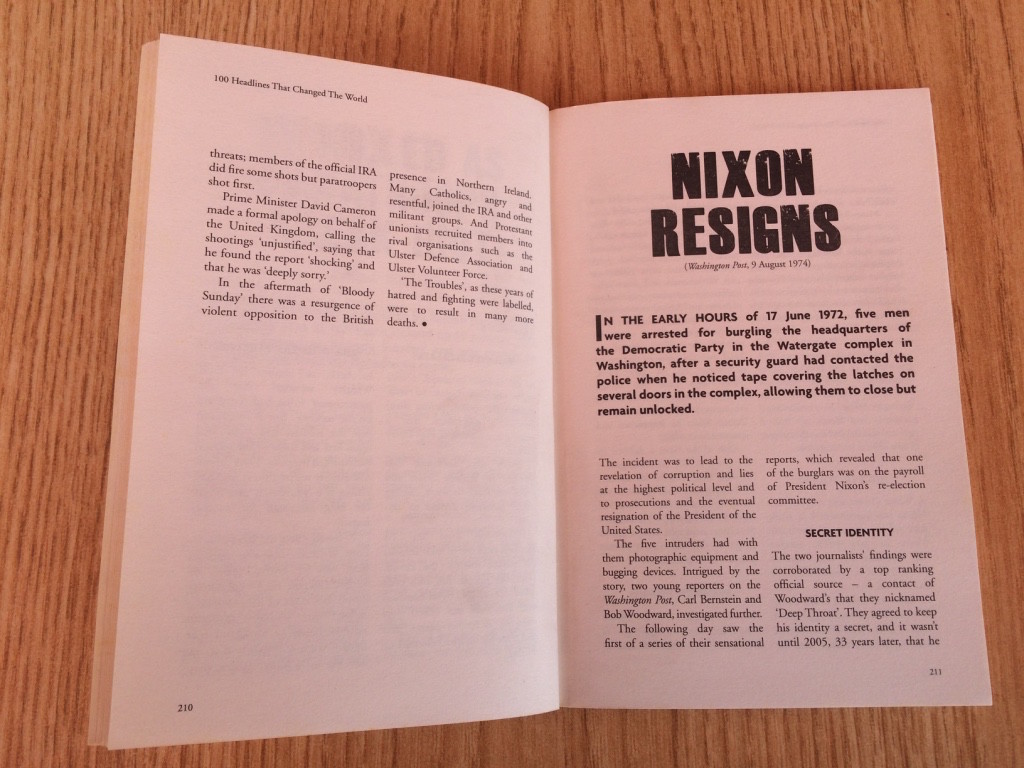 To this day, as Obama noted in his visit's speech, the legacy of Hiroshima and the threat of nuclear war hangs over the world.Indian Independence on 15 August 1947 is described as the end of British Empire. It was the second most populous nation in the world and to this day it remains so. After many years denying Indian calls for independence, Britain finally agreed to full Indian independence in 1947. Indian independence was accompanied by a painful separation and the birth of a new nation called Pakistan.India never claimed allegiance to neither US or the Soviet Union but a third way as Nehru called it. With economic development, India has the potential to become a new superpower in this century if current leadership of Narendra Modi can steer the country towards economic and political greatness. In 1953, biologists James Watson and Francis Crick discovered that DNA  and found that it is a nucleic acid that contains the genetic instructions used in the development and functioning of all known living organisms.Its discovery demonstrated that DNA is the most basic genetic material and led to new medical technologies and ethical controversies over genetic engineering.It has also created forensic science and criminal technology advances. After that, the space age began with the Soviet Union's October 4 1957 launching of the first ever artificial Earth satellite called Sputnik and claimed that artificial satellites "will pave the way for space travel."  Later Sputnik missions carrying dogs and other animals were conducted. Their safe return proved man can escape Earth and return alive.  It was an amazing and extremely influential step in space travel.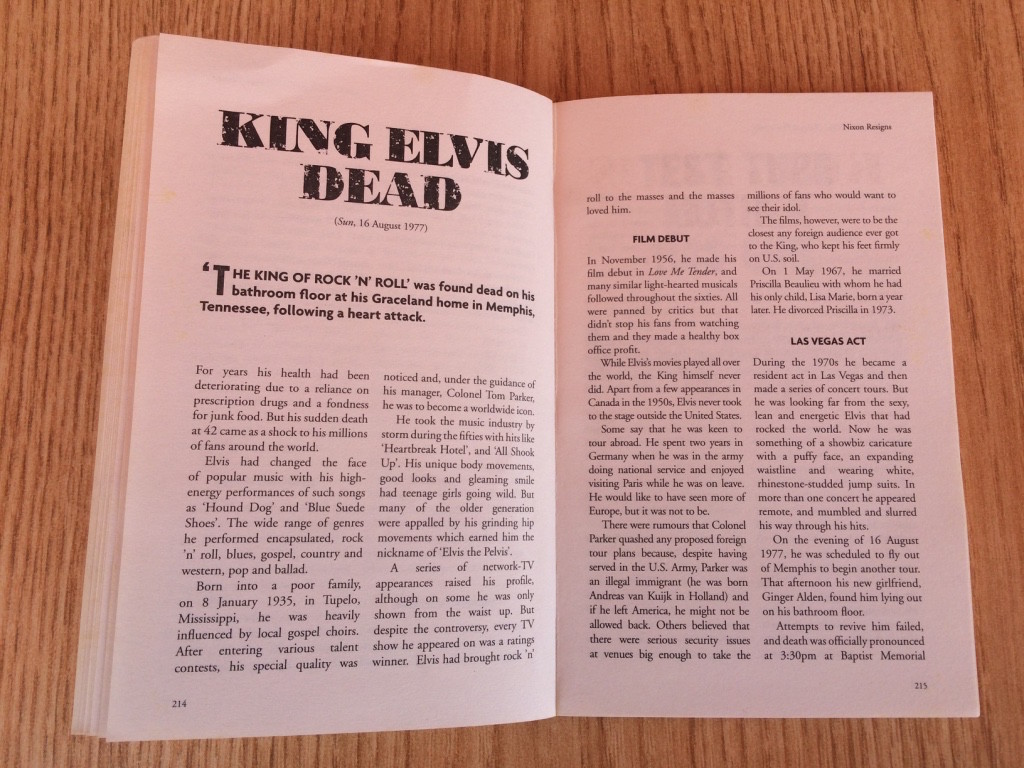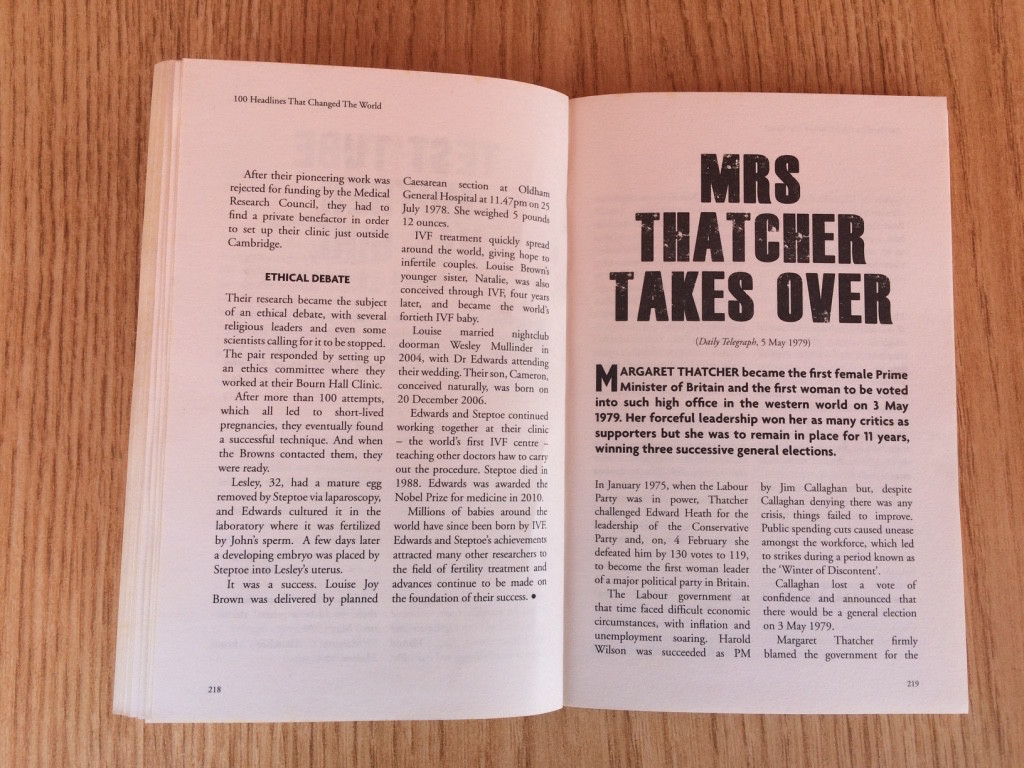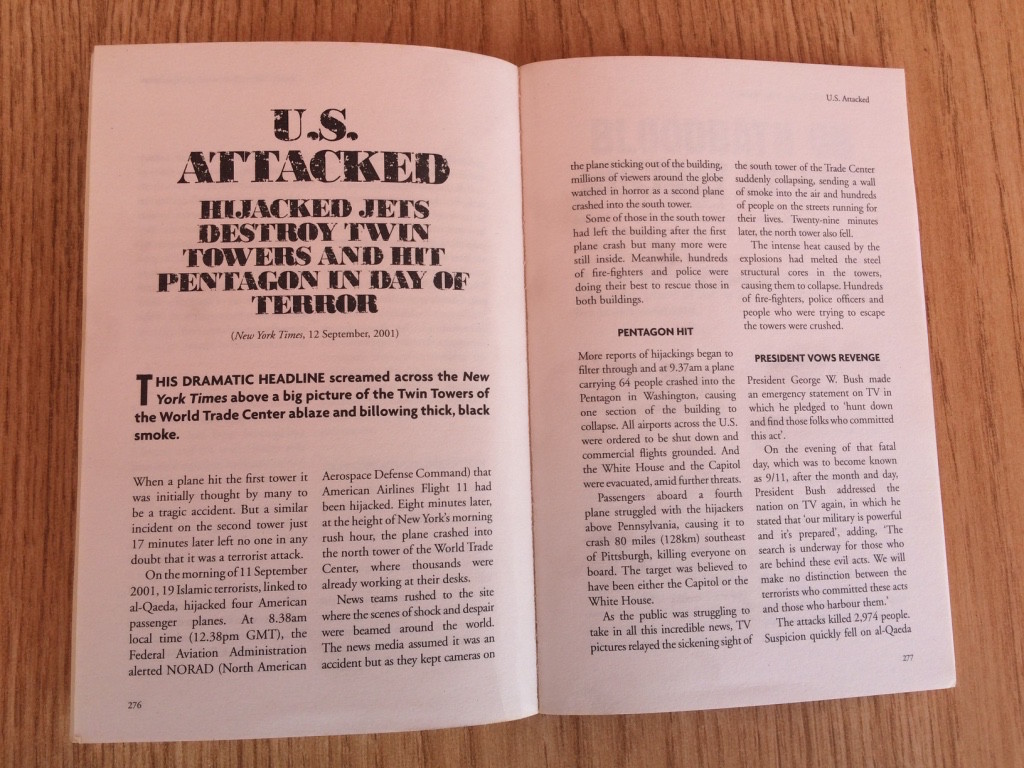 Assassination of John F Kennedy on November 22, 1963 remains one of the most shocking and unexpected moments of world history. John F Kennedy had been President since his election in 1960. He was young, liberal and Catholic and had inspired many with his positive vision of the world. "My fellow Americans, ask not what your country can do for you, ask what can you do for your country" JFK said in his Inauguration speech Jan 1961. After his assassination, Lyndon Johnson became President and American involvement in Vietnam grew, leading to a bitter conflict that came to divide America. However, when United States Apollo 11 mission became the first crewed spaceflight to land on the moon, American super power became a reality more than fiction.It launched on July 16, 1969 and on July 20 astronauts Neil Armstrong and Buzz Aldrin became the first people to walk on the moon. The mission fulfilled U.S. President John F. Kennedy's goal of reaching the moon by the end of the 1960s, which he had expressed during a speech given on May 25, 1961.The 1979 Election victory for Margaret Thatcher where she led the Conservative Party in the general election win making her Britain's first ever woman prime minister is described an historic moment in global politics. Mrs Thatcher took over from James Callaghan after her party won an overall majority of 43 seats.On the steps of Number 10, she quoted from St Francis of Assisi: "Where there is discord, may we bring harmony. Where there is error, may we bring truth. Where there is doubt, may we bring faith. And where there is despair, may we bring hope."On November 9, 1989 Fall of the Berlin Wall which stood for decades as a symbol of the 'Iron Curtain' splitting West and Eastern Europe came tumbling.On the one side Communist authoritarian states like Stasi's East Germany, on the other side liberal democracies like West Germany. The wall had been built to prevent East Germans escaping into West Germany, indeed many had been shot trying to escape.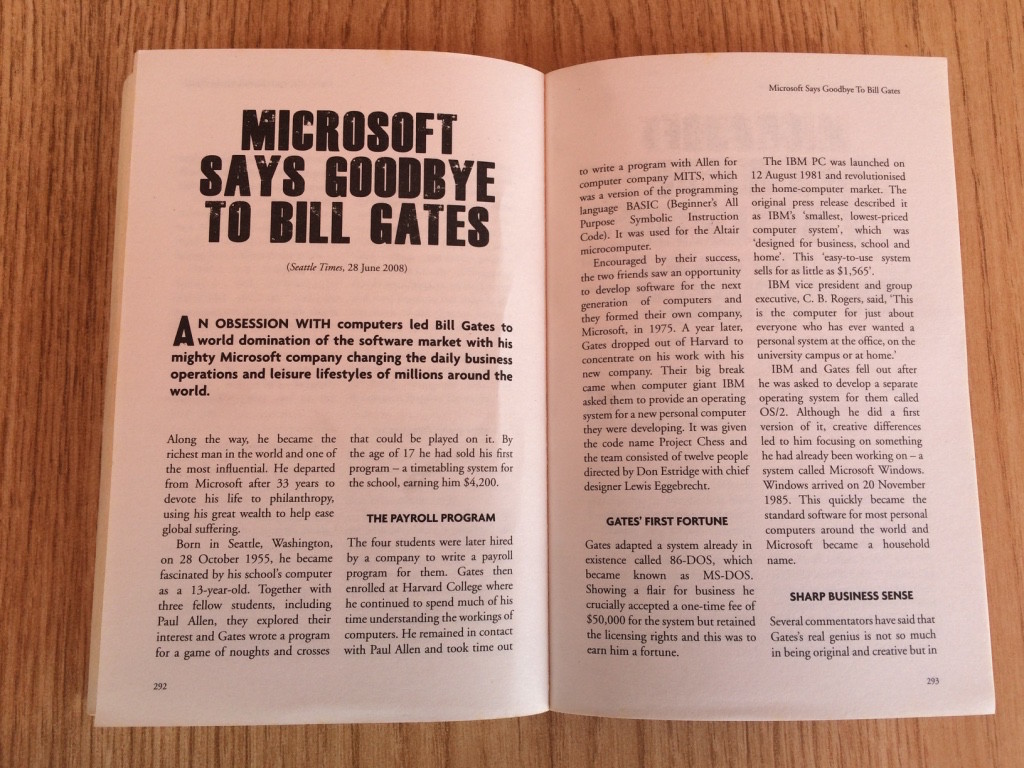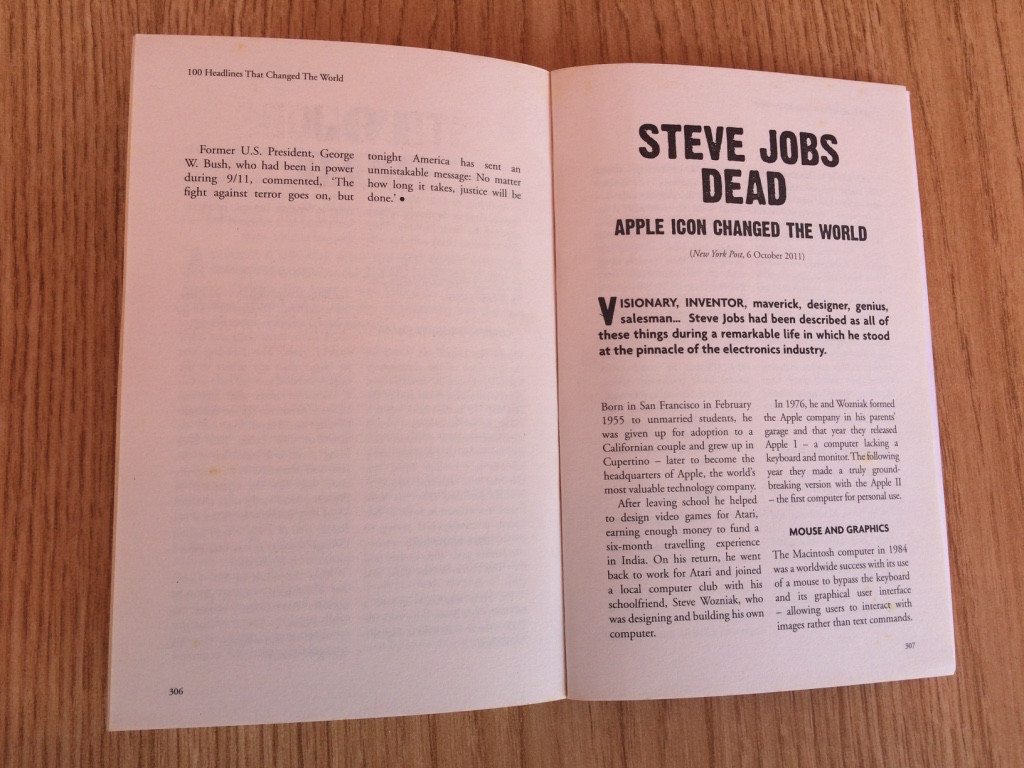 The fall of the Berlin wall was an iconic moment when the Soviet Union gave up its grip on Eastern Europe. In the 50s and 60s the Soviet Union had sent tanks to quell independence movements in Hungary and then Czechoslovakia. But, this time, Mikhail Gorbachev, the proponent of Perestroika and Glasnost approved the request for freedom which proved to be the end Union of Soviet Socialist Republic (USSR) as it were known. Undoubtedly, I was old enough to have watched 9/11 Terrorist attacks on 11th September 2001 that shocked the US and the world. The loss of life was estimated at just under 3,000. That single event changed American foreign policy and altered air travel for good. VISA regime also changed forever. It also led to the controversial invasion of Iraq and led to a 'war on terror' symbolised by Guantanamo Bay and a debate over the justification of torture. Eventually, Tony Blair the British Premier and US President George Bush Junior who started the war, were proved wrong by 'cooked up' intelligence reports because Saddam Hussein was gone but no evidence of weapons of mass destruction as the world was meant to believe as Gordon Correa noted in his book.Other events on the book was the stock Market crash of 1929 and subsequent great depression, the battle of Britain, creation of State of Israel, the Iranian Revolution, the resignation of US President Richard Nixon, Abraham Lincoln assassination in 1865, Jack the Ripper in 1888, beginning of Boer War in 11 Oct 1899, the killing of Martin Luther King Junior in 1968, the death of Princess Diana of Wales on 31 Aug 1997 in Paris France left her millions of fans in shock and without a doubt the godfather of Apple's innovations Steve Jobs, the co founder of Apple on 5 October 2011.Also, I can never forget that it was in 1981 when a fatal sexually transmitted disease called Acquired Immune Deficiency Syndrome commonly referred to as AIDS was identified in the United States, a condition progressively reduces the effectiveness of the immune system exposing individuals to opportunistic infections and tumors and thanks to French scientists who in 1983 identified the HIV virus, which causes AIDS.Even the exit of Bill Gates from Microsoft is one of those captured as among the most influential headlines. Thanks to this book, I now know more about greatest ever stories that captured the imagination of the world since the period of industrialisation.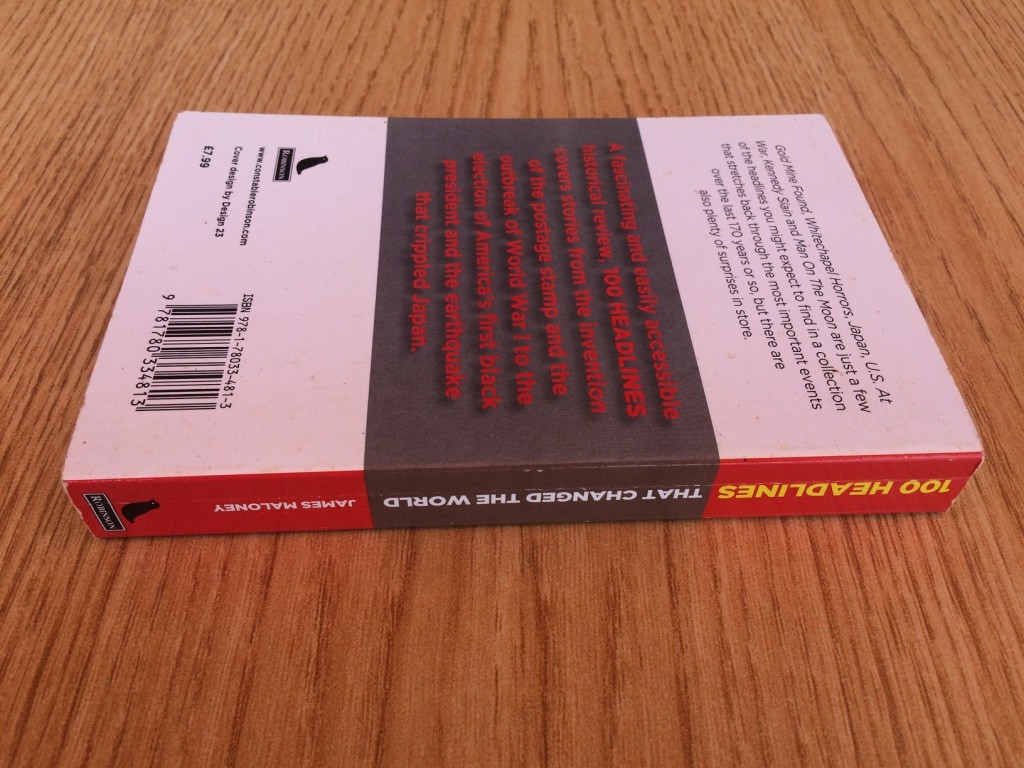 Previous
Next